Are There Any Members of the Duggar Family Who Don't Want Kids?
With so many famous reality TV families out there, it can be tough to keep them all straight. But there's one family who's claim to fame is their sheer size — and that's the Duggars. Since 19 Kids and Counting and now currently on Counting On, fans have loved watching Jim Bob and Michelle Duggar raise their 19 children. And now, many of the kids we only knew as pre-teens years ago are all grown up and starting families of their own.
It seems most of the older Duggar kids have spoken out about how they also wish to have large families — but are there any Duggars who don't want kids at all? Here's what we know.
Michelle Duggar has said in the past that she would have had more than 19 kids if possible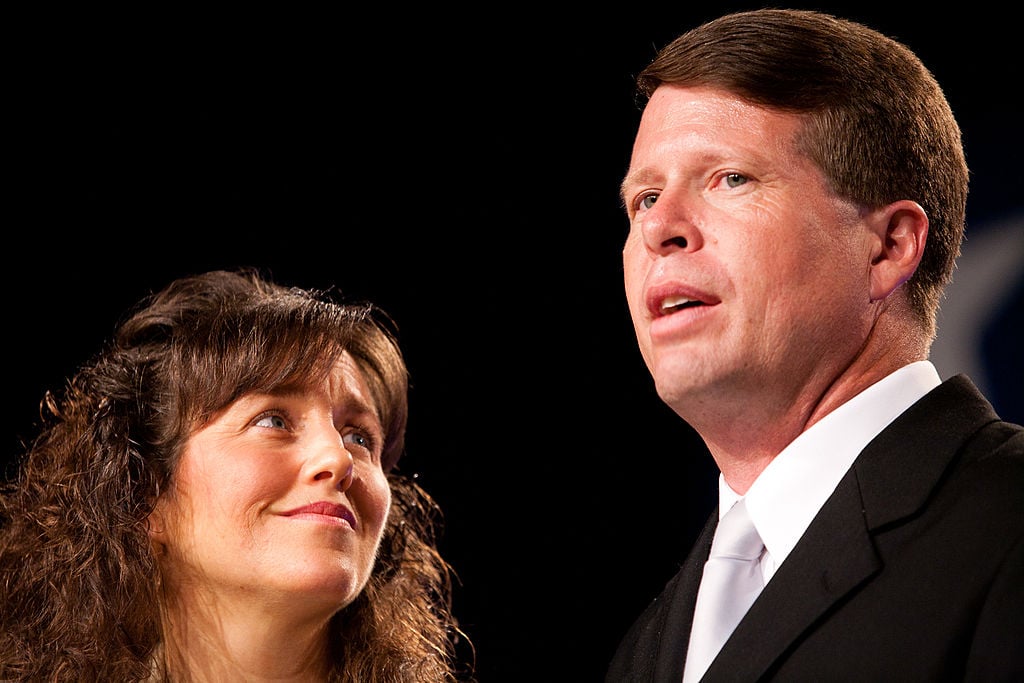 We learn a lot from our parents, and given Jim Bob and Michelle's religious background, it's no wonder most — it not all — of their children are following in their footsteps. Michelle has been vocal about why she thinks using birth control completely goes against her religious views. She had a miscarriage way back in her past, and she believes her usage of birth control pills was the reason. "As conservative Christians, we believe every life is sacred, even the life of the unborn. Due to our lack of knowledge, we destroyed the precious life of our unborn child," she said. Since then, she trusted in God to bless her with as many kids as He deemed appropriate — and that turned out to be 19.
We can't forget that Michelle nearly had 20 kids — but her 20th child was sadly stillborn. Even before that, her 19th child, Josie, was born prematurely and nearly didn't make it. She's surely finished having kids now, but Bustle notes during an episode of 19 Kids and Counting, Michelle mentioned, "We would love more children if God saw fit to give us more."
Amy Duggar might be the only relative who's talked about waiting to have kids
So, have any Duggars admitting to not wanting any children at all? It seems all of Michelle and Jim Bob's kids who've gotten married have, at the very least, discussed starting a family. As for extended family, however, that's a different story. Amy Duggar, the daughter of Jim Bob's sister, Deanna, was raised under less strict circumstances and has totally different views than the famous family of 21. Amy has found herself in the spotlight multiple times in the past when there were rumors she was feuding with the other Duggars.
Whether she gets along with her extended family or not, it seems Amy has very different views on childbearing. While she's married, she told Radar Online, "I didn't want to limit myself by just getting pregnant right off the bat and not exploring the rest of what my life could be." That doesn't mean she's totally closed off to the idea of having kids, however. She admitted that "babies are on our brain" and also added, "I also wanted to have this really great foundation with my husband so that when my baby turns 18 years old I'm not learning how to love my husband all over again."
Other Duggar family members have discussed wanting huge families
While Amy has discussed waiting for the right time to have kids, the same doesn't ring true for a number of the other famous Duggar kids. Jessa is currently pregnant with her third child and has stated in the past she wants a huge family — and older sister Jill has also shared that sentiment. Kendra Duggar, Joseph's wife, is also pregnant with baby No. 2 and is just 20 years old.
The only other family member who seems to have waited a bit to have kids is Jinger Duggar. She and husband Jeremy Vuolo have their daughter, Felicity, who's 8 months old — but the two seemed to have waited a bit after marriage to conceive. This had some speculating that Jinger was on birth control, too, which could have sparked controversy amongst the other Duggars.
Check out The Cheat Sheet on Facebook!