Are Tom Selleck's Kids Also Actors: All About the 'Blue Bloods' Star's Family?
Tom Selleck is best known today for playing New York Police Commissioner Frank Reagan in the CBS hit primetime show Blue Bloods. Prior to his turn in the cop drama, he starred in Magnum, P.I., Three Men and a Baby, Jesse Stone; Stone Cold, Monte Walsh, Mr. Baseball, and more. He has remained one of Hollywood's heartthrobs since first emerging in the mid '80s', after which he quickly rose to stardom. Selleck is married to fellow actress Jillie Mack.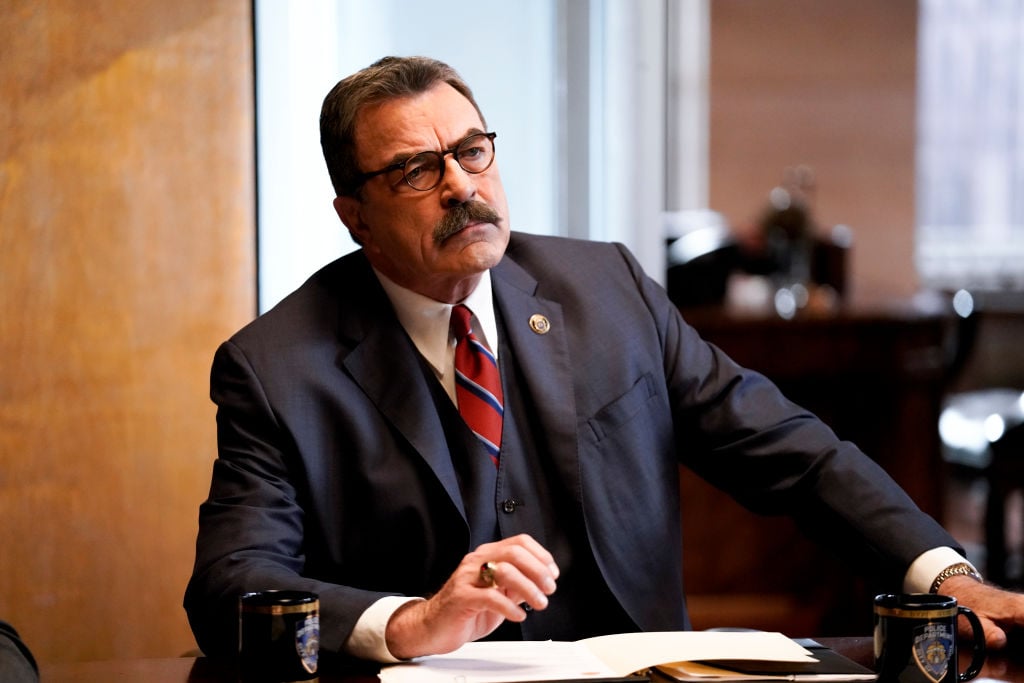 Tom Selleck and Jillie Mack met in 1983; the two first crossed paths when the Blue Bloods star saw Mack performing in a London production of Cats. Mack even went on to guest star in Magnum, P.I. Together, Mack and Selleck have one daughter — Hannah Margaret Selleck. Yet, Selleck also has an older son from his previous marriage to Jacqueline Ray: Kevin Selleck (he adopted Kevin after marrying Ray). Yet, are Selleck's kids also actors? Do they take after their father? Let's dive into the Blue Bloods star's family life. 
All about Hannah Margaret Selleck 
Hannah Margaret Selleck did not follow in her father's footsteps; however, she did have a brief run in the media/entertainment side of the world before quickly realizing the gig wasn't for her. Though Hannah Margaret Selleck may not be competing for Emmys and Oscars, she has made a name for herself in another competitive world; she is an equestrian. 
Hannah Margaret Selleck is an equestrian champion who has gained national recognition for her supreme horseback riding skills, as Rare.us notes. She has won several tournaments around the world. Today, she owns a horse breeding stable; all her horses live in El Campeon Farms in Thousand Oaks, and she rides and sells horses for Meredith Herman's Burgundy Farms. Though she is living her life to the fullest, and working in a career that fills her heart, she once gave PR a shot. 
Hannah Margaret Selleck once worked as an intern at a Public Relations firm in Beverly Hills after graduating from Loyola Marymount University. Yet, she wasn't happy in the field, and missed horses too much to stay seated behind a desk. Thus, she quickly made her way back to horses, finding a way to turn her lifelong passion — as she had been riding since she was four years old — into a stable career. Yet, what about her brother? 
What does Tom Selleck's son, Kevin Selleck, do for a living? 
Unlike the Blue Bloods star's daughter, Kevin Selleck did follow in his father's footsteps: Kevin Selleck is a musician and actor who made appearances in Magnum P.I. and 1997's Scream 2. Kevin Selleck attended the University of Southern California way back when, before going on to take his aim at Hollywood.
Selleck started his musical career by joining the Rock band Tonic as a drummer, which SmartBiography notes. The group released its debut album titled Lemon Parade in 1996. In 1997, the group released a single titled "If You Can Only See," which managed to hit number 11 on the Billboard Airplay Hot 100.
Yet, Kevin Selleck soon separated from the band and went after a career in acting, but after a few appearances, he disappeared. Thus, though starting out as a musician and becoming an actor, he has since been out of the spotlight. Yet, Kevin Selleck is known to have lived with drug addiction, as he was sent to the Betty Ford Rehabilitation Center after turning 22. Today, he is clean, according to BiographyPedia.org.