Are Wendy Williams and Blac Chyna Friends?
Wendy Williams and Blac Chyna's recent exchange may have jeopardized their budding friendship. 
Williams and Chyna began spending time together in 2019 after the daytime talk show host's divorce from Kevin Hunter. Chyna also appeared on The Wendy Williams Show so the television personalities could mend their relationship. Their relationship took a tumultuous turn in November 2020 after Williams made accusations against Chyna.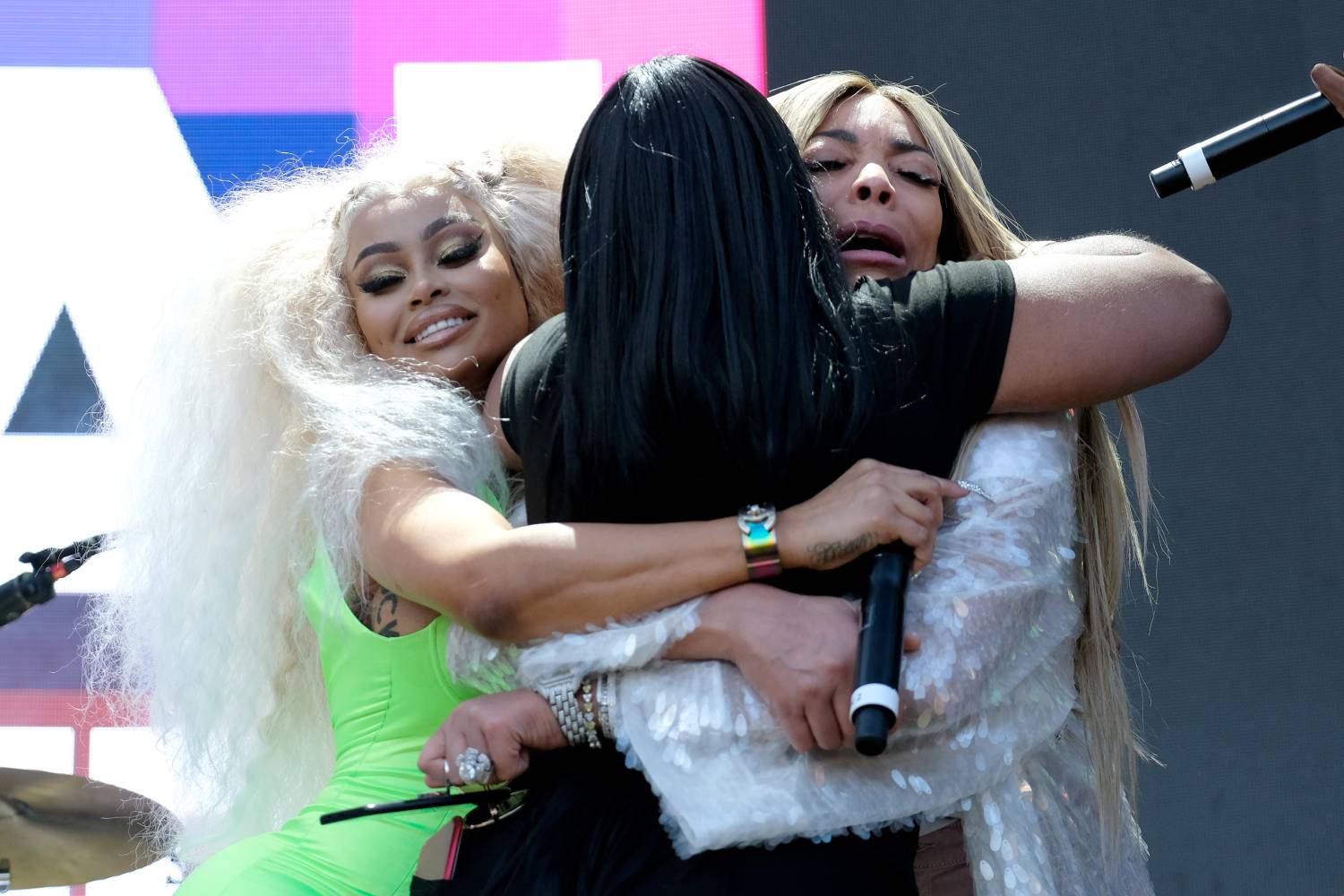 Wendy Williams accused Blac Chyna of 'taking full advantage' of her ex, Rob Kardashian
Williams' feud with Chyna began in November 2016. At the time, Chyna started dating Rob Kardashian following her split from Tyga. During an episode of The Wendy Williams Show, Williams discussed their new romance.  She insisted that Chyna used Kardashian's influence to her advantage since she "comes from the pole." Additionally, Williams offered Kardashian advice on how to navigate through his relationship with Chyna. 
"It's very fun to watch her, and her mom Tokyo Toni come up off of the backs of people who don't see through their ruse," Williams said. "And it's not even about Rob being overweight; it's about Rob's lack of confidence. A woman likes a man to take control. Put some bass in your voice, and don't let her run over you," she said, speaking directly to Kardashian. "It's not attractive."
Chyna reacted to Williams' comments via Instagram shortly after The Wendy Williams Show aired. The model bashed Williams in a lengthy Instagram caption for speaking badly about her family, per E! News. 
"Wendy…Wendy…Wendy….you lost your motherf–king mind h*e? How dare you speak on me, my fiancé, and my mom like you were at the Christmas table with us?!" Chyna wrote. "I find it so funny how you love to talk about Rob and his insecurities like at a point in time you wasn't a fat 400-pound *ss b*tch on the radio!"
Wendy Williams and Blac Chyna ended their feud on 'The Wendy Williams Show' 
After Chyna shared her thoughts about Williams via Instagram, the two became friends in 2019. Chyna appeared on The Wendy Williams Show and opened up about her relationship with Kardashian. She also discussed her past feud with Williams, and the pair decided to apologize to each other. Soon after, Williams spent several nights out with Chyna. The daytime host even accompanied Chyna during LA Pride in 2019. 
Williams opened up about her budding friendship with Chyna on her show, per InTouch Weekly. She told her audience they formed an unexpected bond and that Chyna was helping her through her divorce. 
"You know who I have cast as a new friend? Blac Chyna," Williams shared publicly. "Listen, she really had an impact on me, and I think she had one on you, too. I thought she was one way; you did, also. But she is so sweet. We went out and had a great time, and we went for dinner, actually. I had to get up early this morning. I picked her up and dropped her off. We went back to my favorite Mediterranean restaurant, and we ate. She and I have so much in common; it was ridiculous. We were both complaining that the hot sauce wasn't as good as we would like it. She's like one of those girls — I feel like I'm going to be her protector friend."
Wendy Williams reignited the feud with Blac Chyna by accusing her of being homeless
Following their reunion, Williams and Chyna's friendship went sour after Williams made accusations against her in November 2020. During a segment on her show, Williams discussed Tyga's alleged financial woes. Tyga reportedly has a lawsuit against him for unpaid rent. Williams shared on the show that the news came after Chyna allegedly texted her regarding a place to live. 
"Blac Chyna texts me regularly, 'Can you help me find a condo I have no place to live,'" Williams claimed. "Maybe she sent a blast to everyone she knows because it didn't say, like 'Dear Wendy.' I didn't answer it … I don't want to be involved."
Chyna never responded to Williams' comments publicly. However, she flaunted her luxury cars and LA mansion shortly after the segment aired.