'Are You the One?' Season 9 Spoilers: Was There a Blackout in Episode 3?
Are You the One? is back and bigger than ever! Season 9 of the reality dating series features singles from around the world, including New Zealand, Spain, the United Kingdom, and other countries. The two-part premiere left fans on a cliffhanger as the cast completed their first match-up ceremony and might have gotten zero correct perfect matches. But according to Are You the One? Season 9 spoilers, was there actually a blackout?
[Spoiler alert: This article contains spoilers from Are You the One? Season 9 Episode 3, "Rollercoaster Relationships."]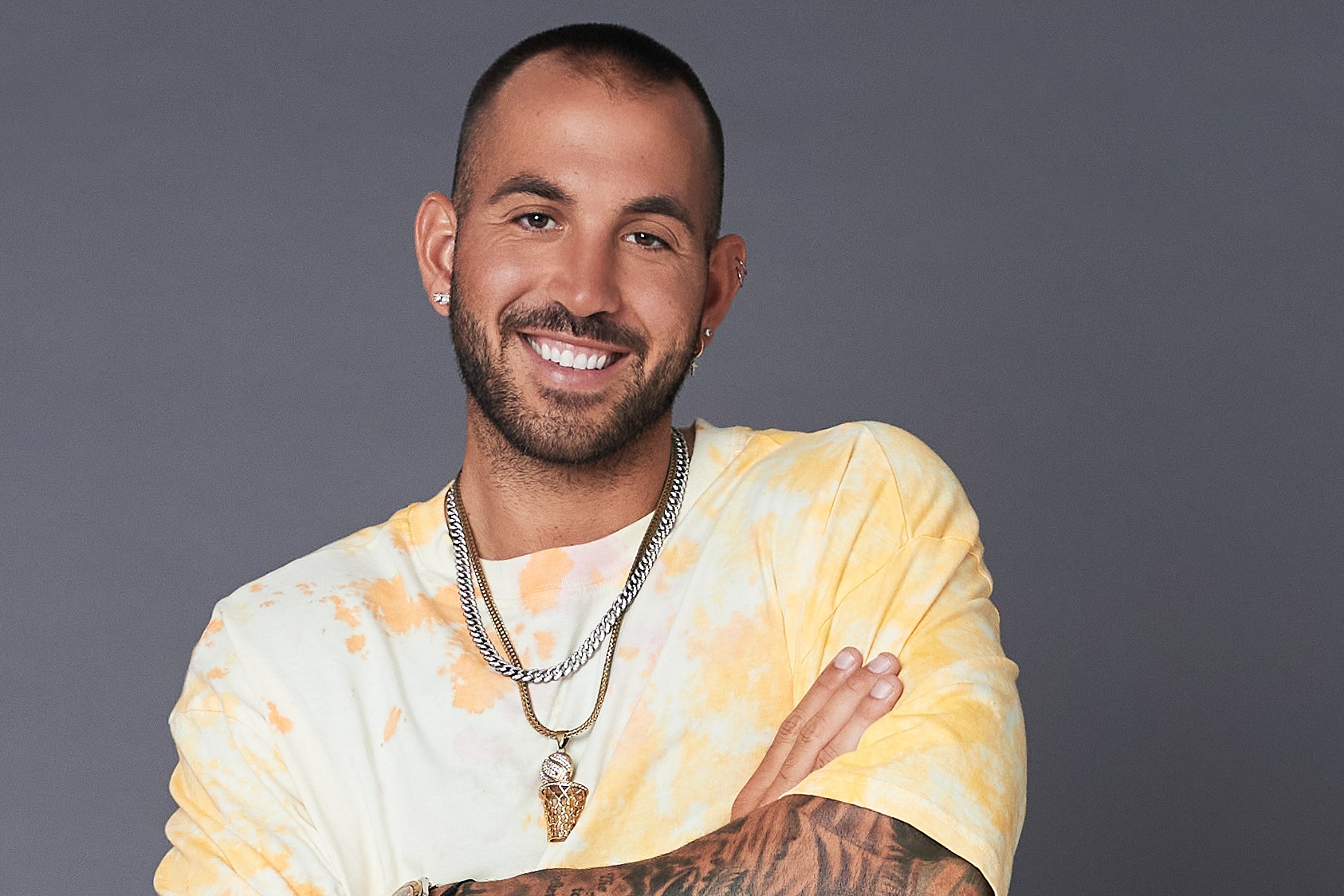 Spoilers indicate that the first match-up ceremony in 'Are You the One?' Season 9 resulted in a blackout
Are You the One? Season 9 Episode 3 picked up where episode 2 left off. Host Kamie Crawford signaled for the beams to reveal how many perfect matches there were. However, the lights turned back on, meaning that there were zero correct couples. Yes, that's right — the season 9 cast's first attempt at finding their perfect matches resulted in a blackout. Their prize money is now down to $750,000.
Since Aqel and Courtney, Brendan and CC, Clay and Dew, Eduardo and Roz, Hamudi and Taylor, Leo and Brooke, Mikey and Danielle, Nathan and Mijntje, Ollie and Anissa, Samuel and Julia Ruth, and Will and Jordanne all sat next to each other, that means they can rule out those couples as perfect matches.
As fans recall from the premiere, Brooke and Leo had grown very close during their short time together. So they were obviously devastated that they weren't a match. Leo even admitted, "I've fallen in love with this girl, so it's very hard. All I do is think about her. Wherever she is, I want to be by her all the time."
Brooke told Leo, "I want to find a lifelong partner. And I'm obviously still interested in getting to know you, and I still want us to go figure out who are matches are and what's going on." And Leo was adamant that he only wanted Brooke.
The 'Are You the One?' Season 9 cast explored other connections in episode 3
After the blackout, the Are You the One? Season 9 cast tried to switch up their strategy. But they weren't always successful.
Brendan and CC slept together in the boom boom room even though they weren't a perfect match. And the next day, Brendan cut things off with CC, even though she wanted to continue pursuing their relationship.
Meanwhile, Anissa helped Aqel overcome his frustrations over his leg brace breaking. And after claiming the top two spots in the challenge, Hamudi and Leo picked Anissa and CC, respectively, to go on a date. They went to an amusement park, but Leo and CC didn't "vibe," and Hamudi was put off by Anissa's past trauma.
Later that night, the cast sent Hamudi and Anissa to the truth booth. However, Are You the One? Season 9 spoilers revealed that they weren't a match.
'Are You the One?' Season 9 Episode 3 spoilers reveal the results from the second match-up ceremony
Are You the One? Season 9 Episode 3 ended in the second match-up ceremony. It was the women's turn to pick their matches, and hopefully, they wouldn't get another blackout.
The couples were Aqel and Anissa, Brendan and Jordanne, Clay and CC, Eduardo and Danielle, Hamudi and Mijntje, Leo and Courtney, Mikey and Roz, Nathan and Julia Ruth, Ollie and Brooke, Samuel and Dew, and Will and Taylor.
Ultimately, they got two perfect matches correct. So their prize pot is still at $750,000.
New episodes of Are You the One? Season 9 air Wednesdays on Paramount+. In the meantime, check back into Showbiz Cheat Sheet for more Are You the One? spoilers.
For more on the entertainment world and exclusive interviews, subscribe to Showbiz Cheat Sheet's YouTube channel.