Aretha Franklin Carried Her Purse Everywhere As a Security Measure
Aretha Franklin was one of the greatest singers who ever lived, a woman who broke barriers for performers of color and for women everywhere. A civil rights activist as well as a singer and actress, Franklin was active in the entertainment industry for decades, proving that there was nothing she couldn't do. Although she passed away several years ago, Franklin's influence lives on, with fans of all ages recounting stories of her greatest triumphs — as well as a few of her notable quirks.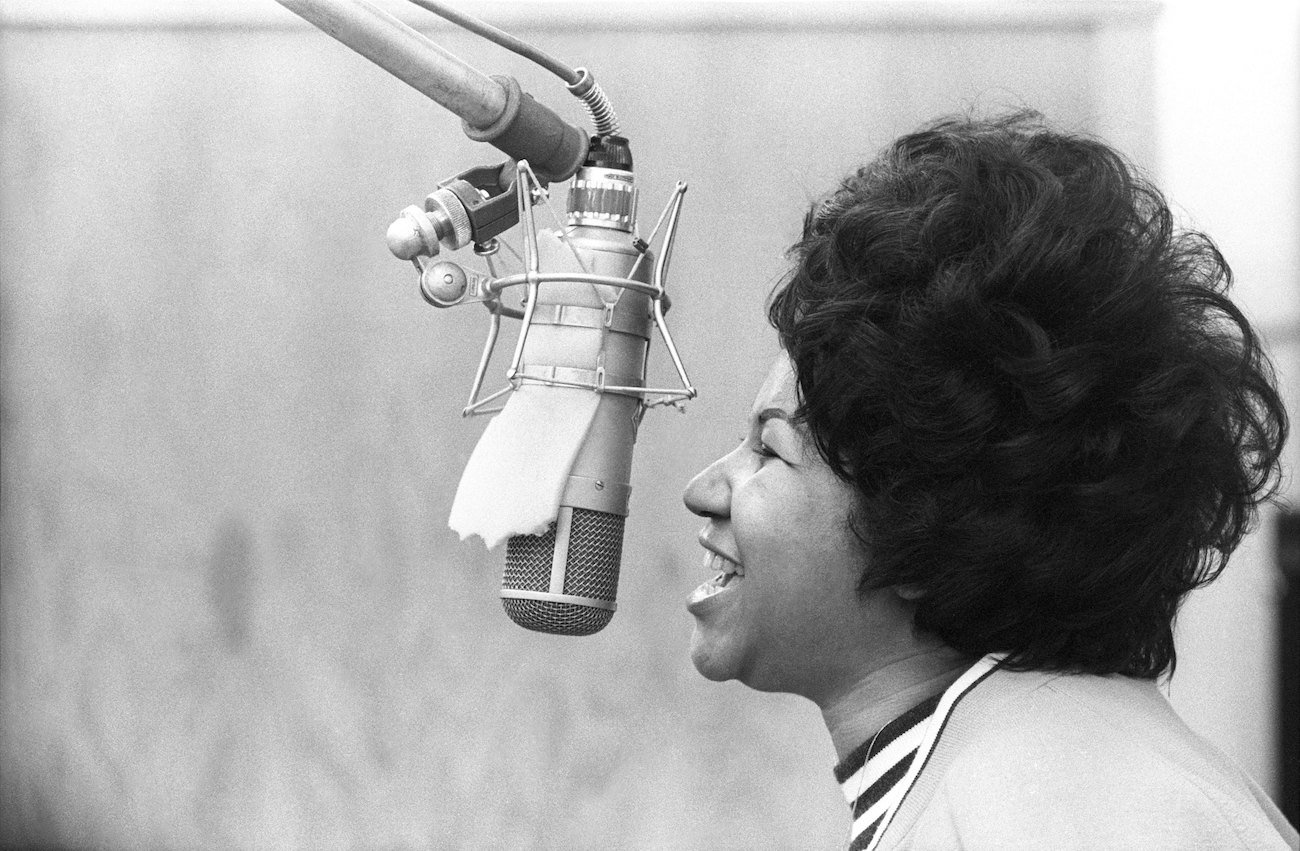 How did Aretha Franklin become famous?
Franklin was born in Memphis, Tennessee, in 1942. Franklin's father was a minister and preacher, while her mother was a very skilled piano player and singer in her own right.
As a child, Franklin was surrounded by music, and although her parents had a troubled marriage, she formed the foundation for her later greatness by combining the talents and traits of both of her parents. By the time she was 12 years old, Franklin was earning local acclaim for her powerful singing voice, and with her father acting as her manager, the young girl officially began recording music.
RELATED: Aretha Franklin Refused to Perform With Air Conditioning On
When she was 18 years old, Franklin moved to New York in order to pursue her ambitions of working with major pop stars such as Sam Cooke.
By the '60s, Franklin had begun to record pop songs, branching out from her gospel roots, and by the end of that decade, Franklin had earned the nickname "the Queen of Soul." It was a title that she would ultimately carry with her for her entire life and career. 
Why did Aretha Franklin carry her purse everywhere?
All throughout the seventies and into the eighties, Franklin continued to not only record and perform music for her millions of fans around the world but to explore her other talents as well. Franklin appeared in several high-profile movies, including The Blues Brothers and the follow-up, Blues Brothers 2000. 
Even as she earned acclaim for her singing voice and raw talent, Franklin never lost some of her quirks. For example, the singer had a noted habit of always carrying her purse with her, no matter where she happened to be. According to Mental Floss, Franklin developed the habit early on in her career, when many showrunners and booking agents balked at paying the young star.
Keeping her handbag within eyesight was reportedly Franklin's way of ensuring her own financial security. Tavis Smiley, a television host and writer, detailed that "it's the era she grew up in. She saw so many people, like Ray Charles and B. B. King, get ripped off … and she won't have it. You are not going to disrespect her."
Aretha Franklin left behind a powerful legacy
Fortunately, Franklin established her bankability early on and never fell down the ladder of stardom. The veteran performer continued to sing well into her senior years, performing at awards shows and sold-out concert venues. Franklin received many awards and honors during the course of her lifetime, including the Presidential Medal of Freedom and the National Medal of Arts.
She is on many lists as one of the greatest singers of all time, and in 2020, she was inducted into the National Women's Hall of Fame.
Sadly, Franklin wasn't around to see that last, final honor. The songstress died in the summer of 2018, after an illness that left her sidelined for weeks. Heads of state, fans, and fellow celebrities alike all gathered to honor Franklin, and to remember the powerful legacy that she left behind, both in life and in music.