Aretha Franklin Performed at 3 Presidents' Inaugurations: Which Ones?
Aretha Franklin performed at three different presidents' inaugurations, as well as various cultural and political celebrations. Who did she take to the stage for?
The Queen of Soul, Aretha Franklin, graced three presidential inaugurations with her presence — bringing a needed dose of diva energy and some heart-stirring ballads to the stage each time. So, who did Franklin help swear into office with song? Who did Franklin honor with her iconic sound?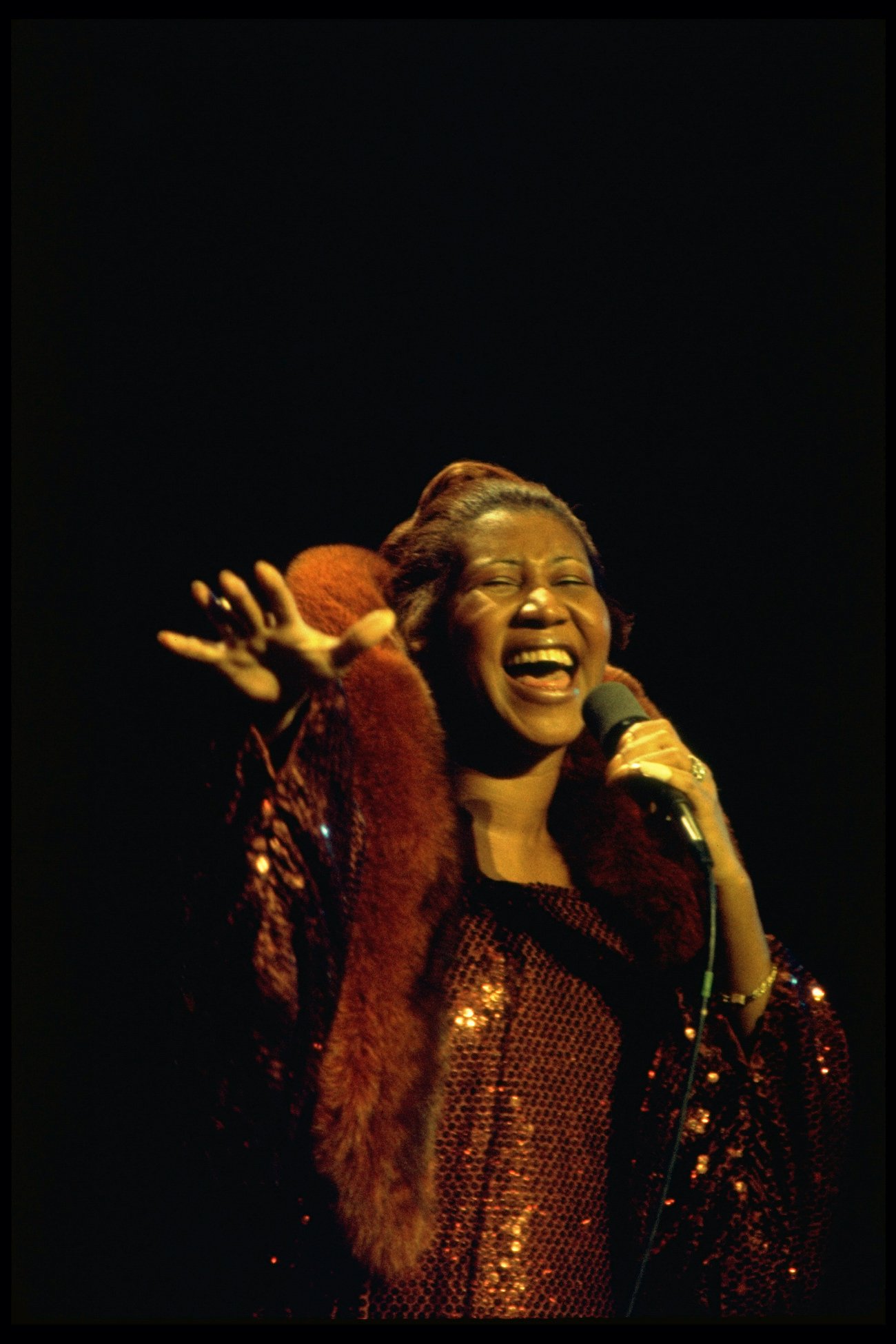 Franklin performed at Jimmy Carter's night-before-the-inauguration-celebration
In 1977, Franklin helped welcome democratic president Jimmy Carter to the White House. She performed at the night-before-the-inauguration celebration at the Kennedy Center. She sang a tried-and-true classic, "God Bless America." 
Let's just say Franklin knew how to bring a crowd to tears. And, though one inauguration tends to be a solid achievement for musical artists, one just wasn't enough for Franklin. So, she took to the stage again for Bill Clinton 16 years later, as Biography.com notes. 
Aretha Franklin headlined a full concert for Bill Clinton's inauguration  
Former President Bill Clinton's inauguration was quite the party — fitted with a two-hour concert headlined by the queen herself. Franklin memorably sang a version of "I Dreamed a Dream" from the Broadway musical Les Miserables. Though some deemed the number an odd choice for a celebration — with lyrics like "life has killed the dream I dreamed" — it was perfectly suited to Franklin's emotional sincerity and vocal prowess.
Franklin also performed at America's Reunion at the Mall. The event celebrated cultural diversity, leading up to Clinton's inauguration. Franklin performed alongside the likes of Michael Jackson, Ray Charles, and Michael Bolton. She even returned for Clinton's second inauguration, taking the stage for the 1997 Presidential Gala. 
Aretha Franklin performed once again for former President Barack Obama's inauguration
In 2009, Franklin sang "My Country, Tis of Thee" at Barack Obama's inauguration; she wore a Swarovski crystal hat that became just as memorable as the performance itself. 
Franklin also brought Barack Obama to tears at the Kennedy Center Honors in 2015, two years following Obama's second inaugural address. She sang for Carole King, who was being honored that night following her successful musical Beautiful. She belted out "Natural Woman" — a song that King wrote. 
King could not retain her excitement, shocked to see Franklin sit down at the piano to do a stirring and emotionally wrought rendition of the hit song. Obama watched in awe, tearing up as he watched the Queen seize the attention of the entire crowd.