Oscar Winner Ariana DeBose Didn't Feel 'Good Enough' to Represent Latinas in 'West Side Story'
Ariana DeBose opened up about the role that changed her professional life, admitting that at one point in time, she didn't feel "good enough" to represent the Latinx community in 'West Side Story.' 
Steven Spielberg's West Side Story is one of the most popular films of 2021, earning the director praise for his willingness to be inclusive. The film was released in December 2021 after several lengthy delays due to the COVID-19 pandemic—and in spite of the difficulties that the production team faced in releasing the musical, it has made waves with viewers.
In particular, critics and fans have had a lot of good things to say about Ariana DeBose, who played Anita in the film. Recently, DeBose opened up about the role that changed her professional life, admitting that at one point in time, she didn't feel "good enough" to represent the Latinx community in West Side Story. 
Ariana DeBose won the Academy Award for her role in 'West Side Story'
DeBose plays Anita in West Side Story, a feisty young woman who is determined to make it in life, in spite of the tough neighborhood that she lives in. The role of Anita was originally made famous by Rita Moreno, who was honored with an Academy Award in 1962 for her portrayal of the tough-talking woman. Fans and critics praised DeBose's take on Anita, and the performer gained widespread recognition due to her work in the film.
At this year's Academy Awards, DeBose lived up to the early predictions and took home the Oscar for Best Supporting Actress. DeBose took the stage in a stunning red gown, acknowledging in her acceptance speech how important it is to believe in dreams.
According to ABC News, DeBose said, "Now you see why Anita says, 'I want to be in America.' Because even in this weary world that we live in, dreams do come true. And that's really a heartening thing right now." She also gave a special shoutout to Moreno, who was in the audience, telling the veteran star "I am so grateful your Anita paved the way for tons of Anitas like me."
What did Ariana DeBose say about not feeling 'good enough' to represent Latinas?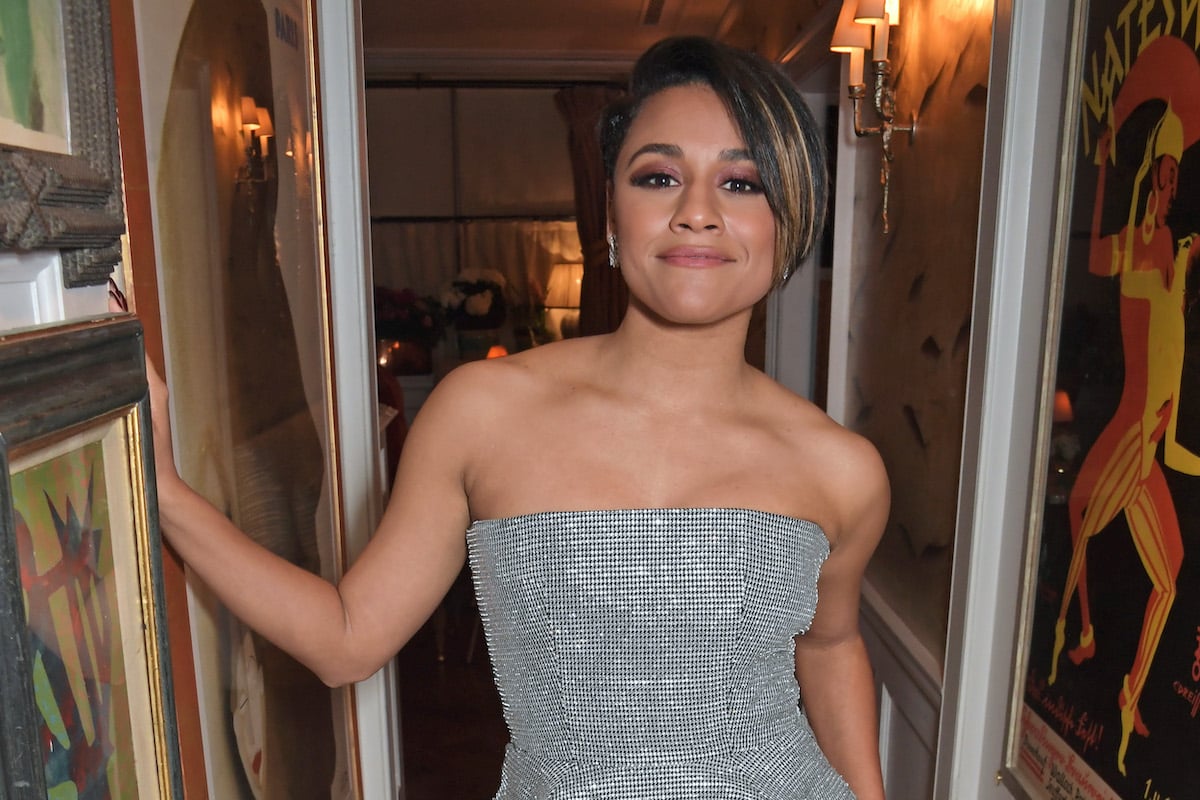 DeBose made history with her Oscar win, becoming the first Afro-Latina and openly LGBTQ actor to win in the Best Supporting Actress category. However, there was a time when the performer didn't know if she would be accepted in the role of Anita.
In a recent Vanity Fair interview that took place pre-Oscars, DeBose admitted that she doesn't speak fluent Spanish, and for that reason, was hesitant to take on the role in West Side Story. As reported by NBC News, DeBose said "I thought for the longest time that that made me less of what I was. And maybe I shouldn't talk about my background because perhaps I didn't represent the community well enough."
DeBose went on to say "I was like, 'I don't know if I'm really what you're looking for. I have the skillset, but maybe my background isn't good enough.'" Fortunately, DeBose ultimately took the job, revealing that she was "pleasantly surprised" by how accepted she felt by the Latinx community. In the end, DeBose noted that "ultimately the answer for me was, well, if I was going to do it, I would want to give it a new perspective, and my being gives it a new perspective."
Ariana DeBose is a show-business veteran
Many fans might have been introduced to DeBose for the first time in West Side Story, but she has been hard at work in the entertainment industry for years. She has acted in several Broadway productions, including "Bring It On: The Musical," "Motown: The Musical," and "Pippin."
She also appeared in film versions of the stage productions Hamilton and Company. Her Academy Award isn't her first brush with major award show recognition, either. In 2018, DeBose was nominated for the Tony Award for Best Featured Actress in a Musical for her role as Donna Summer in the stage show "Summer: The Donna Summer Musical."