Ariana Grande Admits She Was 'So Drunk' and 'So Sad' After Mac Miller's Death
Ariana Grande got real about how she handled her ex-boyfriend Mac Miller's death.
Ariana Grande is getting real about the death of her ex-boyfriend Mac Miller, who died of a drug overdose back in September 2018.
At the time, Grande went into hiding, with sources telling US Weekly she was "absolutely heartbroken." She's now confirmed those reports in a July 2019 cover story for Vogue. 
In the interview, the singer reflected on how she handled the loss of the man she dated for nearly two years. Needless to say, it wasn't easy. She told the publication that she was "so drunk" and "so sad" for some time.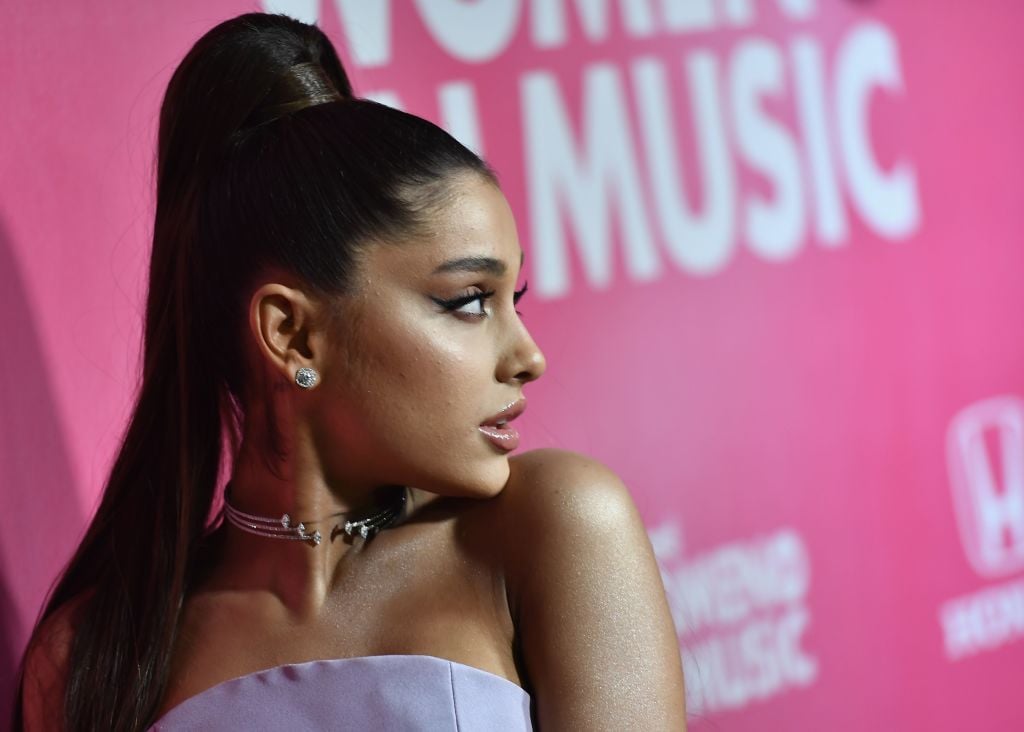 Grande and Miller's relationship wasn't perfect, but it was special
The former Disney star, 26, said the relationship had its problems, but that Miller "was the best person ever, and he didn't deserve the demons he had." 
She continued, "I was the glue for such a long time, and I found myself becoming . . . less and less sticky. The pieces just started to float away."
The couple, who began dating in September 2016, split in May 2018. The same month, police arrested Miller for allegedly crashing his car while intoxicated and fleeing the scene. Sadly, trolls blamed Grande for the incident. She responded at the time, "Shaming and blaming a woman for a man's inability to keep his s*it together is a very major problem. let's please stop doing that."
She commented on that criticism to Vogue, telling the publication, "People don't see any of the real stuff that happens, so they are loud about what they think happened."
"They didn't see the years of work and fighting and trying, or the love and exhaustion. That tweet came from a place of complete defeat, and you have no idea how many times I warned him that that would happen and fought that fight, for how many years of our friendship, of our relationship," she continued. "You have no idea so you're not allowed to pull that card … That's where that came from."
How she coped with his death
Grande said that she got through it with the help of her friends, who stayed by her side after Miller passed. Knowing how much "solace" music brings her, they recommended that Grande leave the house and record music at a local studio. She obliged.
"I don't remember those months of my life because I was (a) so drunk and (b) so sad. I don't really remember how it started or how it finished, or how all of a sudden there were 10 songs on the board," she explained.
Those songs became thank u, next, Grande's fifth studio album, released in February. She called the album a moment of "self-realization," where she realized the importance of getting to know herself instead of always being "boo'ed up."
"It was this scary moment of 'Wow, you have to face all this stuff now. No more distractions. You have to heal all this sh*t,'" she continued.
Was Pete Davidson one of those "distractions"?
Grande told Vogue yes — Davidson was "an amazing distraction." 
In May 2018, Grande moved on with and quickly became engaged to the Saturday Night Live star. Throughout the four-month relationship, they flaunted each other online, traveled together, and got more couples tattoos than we can count.  
"It was frivolous and fun and insane and highly unrealistic," she said of the romance. "I loved [Pete], and I didn't know him," she continued.
Sources previously told People that Grande and Davidson broke up because the relationship was "way too much too soon."
These days, Grande is focusing on herself. You can hear all about her new journey on Vogue.