Ariana Grande's Husband, Dalton Gomez, Pitched Her the 'Positions' Music Video Concept
Ariana Grande is one of music's biggest stars, with a catalog of hits that includes songs such as "7 Rings," "Thank U, Next," and "God Is a Woman." After initially rising to fame as an actor, Grande cemented her position as a pop culture icon with her powerful singing voice.
Over the past few years, Grande has proven herself not just as a performer, but as a creative force as well, releasing music videos to accompany her songs that are both clever and innovative. However, at least one of her biggest music videos was actually the brainchild of her then-boyfriend, Dalton Gomez. 
Ariana Grande's 'Positions' music video was a huge hit with fans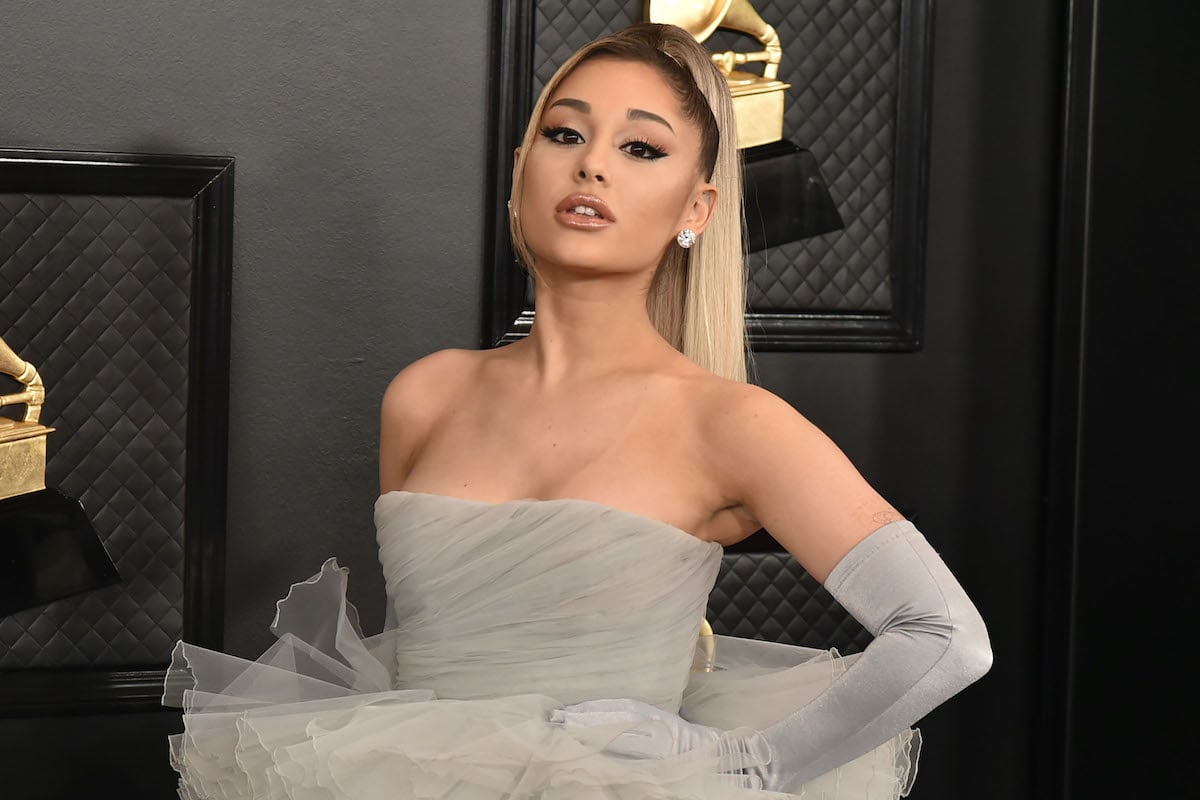 Grande's music video for her song "Positions" dropped in October 2020, just days after a hotly-contested presidential debate. In the video, Grande plays an alternate version of herself, a young woman who is President of the United States. Grande can be seen in the video doing everything from interacting with members of her cabinet, a diverse group of women, men, and non-binary people of all races to walking her dogs in the snow while wearing sky-high heels.
Grande's message in the video is clear—that women have what it takes to succeed. According to Seventeen Magazine, Grande's timing, dropping the video during an intense election season, was very specific and designed to give fans a glimpse into a future that many fans might very well dream of. 
Dalton Gomez helped inspire the concept for Ariana Grande's 'Positions' video
Although the "Positions" music video is clever, the concept for it didn't actually come from Grande. As the artist admitted in a video interview with Allure, Gomez, who was her boyfriend of a few months at the time, suggested the theme to her. "We were in the car driving home and Dalton just turned to me and was like, 'What if you were the president?'" Grande recalled. 
Grande placed her hand over her heart in memory of the moment, recalling that she told Gomez "you're perfect." She went on to say that she then made a call to Dave Meyers to ask if he would direct the video, noting "this was literally three days away from the shoot, I want to say. He made it happen."
Grande described how she put lots of personal references in the "Positions" video, from her favorite historical figures to nods to her own political beliefs: "It was really cool just to sort of paint this picture in a feminine way and say, you know, 'Why couldn't it look like that? Why couldn't it even look half like that?'"
When did Ariana Grande and Dalton Gomez get married?
Grande and Gomez have been an item for close to two years. The two were first linked in January 2020, according to Insider, although they did not confirm their romance until May 2020, when Gomez was seen with Grande in a cameo for her music video "Stuck With U." Over the months that followed, Gomez and Grande were spotted frequently, whether in loved-up snaps on social media or at Black Lives Matter protests in LA.
By October 2020, when Grande released her album Positions, fans were able to spot lots of references to her relationship in the songs featured, including in the title track, which is frisky and fun-loving. In December of that same year, Grande and Gomez announced their engagement – and fans everywhere were thrilled for the couple. Grande and Gomez were married in an intimate ceremony in May 2021, and have been together ever since.
RELATED: Ariana Grande Secretly Married Dalton Gomez, How Does Pete Davidson Feel?