Ariana Grande Earned $72 Million Last Year, Making Her the Highest-Paid Female Pop Star of 2020
Ariana Grande may only be 26 years old, but she's achieved a lot in her career. She's starred in a Nickelodeon show, scored multiple chart-topping hits, won a Grammy, and achieved multiple Guinness World Records, including becoming the most-followed woman on Instagram. Now, she's hit another milestone: She's the top-earning female pop star of 2020, according to Forbes.  
Ariana Grande earned $72 million last year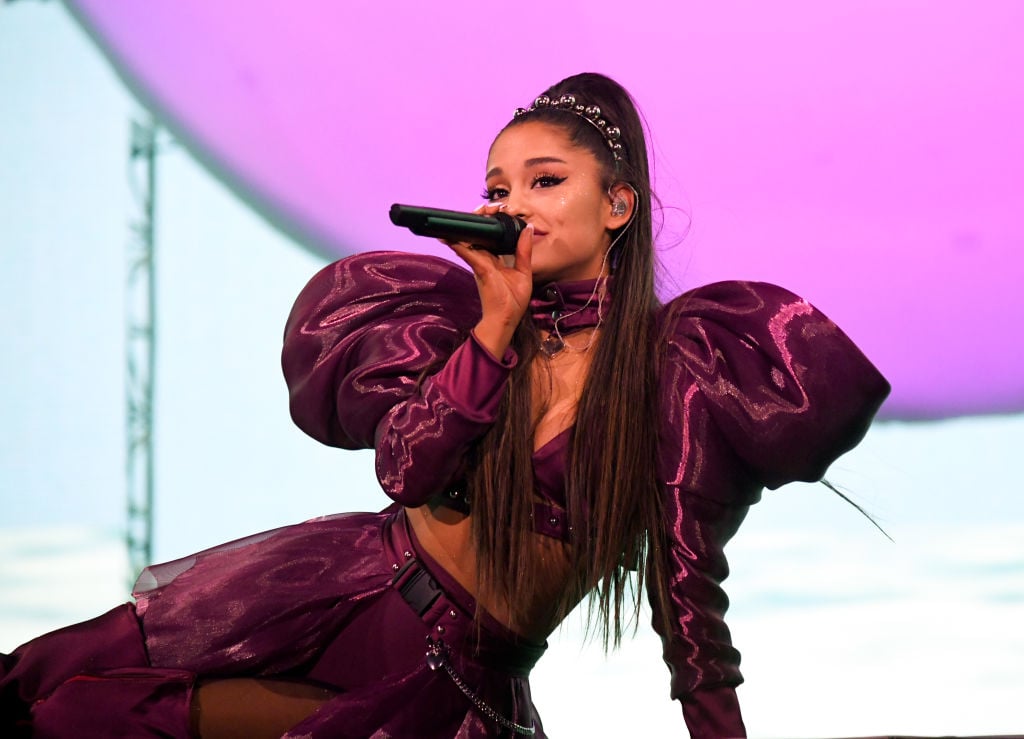 Forbes recently released its annual list of highest-earning celebrities, and with Grande in 17th place. The "Thank U, Next" singer earned $72 million in between June 2019 and May 2020. 
Grande's Sweetener World Tour grossed $146 million in 2019, Forbes noted, which helped elevate her botton line. She also makes money from album sales and streams and projects such as serving as the co-executive producer of the Charlie's Angels soundtrack. Grande has an estimated net worth of $100 million.  
How the '7 Rings' singer spends her money
Grande makes a lot of money and she also knows how to spend it. She has a $16 million apartment in New York City and has been known to fly her dogs solo on a private jet. 
The Grammy-winner also spends on high fashion items like a Fendi jacket that retails for nearly $3,000 and pricey Sergio Rossi boots. And of course, there was the time she and her friends got drunk at Tiffany's and she bought them all expensive engagement rings to show her friendship. The event inspired the song '7 Rings.' With lyrics like "Lashes and diamonds, ATM machines/Buy myself all of my favorite things" and "I see it, I like it, I want it, I got it" the song makes it clear that Grande isn't afraid to spend money if she wants to. 
Taylor Swift, Billie Eilish are among the other highest-earning female musicians 
Landing behind Grande on Forbes' list of highest-earning celebrities are stars such as Taylor Swift and Billie Eilish. 
Swift earned $63.5 million in the past 12 months, in part due to the release of her new album Lover in 2019. In 2019, she was the world's top-paid star with $185 million in earnings. "Bad Guy" singer Eilish is the youngest person on the list, with $53 million in earnings. 
Actress/singer Jennifer Lopez earned $47.5 million, while Pink took home $47 million. Rihanna made $46 million and Canadian chanteuse Celine Dion — who embarked n a sold-out world tour in 2019 —  made $42 million.  Katy Perry and Lady Gaga made $38.5 million and $38 million, respectively.  
But all those big earnings pale in comparison to what this year's best-paid celebrities took home. Despite being unceremoniously knocked off the Forbes billionaire list, Kylie Jenner is still the world's highest-earning star, with an income of $590 million thanks to the sale of her cosmetics company to Coty. Her brother-in-law Kanye West was in the no. 2 spot, with earnings of $170 million.  
Check out Showbiz Cheat Sheet on Facebook!