Ariana Grande Got Banned From a Donut Shop For An Inappropriate Licking Incident
Ariana Grande is a worldwide celebrity, a diva who is known for her incredible vocal range and her hit songs like "Thank U, Next" and "7 Rings." Grande has been in the spotlight since she was a young child, and like many child stars who have grown up in front of fans, she has gone through her share of learning experiences. One of the most controversial incidents involving Grande featured a viral video and an irate pastry shop owner — and ultimately, it took months before Grande's reputation was able to thoroughly recover. 
How did Ariana Grande become a star?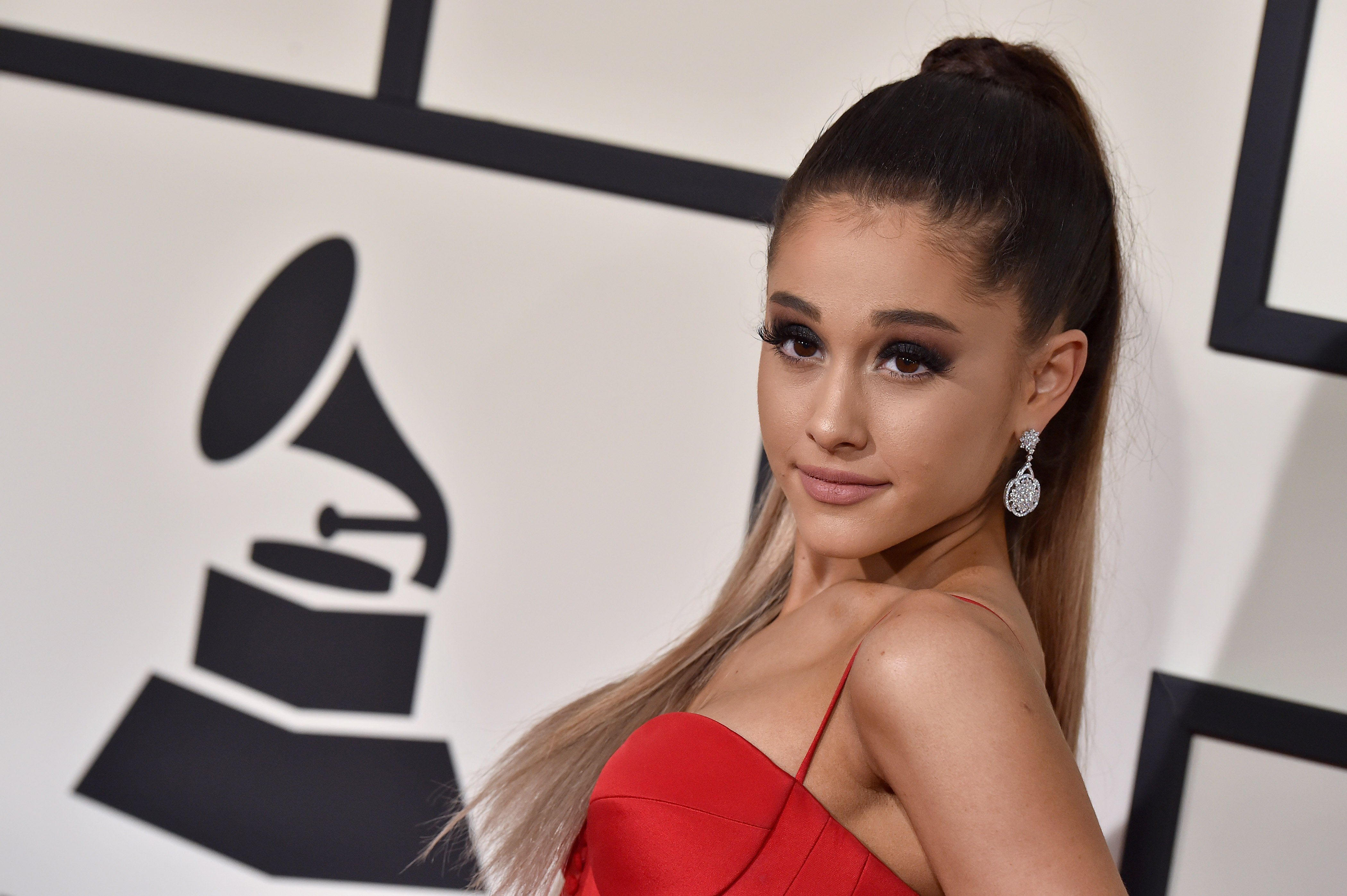 Grande was born in Florida in 1993. She was raised in a close-knit family and showed a very early affinity for performing and entertaining others. Before she was 10 years old, she started performing in stage shows such as The Wizard of Oz.
After a few years of working in stage shows, Grande decided that she wanted to become a singer. Still, it was as an actor that she first catapulted to stardom.
At the age of 14, Grande moved to California, where she started meeting with music producers and entertainment executives. She was cast in the Nickelodeon television series Victorious in 2009, and as Cat Valentine, young Grande started earning fans and impressing critics.
After a few years on Victorious, Grande kickstarted her music career, and in August 2013, she released her debut studio album, Yours Truly. 
Ariana Grande got in hot water over a donut-licking incident
Grande quickly earned acclaim for her soaring voice and larger-than-life personality, and her debut album became a big hit. Her second album was released exactly one year later, and singles such as "Problem" solidified Grande's status as a pop diva. She embarked on a series of successful collaborations with other artists, including Jessie J and Nicki Minaj. 
It seemed as though Grande could do no wrong. However, in 2015, a video went viral that threatened her immense popularity.
The video reportedly showed the singer licking donuts at a California donut shop, before apparently leaving the donuts out for customers to purchase. Additionally, the video appeared to show Grande uttering some anti-American sentiments.
Not only were many fans outraged at Grande's behavior, but the donut shop owner was livid, stating that his business suffered since the video went viral. In addition, the shop owner banned Grande from his shop indefinitely. 
Ariana Grande has matured since her donut controversy
In the wake of the controversy, Grande issued a sincere apology.
"Seeing a video of yourself behaving poorly, that you have no idea was taken, is such a rude awakening, that you don't know what to do — I was so disgusted with myself," Grande stated in a video on her social media. "Not here to make any excuses or justify my behavior, because I can't. … I'm just here to apologize."
While many were still annoyed by Grande for a few months after the donut controversy, there were a lot of fans who accepted her apology, recognizing that celebrities are human, and make the same mistakes as many ordinary people.
Perhaps more tellingly is the fact that Grande has managed to remain relatively controversy-free in the years since the viral donut-licking video. In fact, she has dedicated her time to a wide variety of charitable pursuits and is known to be a celebrity who values her fans.
Grande frequently advocates for LGBTQ causes on her social media accounts and isn't afraid to speak out for what she believes in. Therefore, it seems reasonable to assume that her donut controversy was a lapse in judgment and not something indicative of long-term problematic behavior.