Ariana Grande Helped The Weeknd Meet His Famous Best Friend
Ariana Grande has had a huge influence on music, however, not everyone knows she had an influence on The Weeknd's personal life. After all, The Weeknd met his best friend — another famous musician — because of Grande. Here's a look at how that happened.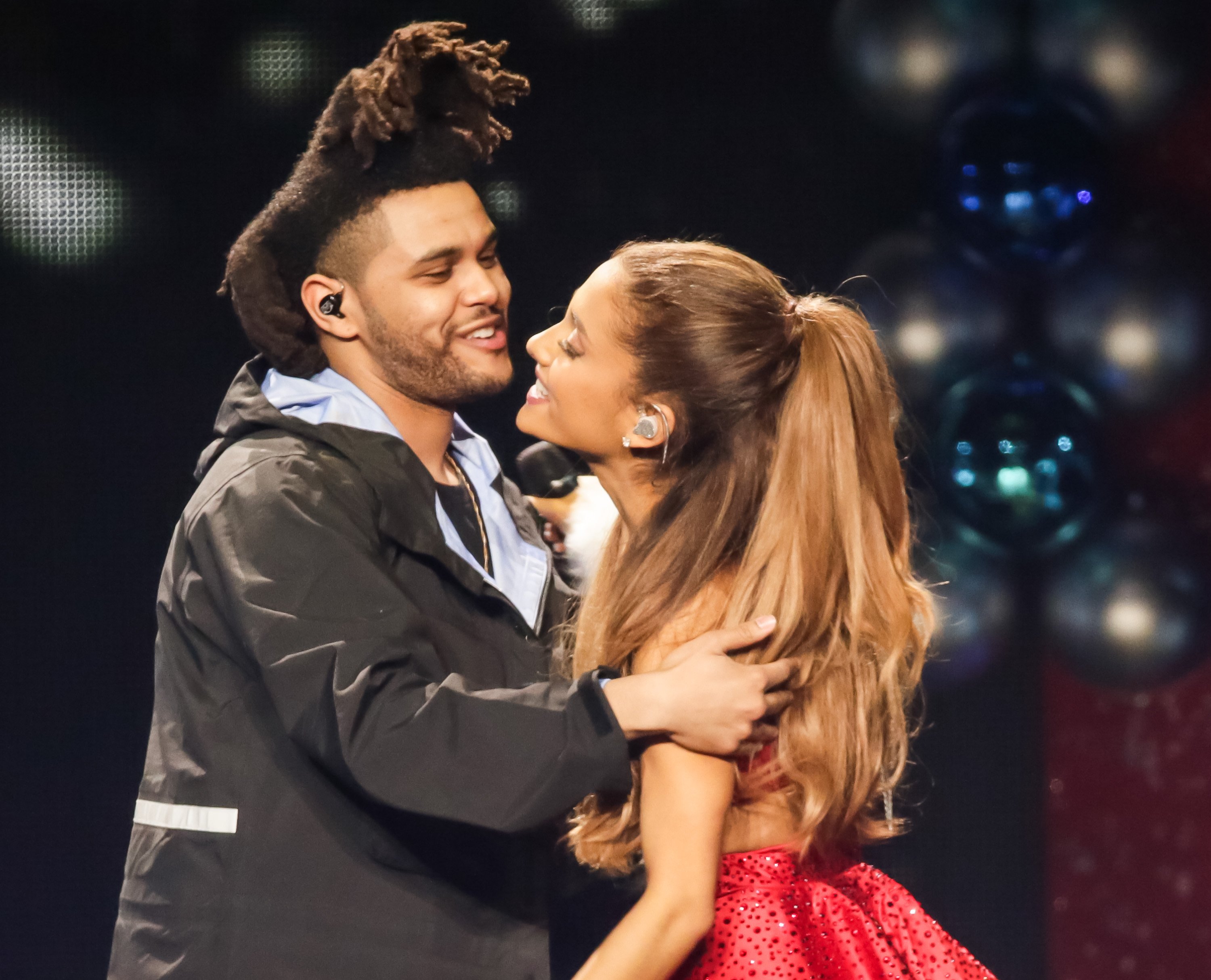 The mastermind behind Britney Spears, Kelly Clarkson, and Taylor Swift hits helped write a hit for Ariana Grande
The Weeknd is currently one of the biggest pop stars on earth. However, he got his start as an underground act making critically acclaimed mixtapes. One of the songs that catapulted him into the mainstream was his synthpop duet with Grande, "Love Me Harder." The track reached No. 7 on the Billboard Hot 100 and introduced The Weeknd to many people who were not familiar with his more underground work.
While both Grande and The Weeknd brought their talents to the song, it wouldn't be the same without Max Martin. Martin is one of the most famous songwriters of our time. He's incredibly versatile and worked with a range of artists.
Regardless of what he writes, it's generally very successful. Since the 1990s, he's helped create numerous hit songs, from Britney Spears' "…Baby One More Time" to Kelly Clarkson's "Since U Been Gone" to Taylor Swift's "We Are Never Ever Getting Back Together." In addition, he worked with Kesha, Adele, Bon Jovi, the Backstreet Boys, and many more. He also worked on some of The Weeknd's most famous songs like "Blinding Lights" and "Can't Feel My Face."
How The Weeknd became friends with Max Martin even though they didn't connect at first
"Ariana was kinda my foot in the door with Max, my chance to show him 'I can play this game,' y'know?" The Weeknd told Variety. "But when we got in the room together, we didn't really connect as much. Then someone invited him to a show I did at the Hollywood Bowl, and he saw 15,000 people singing along, and I think he was like, 'OK, there's something I'm not getting.' So we sat down again, and the first song we created was 'In the Night.'" "In the Night" reached No. 12 on the Billboard Hot 100.
Martin's relationship with The Weeknd was not simply professional. "Max and I have become literally the best of friends, but I don't do that with many people," he told Variety. "It's not that I can't, but a collaboration is a relationship, it's like a marriage, you've gotta build up to it. Lana [Del Rey] is another collaborator who's a genuine friend of mine."
Del Rey first collaborated with The Weeknd on an album track called "Prisoner" before creating another album tack called "Stargirl Interlude." They later work together on a ballad with Martin called "Lust for Life." This track became the first Del Rey/Weeknd duet to be released as a single. The Weeknd's collaborations are like relationships — and he wouldn't have collaborated with Martin so much if not for Grande's initial assistance.