Ariana Grande Was 'Shaking' When She Met This Major Celebrity
Ariana Grande is one of the biggest celebrities alive, however, even she gets starstruck sometimes. She even started shaking when she met one of her idols, whom she "studied" and "worshiped." Here's a look at what happened when the two icons met — and which icon performed better on the pop charts overall.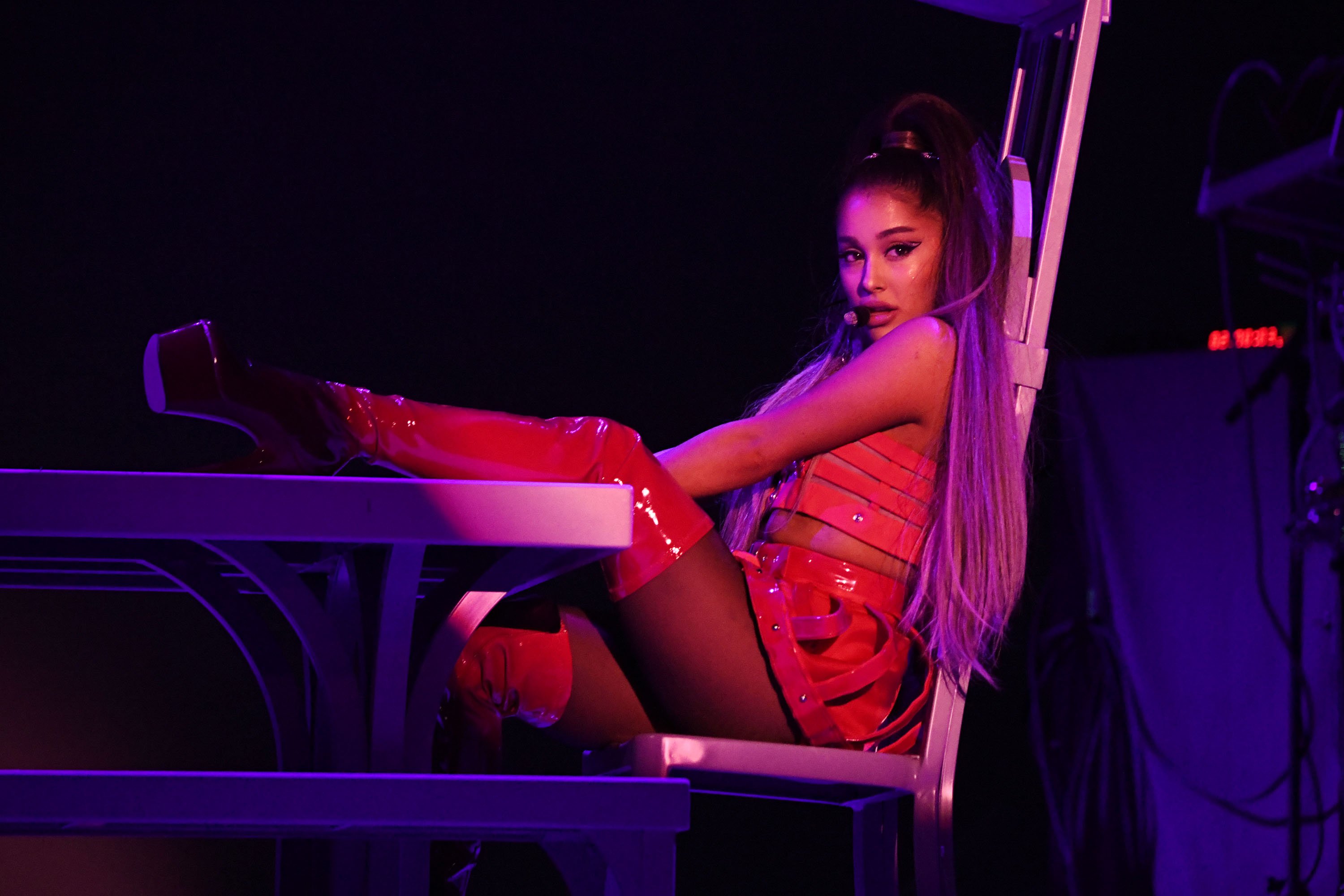 Ariana Grande fangirls over an artist she called 'the one'
In 2020, Grande gave an interview to Billboard's Gil Kaufman. During the interview, she discussed everything from Fiona Apple's album Fetch the Bolt Cutters to Mac Miller to her own feelings about interviews. She even discussed how she reacted when she first met a superstar whom she looked to as a role model.
"I love Madonna," Grande revealed. "She's the one. What do you really say about her? She's the one? The first time I met her, I was just shaking. And I was like, I studied and worshiped you. And I have, I don't even know what to say…. And she was just like, 'Thank you. And I love you.'"
In addition, Grande revealed her thoughts on the Queen of Pop's later work. "It's just ridiculous that after everything she has accomplished and after reshaping pop music and setting the bar higher and higher, so many times in her career, I still feel like she just does it because she's still hungry and still just loves it and still just feels she has more to say and more things to try," Grande said. "And I think that's why I love her so much as an artist because she's done what she needs to do."
The time Madonna spanked Ariana Grande onstage
Interestingly, MTV News reports Grande and Madonna once took the stage together for a performance of Madonna's track "Unapologetic B*tch." "Unapologetic B*tch" is one of Madonna's more provocative recent songs, so it's no wonder her live performances of the track were risque. Often, she'd bring other celebrities onstage to perform the track alongside her.
During Madonna's performance with Grande, the Queen of Pop spanked Grande, who later thanked her for doing so on Twitter. Grande seemed very giddy while onstage with the Queen of Pop. At one point, she even popped, locked, and dropped it — a dance move popular in the 2000s.
Who performed better on the pop charts?
Grande and the Queen of Pop are both icons. This raises an interesting question: Which artist has been more successful on the American charts? 38 of Madonna's singles reached the top 10 of the Billboard Hot 100. Of those singles, 12 reached the pinnacle of the chart. On the other hand, 18 of Grande's singles reached the top 10 of the Billboard Hot 100. Of these, 5 reached the pinnacle of the chart. Grande is still a major force on the charts so she could surpass Madonna's success someday. However, Madonna remains the Queen of Pop — both on the charts and in Grande's heart.