Ariana Grande's 'Worst Behavior' Lyrics Are a Message to Her Fiancé Dalton Gomez
Ariana Grande's Positions (Deluxe) dropped on Friday, Feb. 19, and fans are loving the new tracks. The album is largely about Grande's personal life—her relationship with herself, her career, and her romantic relationships—and given that she's engaged to Dalton Gomez, it's safe to say the love songs are all about him.
But there's a unique love song on Positions (Deluxe) that's all about setting boundaries for their relationship, and Grande's "Worst Behavior" lyrics make clear how she feels about her relationship being in the public eye.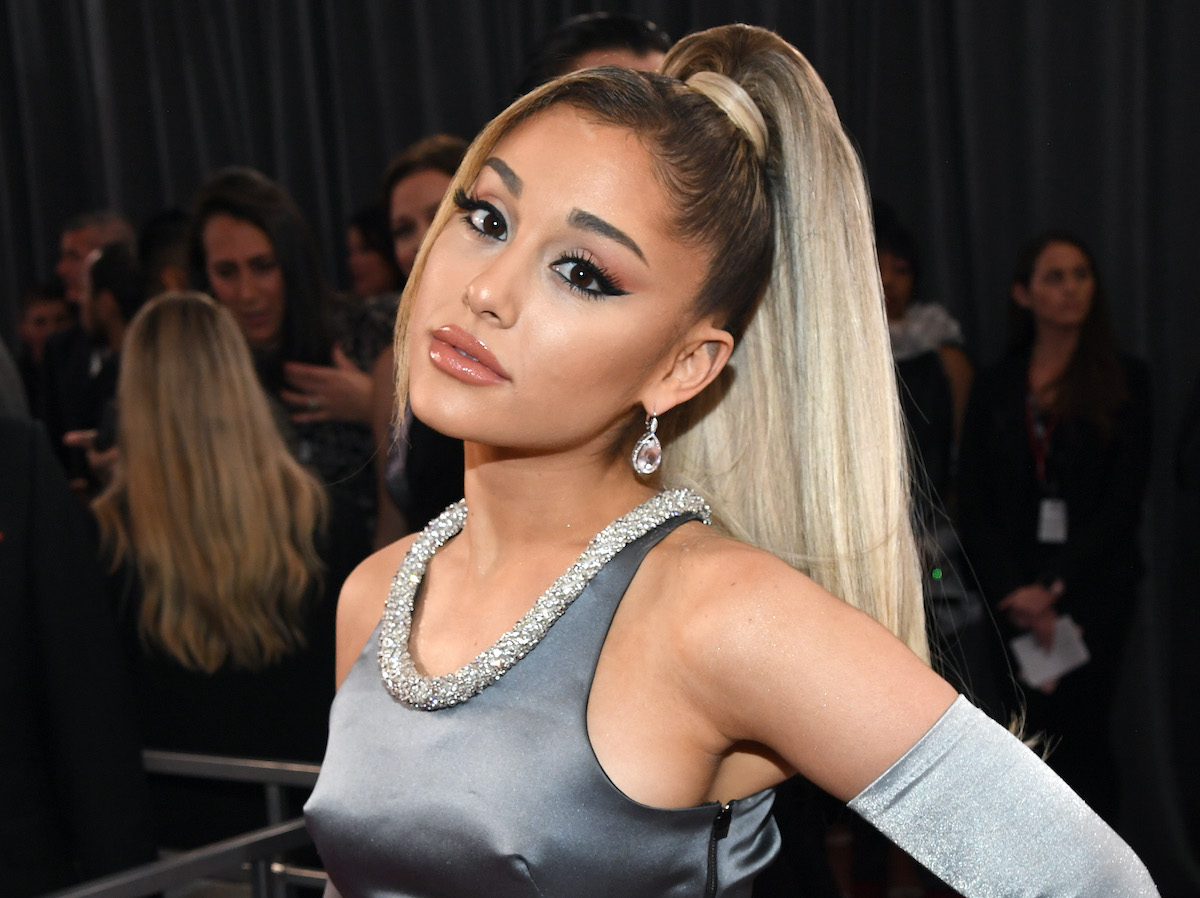 Ariana Grande announced her engagement to Dalton Gomez on Dec. 20, 2020
Grande and Gomez have reportedly been together since January 2020. The pair spent the coronavirus (COVID-19) quarantine together after the singer relocated from New York City to Los Angeles, where the real estate agent lives. Fans got a glimpse of their quarantine life in Grande and Justin Bieber's "Stuck With You" music video.
The "God is a Woman" singer announced their engagement on Dec. 20, 2020, on Instagram.
"Forever n then some," she captioned the post, which showcased her diamond and pearl engagement ring.
RELATED: Ariana Grande's 'Positions' Video Gives the Song a Totally Different Vibe
Ariana Grande's famous exes affected her relationship with Dalton Gomez
This isn't Grande's first engagement, of course. She had a whirlwind romance with Pete Davidson from June to October 2018, when they called off their engagement. She also dated the late Mac Miller on and off for several years. Ricky Alvarez and Big Sean are two of Grande's other famous exes.
According to Entertainment Tonight, Grande learned from her past relationships not to let her future ones be public.
"Ariana has had some hesitation being so public about her relationship with Dalton as she's seen how that has worn on her past relationships," a source told the outlet. "Dalton and Ariana are in Los Angeles together during quarantine, and it has been a great opportunity for them to spend quality time together."
"Ariana and Dalton have been spending a ton of time together since getting engaged and keeping things pretty low key and private," the source added. "They're mainly keeping to themselves and just enjoying their time together."
RELATED: Ariana Grande's 'Positions' Now Holds a Record Previously Held by Miley Cyrus
Ariana Grande's 'Worst Behavior' lyrics are all about keeping her love life private
The "Worst Behavior" lyrics are all about keeping their relationship private, and the ways she wants her and Gomez to go about doing that.
In the first verse, she sings about spontaneity:
I've been on my worst behavior / But baby, I don't need no savior / I'm way outta line / But I kind of like the way I / Feel when I just don't give a f*ck / Oh, I forgot to mention / I'll be there in five
In the pre-chorus, Grande croons about keeping things simple, catching up in person, and always keeping their love secret. She sings:
We don't really need to talk too much / Show each other what we know / I got other ways to catch you up / Couldn't do it on the phone / So can you keep it secret?
The chorus shows how serious she is about maintaining privacy with this engagement:
This ain't no game won't play with you / This time I know I'll stay with you / Just promise you won't say nothin' / Don't you be actin' like that, don't you be actin' like that, babe / No phone, no pics, no postin' us / This love just ain't disposable / Just take what's yours, don't run from it / Don't you be actin' like that, don't you be actin' like that, babe
The lines "Just promise you won't say nothin'" and "This love just ain't disposable" make clear that she she wants to protect their relationship because she knows how special it is—a fact she alluded to in "Positions," which is all about her doing things she didn't expect to do in a relationship because she knows it means a lot to her partner. And she's looking for reciprocity in "Worst Behavior."