Ariel Winter Shows off Shocking New Hair Color for Labor Day
For years Ariel Winter was seen rocking dark black hair on Modern Family to play Alex Dunphy. Now that the show is over, she has been switching up her look. Winter showed off her new hair color for Labor Day.
Ariel Winter said goodbye to 'Modern Family'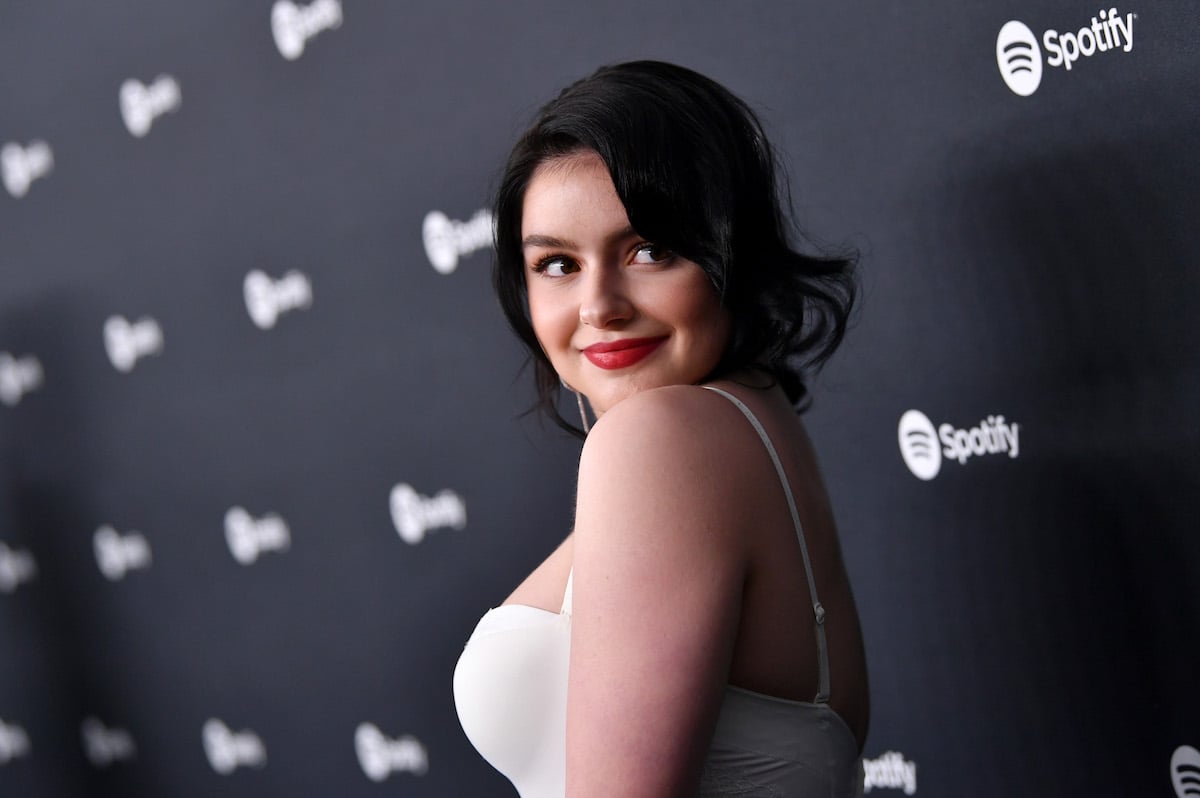 RELATED: 'Modern Family' May Be Ending But it Seems Sarah Hyland and Ariel Winter are Friends for Life
Modern Family has ended after 11 seasons. Winter has talked about finishing her role as Alex Dunphy.
"It's not something that we want," she said on the Ellen DeGeneres Show. "You know, we love each other, and we love our show. Obviously, we would love to make more. … It's going to be really sad that we won't see each other every week."
Winter started the show when she was just 11 years old. "I'll be 22 when we end the show, the beginning of next year," she revealed.
Winter also talked about growing up while working on the show with USA Today. "This is the best set to grow up on if you're going to grow up on a TV show, but it's just weird in general," she said. "You're going through all the phases of your early years in front of millions of people and people on the Internet have so many opinions."
She finished her first movie after the show
RELATED: 'Modern Family' Stars Ariel Winter, Rico Rodriguez and Nolan Gould Pick Their Favorite Episodes
She has started to move on from Modern Family. The actor posted that she wrapped up filming a thriller called Don't Log Off.
"Congratulations and thank you to our whole team— especially the very talented @branbaer & @thethirdlilbaer, our wonderful writers/directors ," she wrote in an Instagram post. "This movie really is an ensemble and I'm honored to be sharing the screen with my friends and producing this with a few of them as well!!!!!" She went on to thank the cast too.
The indie movie is set in the early days of the pandemic. It will show six friends in a virtual surprise birthday party. But the birthday girl goes missing. It's unknown when the movie will be released.
She showed off her pink hair
RELATED: 'Modern Family' Star Ariel Winter Hates How She Looked In This Season
Winter posted pictures of herself on Sept 7 on Instagram. It shows her with pink cotton candy hair. She captioned the post with "Pinkie Pie spotted in the wild on Labor Day: a slideshow."
The actor has recently been switching up her hair. She more recently has been seen with blond hair in her Instagram photos. It seems like the hair was also Game of Thrones inspired since one of her photos is captioned with "Winter Is Coming!!!!!!!!!!!" The hair color and curls in the picture are similar to Daenerys Targaryen's locks. It looks like the actor is enjoying the freedom of switching up her look after her long-running role.