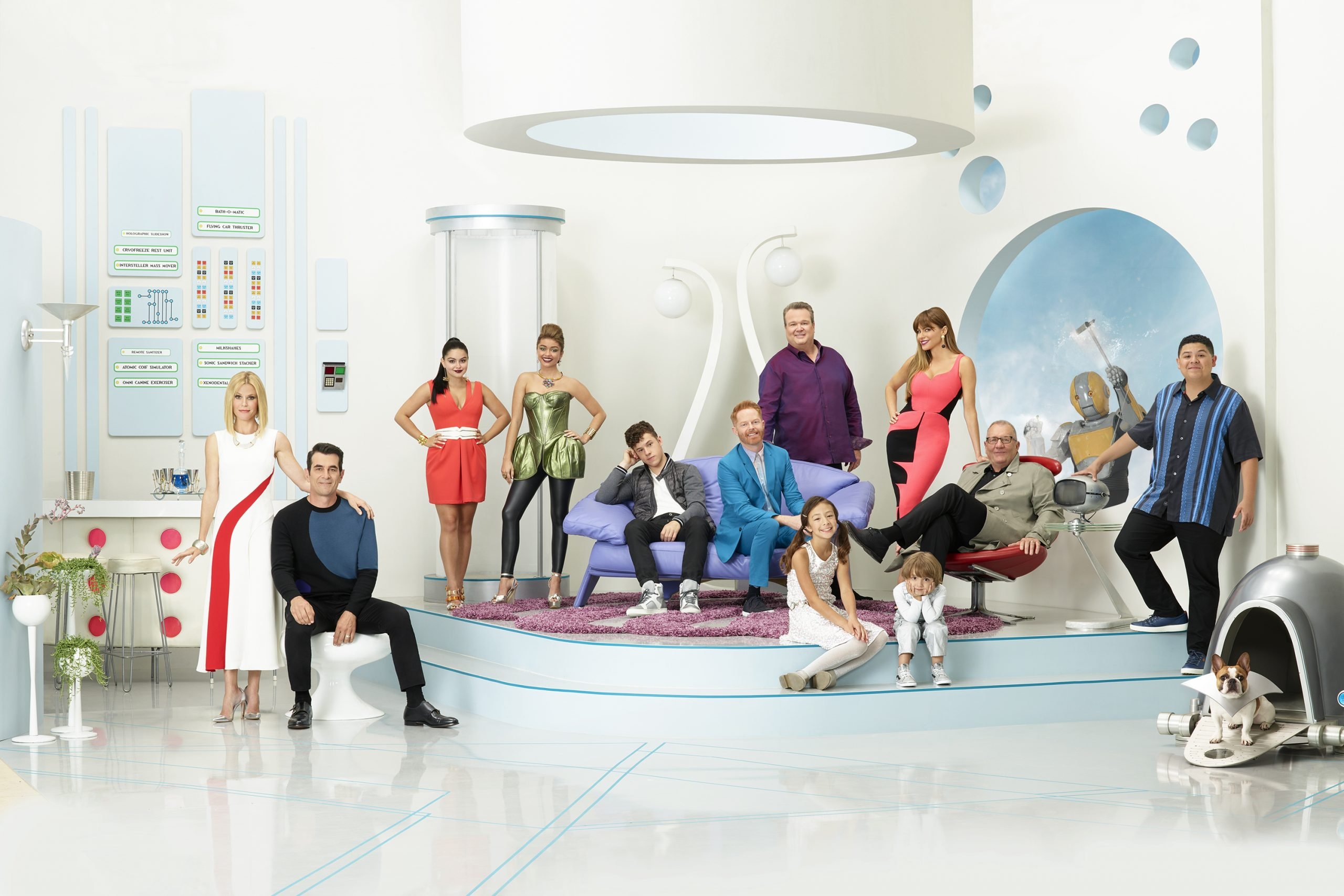 Modern Family
Modern Family is an American mockumentary-style sitcom that ran on ABC for 11 seasons from 2009 through 2020. The show has won 22 primetime Emmy awards.
The series follows three families set in LA that are all related to patriarch Jay Pritchett (Ed O'Neill) and his two adult children with their individual nuclear families. The show is told through the lens of an unseen and undisclosed documentary filmmaker.
The series is applauded by critics for its diversity and inclusiveness.
---
TV Genres: Comedy, Sitcom
Creators: Christopher Lloyd and Steven Levitan
Network: ABC
Where to Watch: U.S. viewers can watch Modern Family on ABC, Peacock, and Hulu.
Cast:Ed O'Neill, Sofía Vergara, Julie Bowen, Ty Burrell, Jesse Tyler Ferguson, Eric Stonestreet, Sarah Hyland, Ariel Winter, Nolan Gould, Rico Rodriguez, Aubrey Anderson-Emmons, Jeremy Maguire, and Reid Ewing
Seasons: 11
First Episode: September 23, 2009
Last Episode: April 8, 2020
---
Visit the Modern Family website.
Read more about what's in store for Modern Family.