'Arthur' Fans Are All Asking the Same Question After Glimpse of Him All Grown Up
It is truly the end of an era. After 25 years, the beloved animated kids' series Arthur has come to an end. The show had a special sendoff on Monday, Feb. 21, flashing forward to find Arthur all grown up. Fans had always wondered what he would be like as an adult, but there's one thing about his appearance that has them confused.
[Warning: This article contains spoilers for the Arthur finale.]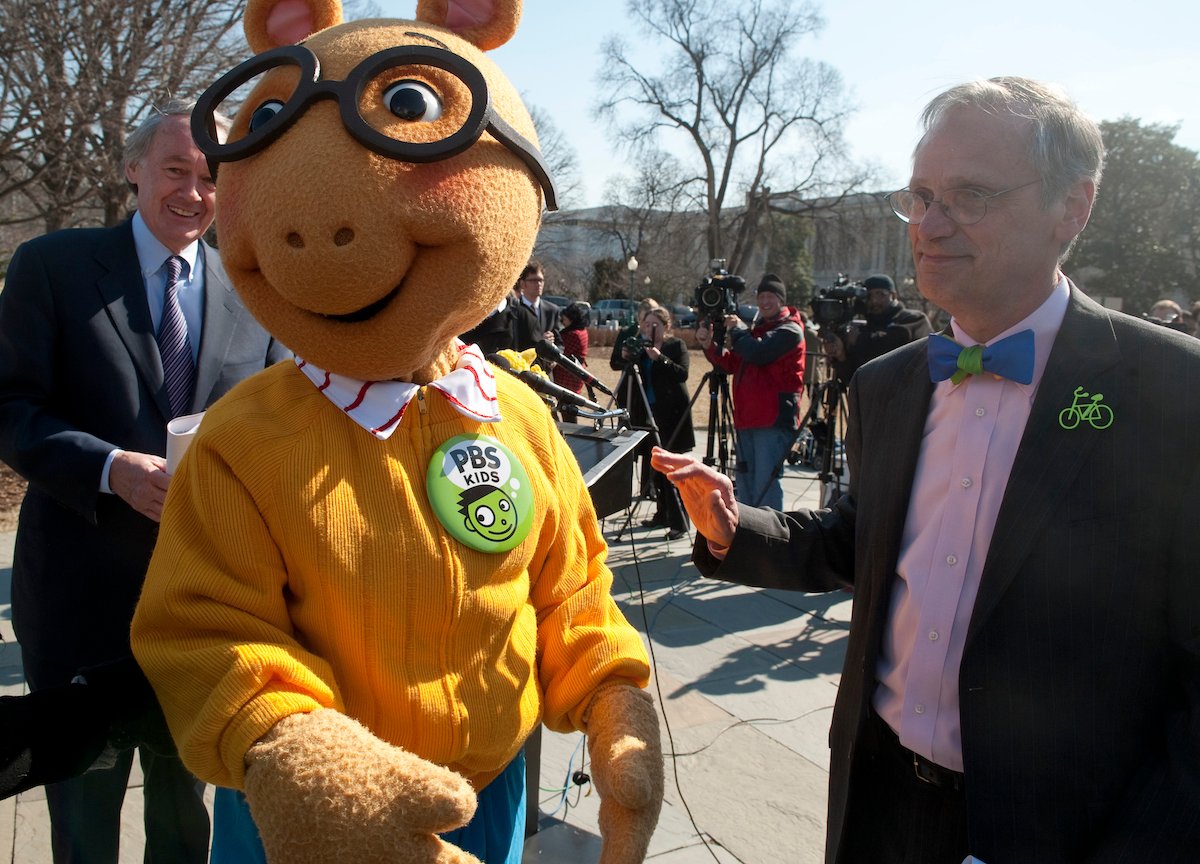 The 'Arthur' finale had fans all asking the same question
In the episode, aptly titled "All Grown Up," Arthur and his friends come across a board game predicting what their future will look like. True to character, Arthur grows up to be a graphic artist. He develops a self-titled book series that chronicles his childhood story — just like the show.
The finale was an emotional moment for fans of the longest-running animated kid series, but it was really his full head of hair that got them talking. Does it mean that Arthur was bald as a child? People are seriously confused.
"So Arthur's parents were giving him the bald head skint fade all his life? Cause how the finale show him with a 2003 emo cut 🤣🤣🤣," one fan wrote on Twitter.
"This implies that Arthur was bald as a child and at some point gained the ability to grow a hipster hair swoop? Was he shaving it? Is it a wig? I must have answers #Arthur25," another Twitter said.
"You're telling me they give Arthur hair after 25 years with the show ending. It's as weird if they gave caillou hair," read a third tweet, referring to another PBS Kids character.
It is strange to see Arthur with hair, for sure. But maybe that's the point: to show that he really is all grown up.
'Arthur' spent 25 years on the air before its conclusion
News of the show ending came over the summer of 2021. Series developer Kathy Waugh made the announcement on the Finding D.W. podcast, hosted by Jason Szwimer.
"Arthur is no longer in production," Waugh stated. "We had our wrap party two years ago. I think [PBS] made a mistake, and I think Arthur should come back, and I know I'm not alone in thinking they made a mistake. I don't know if it was a ratings issue or if it felt like it needed to be retired. To me, it felt evergreen, like it was never going to end, but it did end; we finished the last episode, season 25 two years ago."
Executive Carol Greenwald later confirmed the cancelation in a statement to IGN, sharing that, "in the winter of 2022, the 25th and final season of Arthur will debut." The finale is available now on the PBS Kids YouTube channel.
But more content is on the way
Although the show has come to an end, there's more in store for Arthur fans, including a podcast, digital games, and video shorts.
"For more than 25 years, Arthur and his friends have kept viewers learning and growing through their true-to-life experiences," PBS Kids Senior Vice President and General Manager Sara DeWitt said in a statement. "We can't wait to debut these episodes and introduce new Arthur content that will give fans more ways to engage with their favorite aardvark." 
Greenwald also shared a statement expressing excitement for "sharing the stories and experiences of Arthur and his Elwood City community to the media platforms where the next generation of kids and families will connect with them for years to come."
RELATED: 'Arthur': Phillip Seymour Hoffman, Mr. Rogers, & Other Celebrities Who Guest Starred on the Show