'Arthur' PBS Finale: Marc Brown Reveals How Fred Rogers Influenced His Storytelling
Children's book and series creator Marc Brown revealed how Fred Rogers from 'Mister Rogers Neighborhood' had a lasting impact on how he told Arthur's stories through the years.
As beloved PBS children's series Arthur comes to an end, author Marc Brown looks back on one of the biggest influences on his storytelling – Fred Rogers from groundbreaking children's series Mister Rogers Neighborhood.
Rogers was a trailblazer in childrens' programming in the 1960s. He also had a profound impact on how Brown handled storylines on Arthur in both the PBS series and in the books. Brown appreciated how Rogers always respected his viewers, who were children. And he tried to infuse that same regard for his readers and viewers.
Marc Brown's connection to Fred Rogers
Brown recalled one of the most important pieces of advice Rogers gave him. In an interview with the Vineyard Gazette, Brown recounted how Rogers asked him about his grandmother. Brown's grandmother, Thora saved his drawings and stashed away money for his college education. Rogers said Grandma Thora was the person who truly believed in him.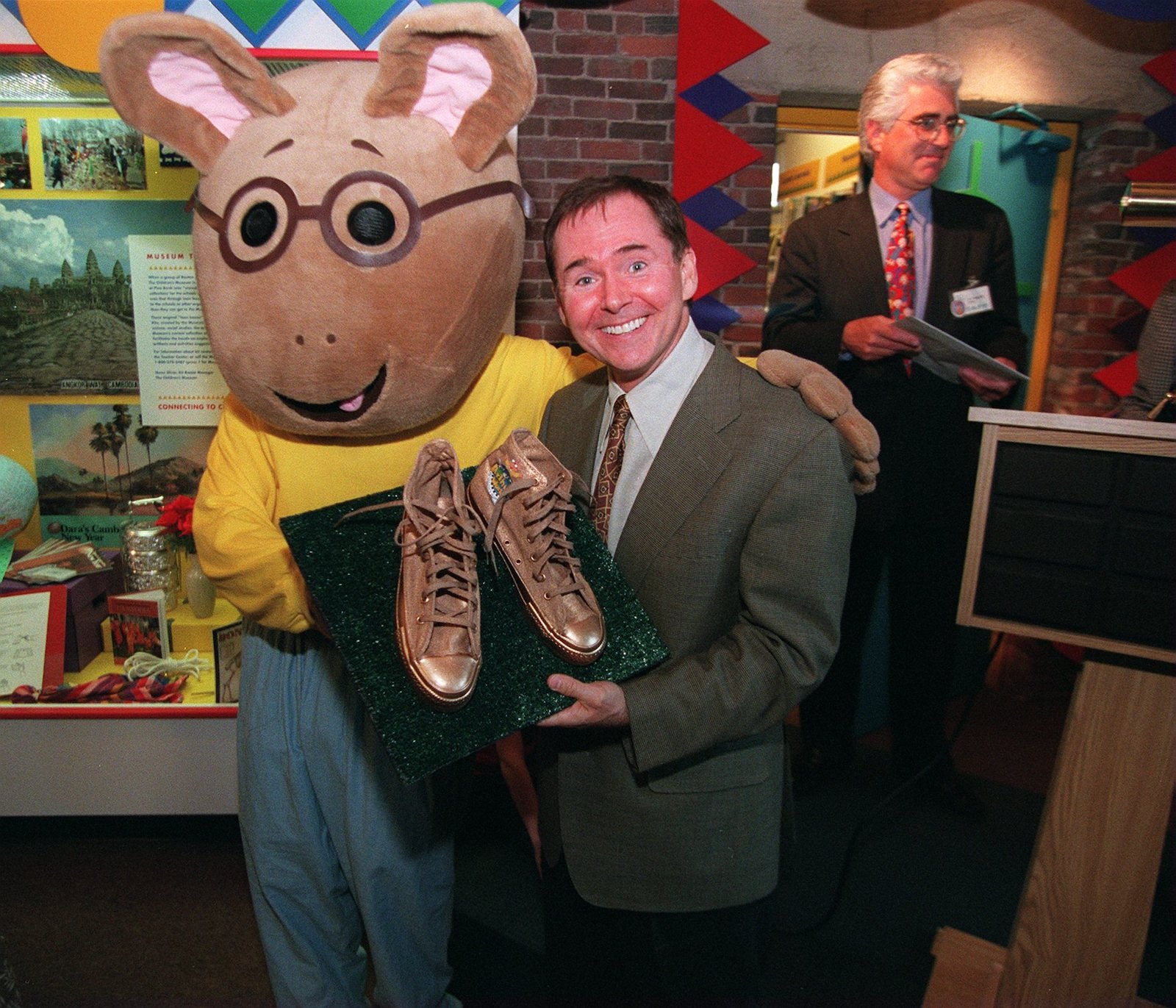 "It was like somebody reached into my soul," Brown reflected. "[Mr. Rogers said] 'You know Marc, every child needs just one person in their life to believe in them to make it in the world.'"
Brown took that remark to heart, infusing the inspirational comment into many of the stories he told through Arthur's endless 3rd-grade life on PBS. "Third-grade was special for me, just as it is for Arthur," he added.
'Arthur' handled tough topics like Fred Rogers
Rogers didn't shy away from covering tough topics in his show and did so without talking down to his audience. Brown always strived to deliver his stories in the same manner. "The space that happens between the television screen and the child, [Mr. Rogers] used to call that sacred, and I think that's a good way to think of it," Brown said. "It's about that responsibility that we have to deliver the best we can for kids."
He added, "Arthur has always been really good at representing the dignity of childhood."
Although the PBS series is designed for children, Brown ensured that the stories opened the communication lines for parents to engage in dialog with their children.
"You're watching something and you don't like what's happening on the screen at the moment, you can say [to your child], 'what do you think of that? I'm not sure I agree with that.' And tell your child why," he shared.
PBS says goodbye to 'Arthur' after 25 years
Even though Arthur ends 25 years on PBS, Brown said he has no plans to retire. "It's a great repository of subject matter that is not going to be outdated easily for kids or families," he said about writing more books. "Also, we want to concentrate on some new ways to reach kids."
"Authors and illustrators of children's books never retire…It's what I love to do, it's what I live to do," he said. "And as long as I can hold a pencil, a paintbrush, use the keys of my keyboard, I'm going to keep doing what I love doing."
In addition to books, Brown is currently working on a new show called Hop, designed for a pre-school audience about a frog.
Variety reports that Arthur concludes after over 240 episodes making it the longest-running animated children's series ever.