'Arthur' Concludes After 25 Years on PBS; Fans React to End of Show
It's a sad time for '90s kids and Arthur fans everywhere. After 25 years, PBS' iconic animated kid's show has finally come to an end. The final episode aired on Feb. 21, forever leaving a huge hole in our hearts. Learn why Arthur ended, how fans reacted, and how to watch the final episodes, here.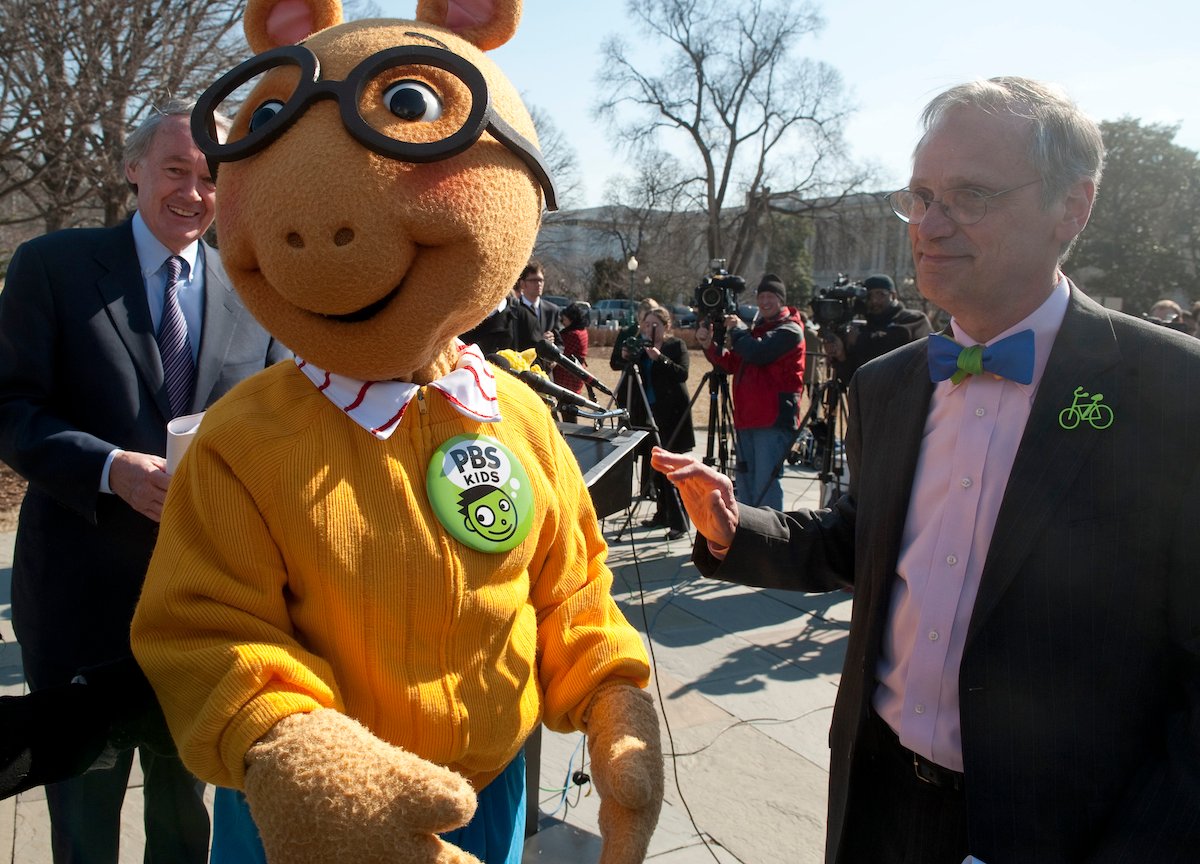 Why did 'Arthur' end?
Arthur, adapted from a book series by Marc Brown, first arrived in 1996. It was geared toward children, teaching them important life lessons through 8-year-old aardvark Arthur and his interactions with his family and friends. But it was adored by people of all ages.
It was obviously a shock, then, when it was announced that the show was ending. Series developer Kathy Waugh made the announcement over the summer of 2021, explaining that PBS made an executive decision to end the series after its 25th season.
"Arthur is no longer in production. We had our wrap party two years ago," Waugh said on the Finding D.W. podcast, hosted by Jason Szwimer.
She added: "I think [PBS] made a mistake, and I think Arthur should come back, and I know I'm not alone in thinking they made a mistake. I don't know if it was a ratings issue or if it felt like it needed to be retired. To me, it felt evergreen, like it was never going to end, but it did end; we finished the last episode, season 25 two years ago."
Showbiz Cheat Sheet reached out to PBS for additional comment on the cancelation of Arthur but did not immediately hear back. But the cancelation was later confirmed by executive Carol Greenwald in a statement to IGN.
The final episodes of 'Arthur' arrived in February
Arthur aired its final episode on Feb. 21, after making history as the longest-running kids animated series ever. The episode, titled "Blabbermouth," had a time skip to adult versions of the characters and had fans everywhere ugly-crying as they said goodbye to the beloved series so many grew up watching.
"THE ARTHUR ENDING?? i can't cope," read one tweet.
"It feels so surreal man," another person tweeted. "I remember as a kid doing extra chores around the house one day b/c an episode made me empathize with the work my folks did taking care of me. And here I am now, around Arthur's age, drawing just like him. Thank you, Arthur, for growing up with me."
"Not me watching Arthur on a Tuesday afternoon, quietly sobbing," a third tweet said.
If you haven't already, the episode is available to watch now on PBS Kids' YouTube channel.
The future of 'Arthur' after the show's cancelation
Although the Arthur show is over, there's still plenty of related content to come. Fans of the series will continue to "learn to work and play" through a podcast, digital games, and video shorts.
"For more than 25 years, Arthur and his friends have kept viewers learning and growing through their true-to-life experiences," PBS Kids Senior Vice President and General Manager Sara DeWitt said in a statement. "We can't wait to debut these episodes and introduce new Arthur content that will give fans more ways to engage with their favorite aardvark."
Greenwald also gave a statement looking forward to "sharing the stories and experiences of Arthur and his Elwood City community to the media platforms where the next generation of kids and families will connect with them for years to come."
RELATED: 'Arthur': Phillip Seymour Hoffman, Mr. Rogers, & Other Celebrities Who Guest Starred on the Show