How an Artist Reacted When He Inspired Katy Perry's 'California Gurls' Music Video
An artist who was inspired by advertising culture influenced the candy-coated music video for Katy Perry's hit single "California Gurls."
"California Gurls" is one of Katy Perry's most famous music videos. Perry drew inspiration from a renowned artist to create the video's candy-coated visuals. During an interview, the artist revealed how he felt about Perry.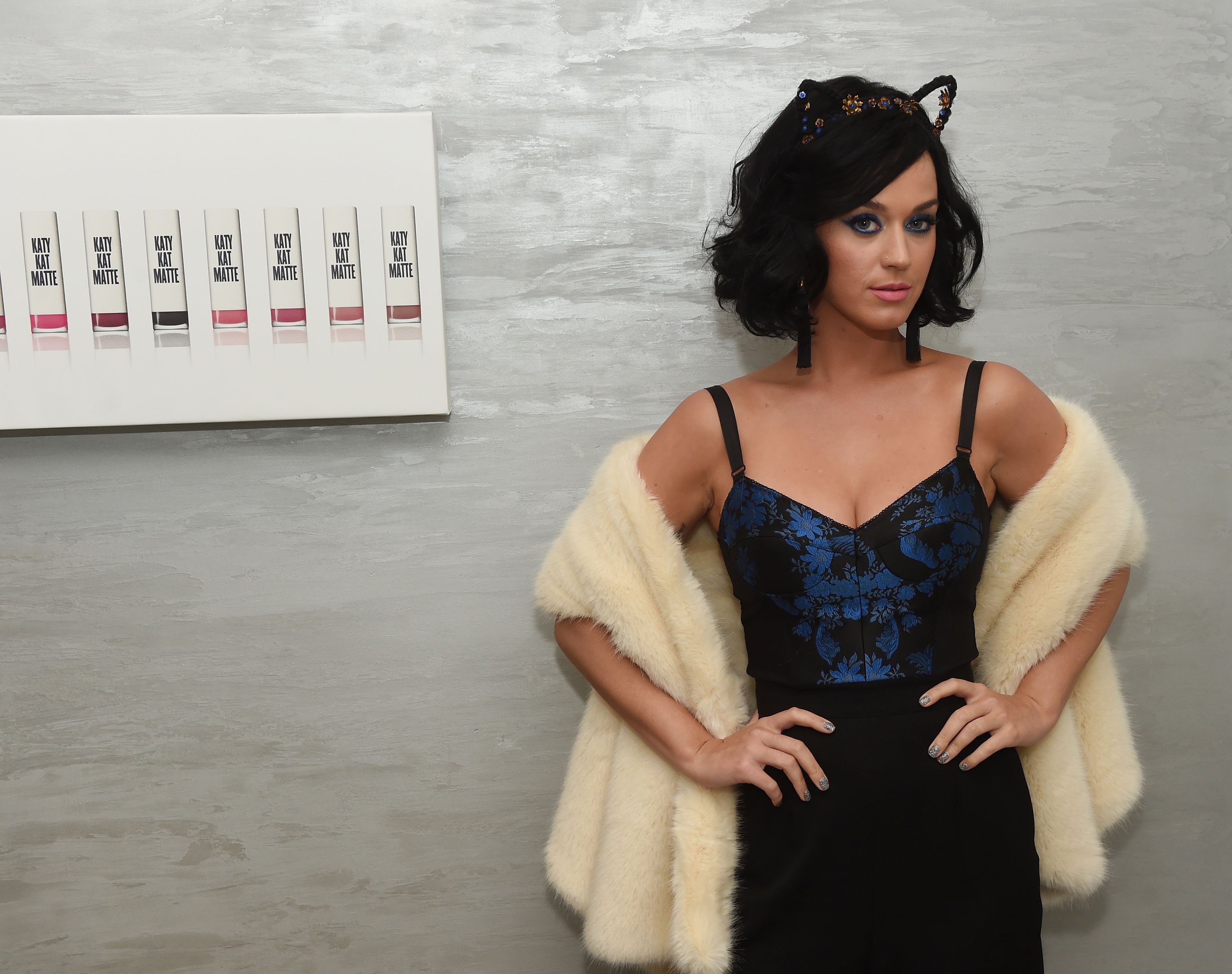 An artist figured out he was communicating with Katy Perry under a different name
Will Cotton is an artist who creates images of women surrounded by candy. According to a 2010 article from Interview magazine, Cotton received an e-mail from someone who called themself "Katheryn Hudson" who wanted to buy some of his work. Cotton asked "Katheryn Hudson" if she was actually Perry, as "Katheryn Hudson" is Perry's birth name. 
Cotton correctly assumed the "I Kissed a Girl" singer had e-mailed him. This led to Perry posing for one of his paintings, Cotton Candy Katy. The painting served as the cover for Perry's album Teenage Dream. According to a 2010 video posted on Perry's YouTube channel, Cotton's work inspired the "California Gurls" video and he served as the video's artistic director.
Will Cotton said working with Katy Perry on 'Teenage Dream' and 'California Gurls' changed his life
In 2011, Cotton told The Daily Beast why he painted Perry. "The reason I chose Katy and nobody else — I had torn pictures of her out of magazines, because she was just the kind of character that I wanted to paint," he explained. "She's very over-the-top, she's very sugary, saccharine. As sweet as can be. By painting the [Teenage Dream] cover and working on ['California Gurls' video], it disseminated this imagery in a way that the art world just never can. It's a totally different scale."
Cotton discussed the impact working with Perry had on his career. "Back when I was making pop iconography and looking at these pop icons, that was me looking at advertising culture and being influenced by it," he said. "And now, I can get an email from a 12-year-old girl in Brazil who knows my imagery because of the Katy Perry album cover and video."
In the aforementioned Interview magazine article, Cotton said he appreciated Perry reaching out to him. "There are so many instances where an artist is quoted without actually being part of it — advertising, videos — and I thought it was great they actually wanted me to be there," he opined.
The way fans from the United States and the United Kingdom reacted to 'California Gurls'
"California Gurls" became a massive hit. For six weeks, the song was No. 1 on the Billboard Hot 100. "California Gurls" stayed on the chart for 27 weeks in total. The song's parent album, Teenage Dream, was a hit as well. It was No. 1 for one of its 265 weeks on the Billboard 200.
"California Gurls" was popular in the United Kingdom as well. According to The Official Charts Company, the song was No. 1 for a pair of weeks. It was on the chart for 35 weeks altogether. Meanwhile, Teenage Dream was No. 1 for one of its 218 weeks on the chart.
"California Gurls" has an iconic video — and it wouldn't be the same without Cotton.