A$AP Rocky Once Shared His Favorite Rihanna Red Carpet Look
A$AP Rocky's favorite red carpet look of Rihanna's caught the 'Love on the Brain' singer by surprise. The rapper also reminisced about his first-ever red carpet.
TL;DR:
A$AP Rocky's surprising favorite look of Rihanna's
The rapper reminisces on his first red carpet
A look back at Rocky and Rihanna's relationship timeline
Before A$AP Rocky and Rihanna made their romance official, they started out as friends. From there, a deep love and admiration for each other grew. In a 2020 interview the artists did for GQ (that shows off their off-the-charts chemistry), A$AP Rocky was asked about his favorite look of Rihanna's. His answer surprised the "Disturbia" singer.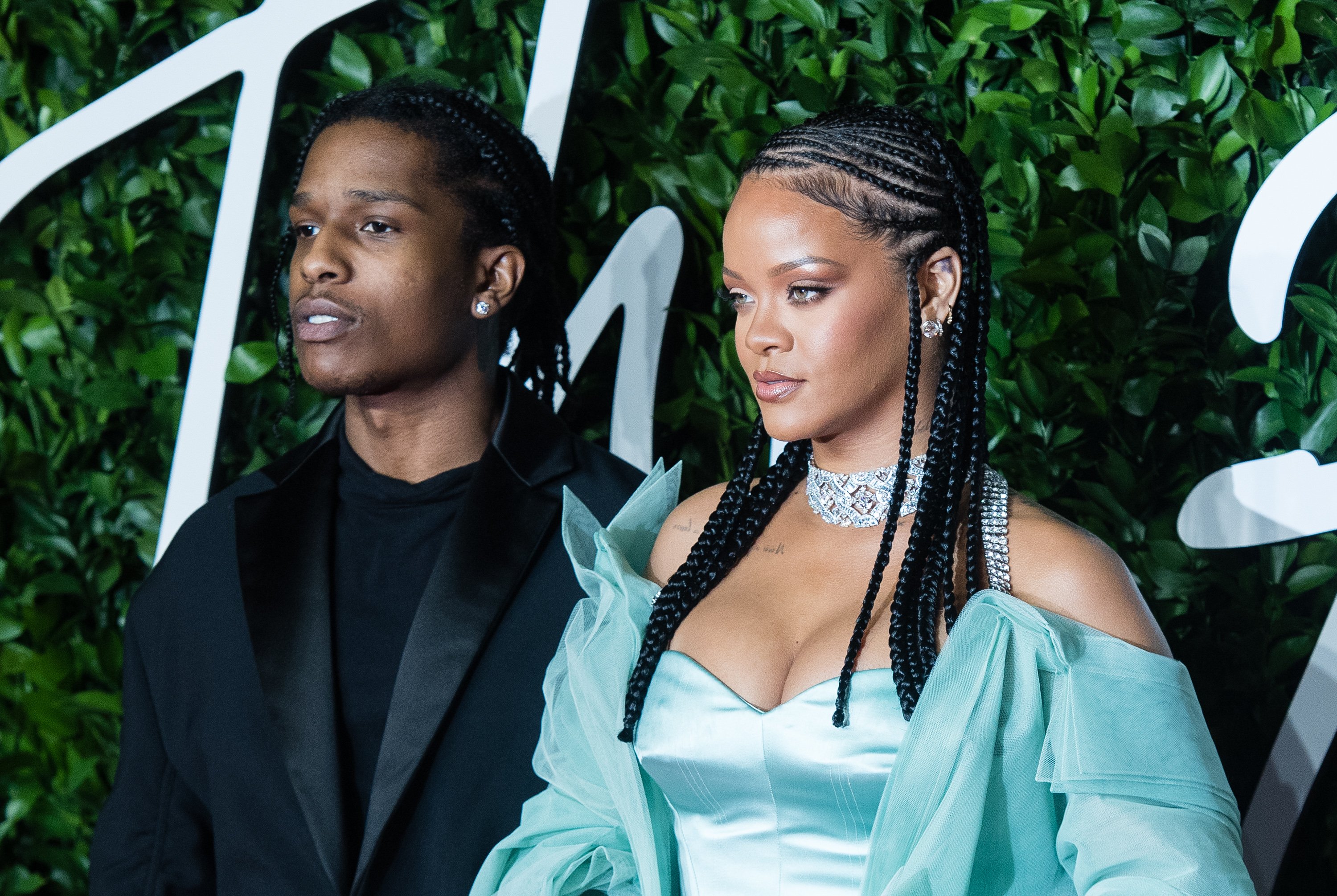 A$AP Rocky's favorite Rihanna look
When Rocky was asked which of Rihanna's red carpet looks was his favorite, he didn't need to think about his answer.
"I ain't gonna lie, my favorite outfit of you, the red carpet at the British Fashion Awards earlier this year," he said without hesitation. "… I ain't gonna lie, I like that a little."
Rihanna was surprised to hear Rocky's answer.
"Really?" she asked. "Like ever? Of all my red carpets or videos?"
"That's mine," he replied. "That's one of my favorite looks. You ain't like that one?"
Rihanna loves her British Fashion Awards look, but she was "shocked that that's what you'd say."
"It was fire," said Rocky.
A$AP Rocky's first red carpet
In the same video, A$AP Rocky spoke about his first-ever red carpet ensemble. At first, he thought his first red carpet was for MTV. "That's a big deal," said Rihanna. But he soon remembered that it wasn't MTV that was his first.
"No, no, no, it was BET," he recalled. "It was the BET awards. It wasn't — see, I confused it. It was a month before with BET. The first red carpet."
While it might have slipped the rapper's mind where his first red carpet took place, he perfectly remembered what he was wearing.
"I know what I had on, I could tell you what I had on," he said. "… I had like black on black. Yeah, so I had right there, the Hermés belt on. I had the rap symbol. And then I had the black hat on."
"Stop trying to make it sound dope," Rihanna teased. "This is you?"
"You know it," said Rocky. "Look at that handsome fella. Yeah, that's me. Check me out."
A$AP Rocky and Rihanna's relationship timeline
Rocky and Rihanna have been in each other's lives for years. But it wasn't until 2021 that it became known the artists were romantically involved.
"They are crazy about each other," a source told People in Aug. 2021. They went on to say the couple is in it "for the long term."
Then, in Jan. 2022, Rihanna and Rocky revealed to the world that they're expecting with an iconic street-style maternity shoot. In March, they had a "very intimate" rave-themed baby shower.
"They flew out some family and friends from Barbados," a source told Entertainment Tonight. "Rihanna has a great sense of humor and loves to have fun."
After A$AP Rocky's arrest on April 20, the pair has been seen together as per usual, going out to dinner and Rihanna supporting her partner at his performance for the 2022 Smoker's Club Fest at Glen Helen Amphitheater in California on April 30.