Ashley Judd Opened up About Naomi Judd's Cause of Death: 'My Mother Is Entitled to Her Dignity'
Actor Ashley Judd shared some details with fans about country star Naomi Judd's death and how mental illness was part of the cause. And while the famous Judd sisters decided to share a few details of that traumatic day with fans, Ashley also wanted to emphasize that their mother is still "entitled to her dignity and her privacy" in death.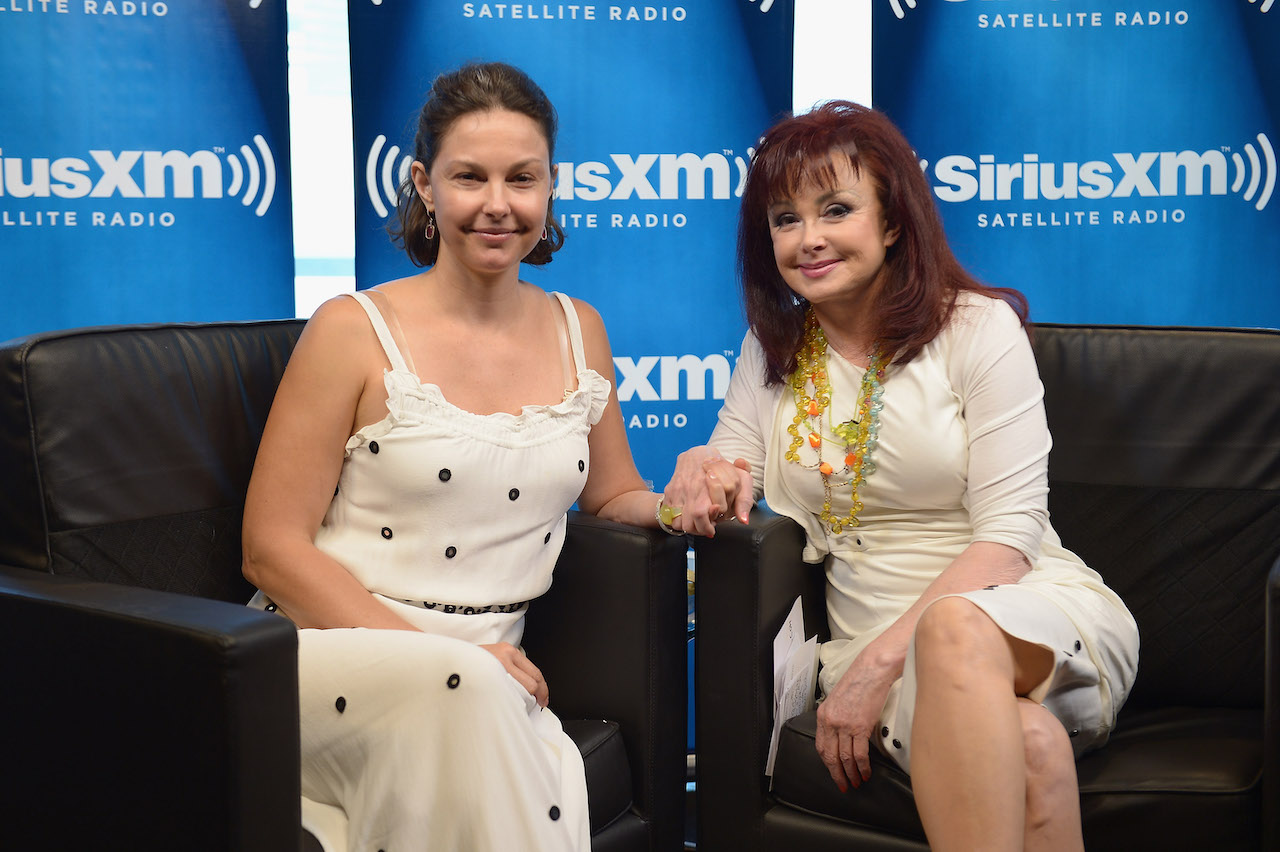 Naomi Judd died while Ashley Judd visited her
Though sources reported soon after her death that Naomi Judd died by suicide on April 30, 2022, that was confirmed by the family with Ashley Judd's interview on Good Morning America.
Naomi and her daughter Wynonna Judd — The Judds — were preparing for induction into the Country Music Hall of Fame. "It was a mixed day," Ashley explained. "I visit with my mom and pop [stepfather Larry Strickland] every day when I'm home in Tennessee, so I was at the house visiting …"
"Mom said to me, 'Will you stay with me?' and I said, 'Of course, I will,'" Ashley recalled. "… I went upstairs to let her know that her good friend was there, and I discovered her."
She shared that finding her mother left her with "both grief and trauma" and sent her into a state of "high functioning shock."
The sisters announced Naomi's death was caused by "the disease of mental illness."
They appeared at the Country Music Hall of Fame induction ceremony for The Judds the day after the tragedy.
Ashley Judd: Naomi Judd's cause of death was mental illness and the lies the disease told her
Ashley Judd described some details of her mother's death. But she emphasized on GMA, "When we're talking about mental illness, it's very important to be clear and to make the distinction between our loved one and the disease. It's very real, and it lies, it's savage."
She said that Naomi Judd's mental illness fatally deceived her. "Our mother couldn't hang on until she was inducted into the Hall of Fame by her peers," she explained. "That is the level of catastrophe of what was going on inside of her, because … the lie the disease told her was so convincing."
The Judd sisters decided to be candid with fans about their mother's cause of death. But they want them to respect her. "My mother is entitled to her dignity and her privacy," Ashley stated.
Ashley Judd wants fans to reach out for help when they need it
Ashley Judd set up an altar for gathering and mourning in the wake of Naomi Judd's death. But she takes caution in sharing this story so soon.
"We're aware that although grieving the loss of a wife and a mother, we are, in an uncanny way, a public family," she explained on GMA. "So that's really the impetus for this timing. Otherwise, it's obviously way too soon. So that's important for us to say up front."
"… I [am] very careful when we talk about this today that for anyone who is having those ideas or those impulses, you know, to talk to someone, to share, to be open, to be vulnerable," she concluded.
How to get help: In the U.S., call the National Suicide Prevention Lifeline at 1-800-273-8255. Or text HOME to 741-741 to speak with a trained crisis counselor at the free Crisis Text Line.
How to get help: To connect with mental health resources near you, visit the National Alliance on Mental Illness (NAMI) website.
RELATED: Naomi Judd's Death Mourned by Country Greats Like Crystal Gayle, The Oak Ridge Boys, and More