Ashley Judd and Sister Wynonna Judd 'Come From the Same Wound'
Actor and activist Ashley Judd has been open about growing up in a famous family. And she revealed the moment she realized she and her sister, country music icon Wynonna Judd, endured some of the same things despite their differences. Read on to find out who showed her that she came from the "same wound" as her iconic sibling.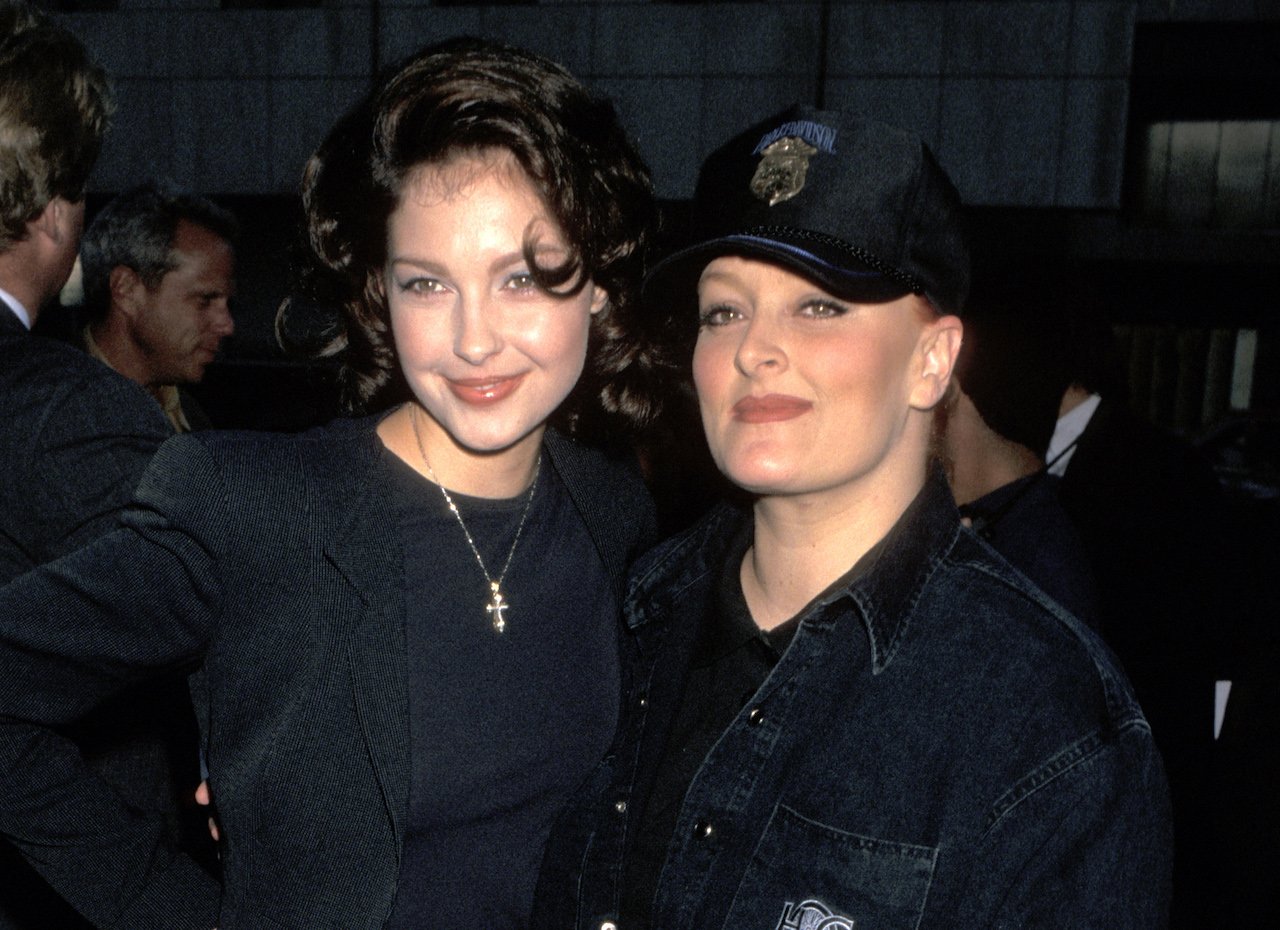 Ashley Judd had a realization about herself while her sister Wynonna Judd was in therapy
In an interview with Glamour, Judd explained how visiting Wynonna at a treatment center put her on a path toward recovery. And it happened to her unexpectedly.
"… One of the things families are asked to do is allow the person in treatment to talk about their perception of their lives without interruption," Judd explained. "I found I was having traumatic responses to what I was hearing: I would get light-headed and almost pass out. And what I realized is that I wanted this opportunity for myself."
She confessed her childhood was "complete and total chaos" because her mother, Naomi Judd, toured with Wynonna as The Judds. She explained, "I lived alternately with my mother, father, and grandmother and went to 13 schools in 12 years."
"Everything was in such a state of disarray and dysfunction that I became a hypervigilant child, doing the best I could to raise myself under extraordinarily unpredictable and unsafe circumstances," she went on.
Ashley Judd said counselors said she and her sister Wynonna Judd 'come from the same wound'
Judd didn't talk to anyone about herself while she was visiting Wynonna, but said "the counselors must have noticed what [she] was going through."
The Ivy League star shared with Glamour, "When they approached me about treatment they said, 'No one ever does an intervention on people like you. You look too good; you're too smart and together. But you [and Wynonna] come from the same family — so you come from the same wound.'"
"No one had ever validated my pain before," Judd offered. "It was so profound."
Ashley Judd said she strived to be 'perfect' because Wynonna Judd was the 'messed up' sister
As Judd explained, her perception of her role in the family was to be the "perfect" child. And big sister Wynonna was "the messed-up one."
"So I stayed out of trouble, making sure not to be a bother or a burden or to have needs, and that was damaging," she said. "A wonderful pastor I know once told me, 'Perfectionism is the highest order of self-abuse.' So now I try to remind myself that if I engage in perfectionism, I am abusing myself. Period."
In the end, Judd shared the most profound lesson she learned in therapy. She said, "… In order to stay healthy, I have to feel all my feelings instead of numbing myself to them — and actually, when I allow myself to do that, they pass more quickly."
How to get help: To connect with mental health resources near you, visit the National Alliance on Mental Illness (NAMI) website.
RELATED: Naomi Judd Praised Her Daughters Wynonna and Ashley Judd as 'Very Passionate Girls' Like Her