Ashley Tisdale Defends Buying 400 Books for Her Architectural Digest Tour After Shocking Fans With Her Honesty
Recently, Ashley Tisdale shocked fans when she revealed that she sent her husband out to buy hundreds of books in advance of a home tour.
Ashley Tisdale is an actor and singer who rose to fame in the High School Musical film series. As a teen idol in the early 2000s, Tisdale dealt with the pressures of fame at an early age but was able to emerge from child stardom as a balanced, successful individual.
Still, Tisdale isn't immune to scandals from time to time. Recently, Tisdale shocked fans when she revealed that she sent her husband out to buy hundreds of books in advance of a home tour. Not only did Tisdale address the issue in the days that followed, but she also defended her actions, pointing out that buying books for show is something that interior design professionals do "all the time."
Ashley Tisdale admitted to buying 400 books for her home for a home tour
In a recent home tour for Architectural Digest, Tisdale opened up about how she curates the perfect space for her family. An interior design enthusiast, Tisdale showed off a few of her favorite areas in her home—including her living room, which is accented by several bookshelves filled with books from top to bottom.
In a video interview accompanying the tour, Tisdale revealed, "These bookshelves, I have to be honest, actually did not have books in them a couple days ago. I had my husband go to the bookstore and I was like, 'You need to get 400 books.'"
Tisdale's admission didn't go over so well with some critics online. "I… am speechless," one Twitter user wrote, sharing a screengrab of the moment in Tisdale's interview when she admits to buying the hundreds of books for decoration. "Instead of reading a library of books and flexing true knowledge, people want to flex that they know nothing while having all," another critic noted. 
Ashley Tisdale isn't the only person buying extra books to create a curated look
Tisdale must have heard about the backlash, for she quickly jumped online to defend herself. "Let's clear this up. There are some of my books from over the years in there but yea 36 shelves that hold 22 books I did not have and any interior designer would have done the same," Tisdale wrote on Twitter, in response to a critical comment. "They do it all the time, I was just honest about it."
Tisdale's comment isn't wrong. A December 2020 article from Politico reports that in the wake of the COVID-19 pandemic, with many remote workers taking Zoom calls from home, the popularity of full bookshelves skyrocketed. People who wanted to appear more studious would shell out big bucks for deliveries of books to adorn their bookshelves—leading to companies like Books by the Foot, a service that provides books just for "staging" purposes. These days, with many sticking to at-home work, it seems likely that businesses like these will continue to grow in popularity. 
Ashley Tisdale recently launched an interior design business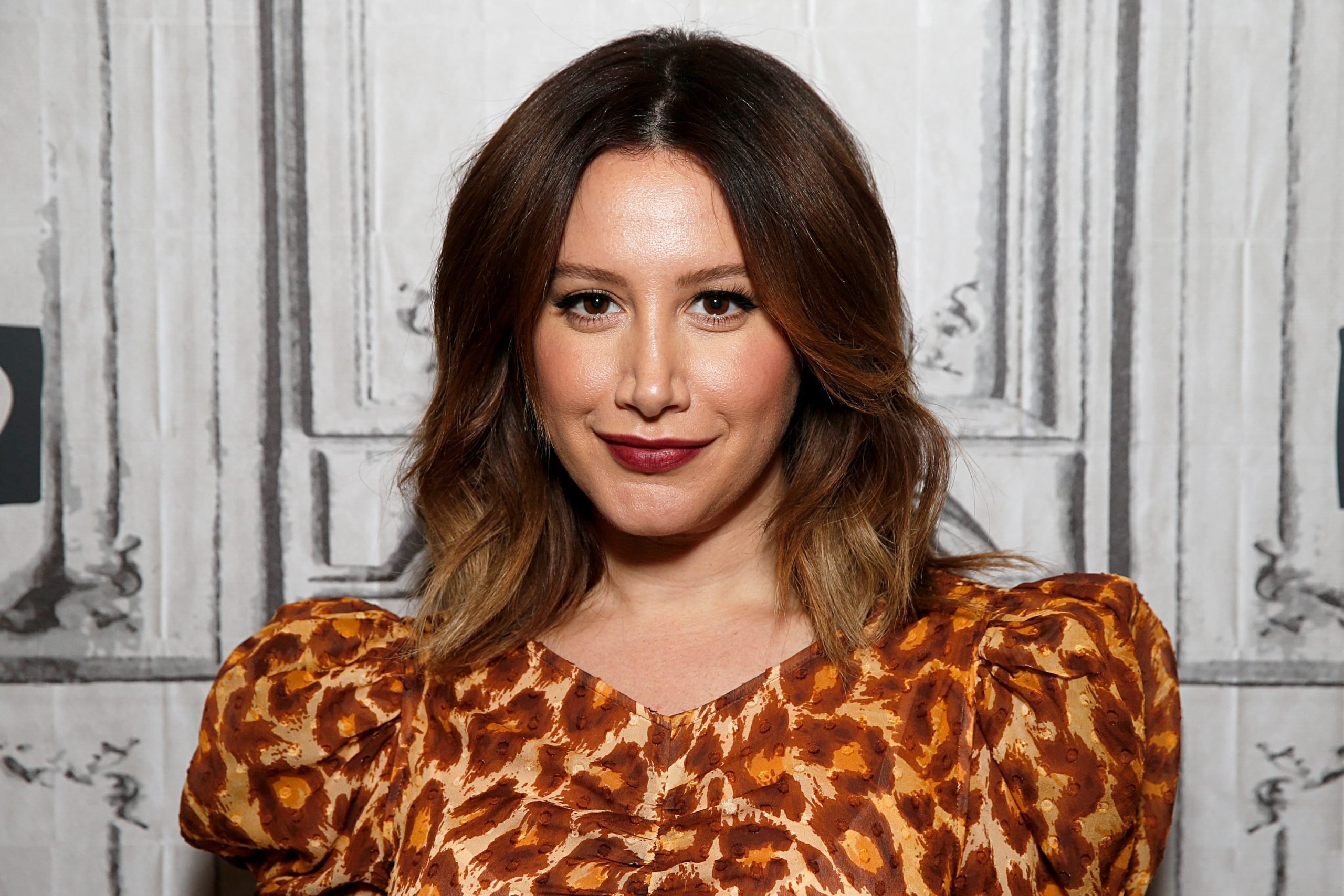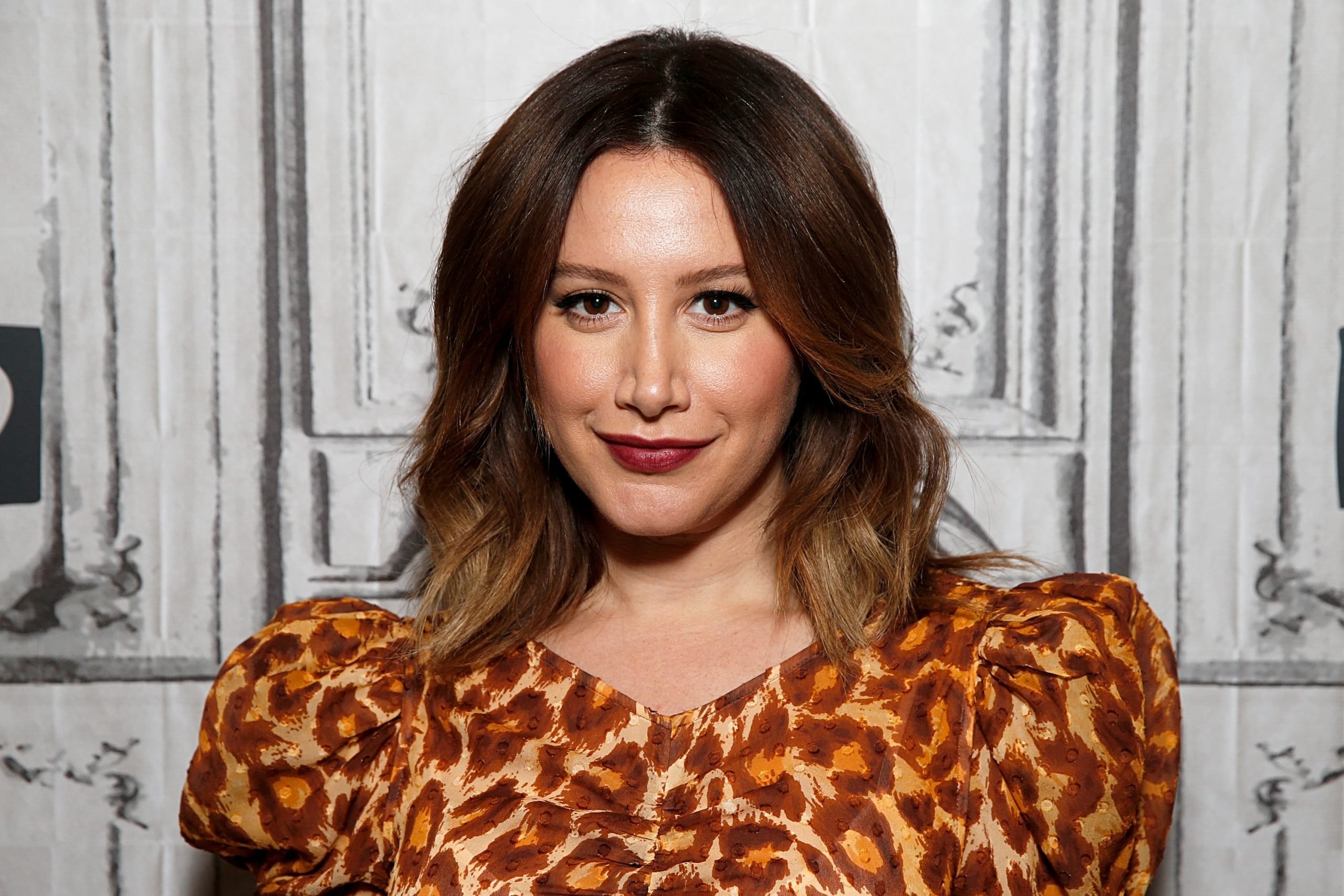 Tisdale might get help from her husband to accent her bookshelves, but she does have a deep passion for interior design. In early 2021, Tisdale launched an interior design company called Frenshe Interiors. Tisdale works closely with her father, renovating and updating spaces that belong to her family and friends. Tisdale revealed to Architectural Digest that the goal of Frenshe Interiors is to "have fun," noting that for now, the company isn't going to be her full-time job.
Tisdale is still a busy working actor, and in recent years, she has appeared in TV shows such as The Masked Dancer. In her off time, Tisdale likes to spend time with her husband, the composer and singer Christopher French, and their daughter, who was born in March 2021.