Ashton Kutcher Admits He Spent Years Feeling Bad About His Twin Brother's Disability
Ashton Kutcher is an acclaimed actor turned venture capitalist. He has been in the headlines many times during the course of his career, beginning with his controversial marriage to Demi Moore.
These days, Kutcher still acts in projects that mean a lot to him, but he spends the majority of his time raising his children with his wife, Mila Kunis, and working on his various business ventures.
Still, fans love learning what they can about Kutcher, and about his twin brother, who has managed to do good in his own way.
How did Ashton Kutcher become famous?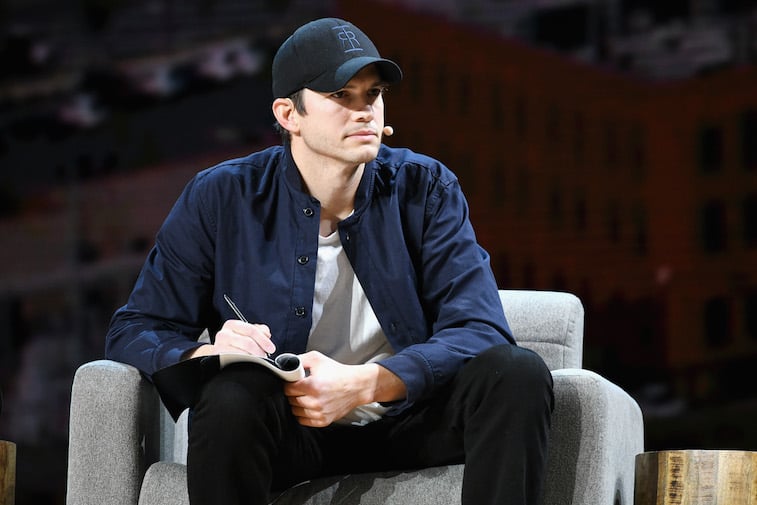 Ashton Kutcher was born in 1978 in Cedar Rapids, Iowa. Kutcher developed an interest in acting early and got involved in community plays. However, his plans experienced a hiccup when he was allegedly tried to burglarize his high school and was given a deferred judgment.
Although Kutcher was able to recover from the scandal and work toward becoming a good citizen, he was ostracized by the local community and it took him a while to regain his reputation.
While in college, Kutcher was discovered by a talent scout and embarked on a career in modeling. He was enjoying a successful career in modeling when he rediscovered his love of acting.
He got his first big break in the popular TV series That '70s Show, where he played Michael Kelso. He appeared on the show from 1998 until 2006. By the time the show ended, Kutcher was a huge star, and went on to appear in movies like The Guardian, What Happens in Vegas, Valentine's Day, and Jobs.
Over the past few years, Kutcher has stepped back from his acting career to focus mainly on investments and business ventures, although he still acts from time to time, including in the Netflix original series The Ranch.
Ashton Kutcher has a twin brother
Ashton Kutcher has two siblings — an older sister named Tausha and a twin brother named Michael.
From birth, Michael Kutcher has suffered with various health problems, and was diagnosed with cerebral palsy. He also underwent a heart transplant when he was very young, which affected Ashton Kutcher as well — especially because the two were so close and spent so much time together.
As Kutcher later discussed, "I was born a twin and from the moment I came into this world I had to share it with someone. I shared every birthday, every Christmas, I shared my bedroom, I shared my clothes, I shared everything I had in this world and I didn't know that there was another way because I always had my brother with me."
How does Ashton Kutcher feel about his brother?
Michael Kutcher has managed to have a successful path in life despite his disabilities. He is the founder of an organization called Reaching for the Stars, which focuses on helping children who suffer from cerebral palsy and heart conditions. He also works as a motivational speaker, sharing the story of his struggle to help give hope to others.
In spite of Michael Kutcher's happy life now, there was a time when Ashton Kutcher worried obsessively about his brother.
As he revealed in a recent speech, "I spent years and years feeling bad about it, our inequalities. He also taught me that he had gifts that I didn't have. Extraordinary gifts that I didn't have, and that every time I felt sorry for him in life, I made him less. He taught me that and he gave that to me."
Clearly, the Kutcher brothers have a bond that cannot ever be broken.