Ashton Kutcher Cheated on Demi Moore With a 21-Year-Old He Met in a Bowling Alley
Ashton Kutcher and Demi Moore were once happily married. Yet that all got destroyed once Kutcher cheated on Moore with a 21-year-old.
At one point in time, Demi Moore considered Ashton Kutcher to be her "soulmate." But as the years went on, their marriage faced many challenges and hurdles that ultimately led to their divorce. And sadly, Kutcher would cheat on Moore in a manner that was far from discreet.
He even went so far as to cheat on his then-wife with a 21-year-old that he met in a bowling alley.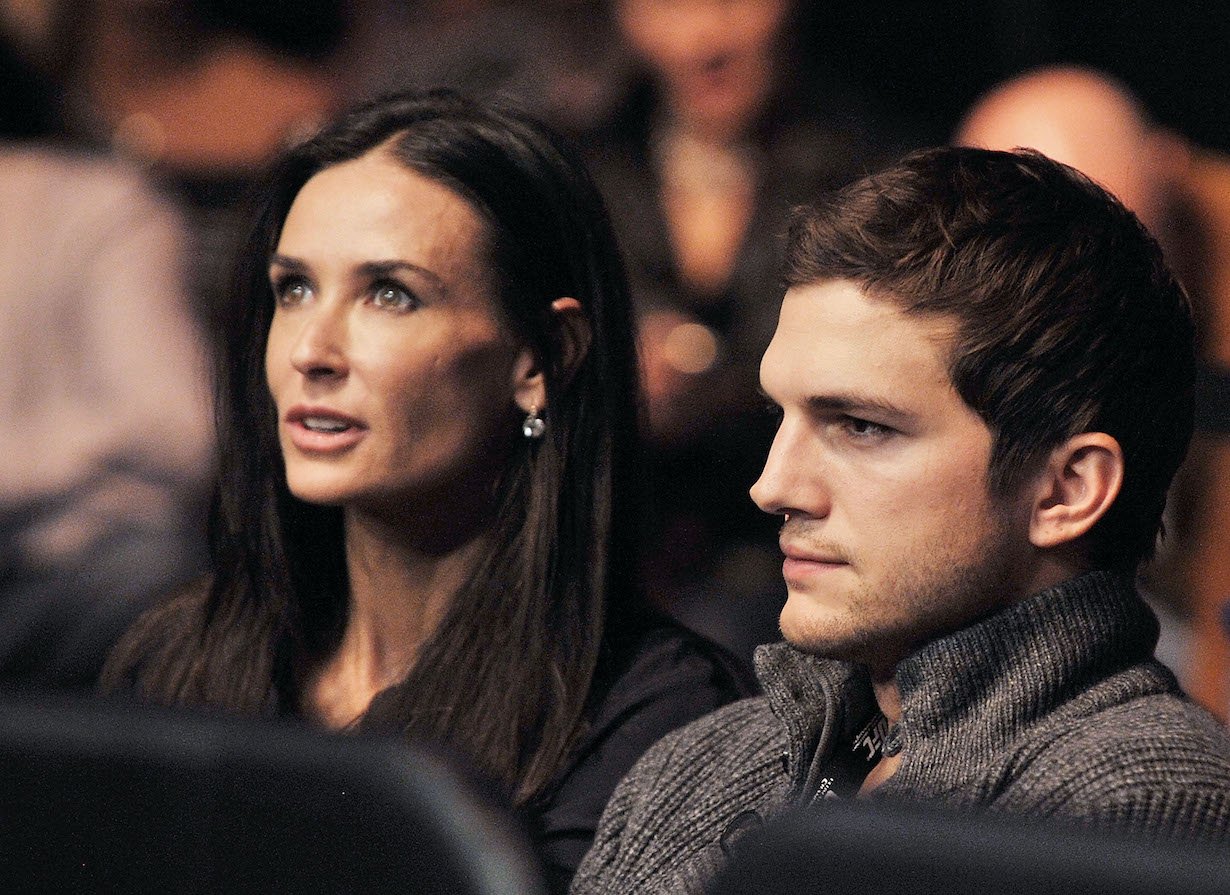 Ashton Kutcher and Demi Moore were madly in love (at the beginning)
During the honeymoon phase, Kutcher and Moore were in a fairytale romance. According to Moore's memoir, Kutcher would shower her with love during the beginning stages of their relationship. She says he would leave sticky notes around the house for her that said things like: "Don't forget, you are magical" and "I love you."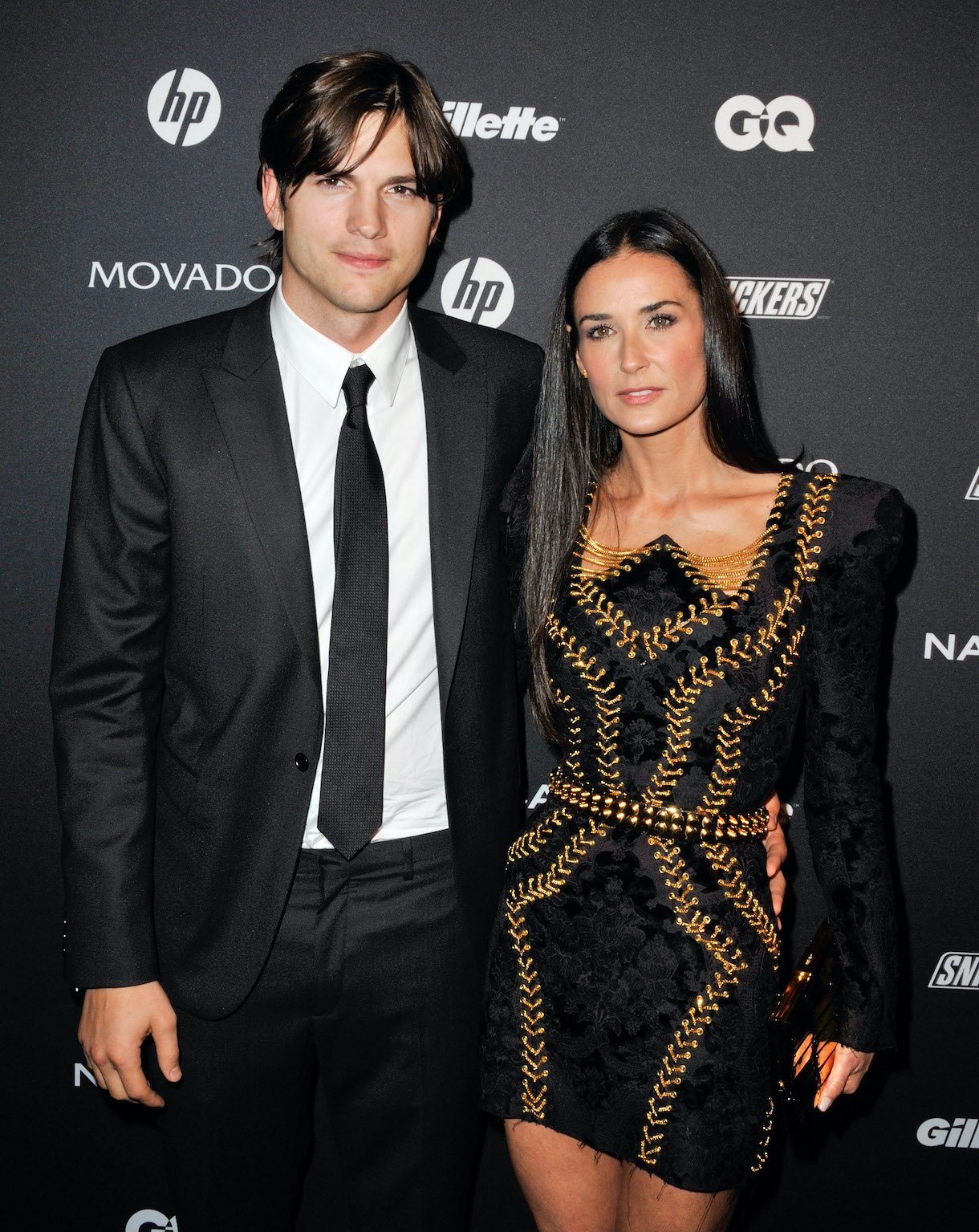 Kutcher, who is regarded as one of the most active Twitter users (and one of the first celebs to utilize the platform,) once told all of his followers to shower Moore with love notes.
Everything seemed perfect for the happy couple.
Until it wasn't.
Moore says she and Kutcher were never apart during the honeymoon phase, and it got to the point where she became co-dependent with him. Moore even admits that she was "addicted" to her ex-husband in a way that quickly became unhealthy.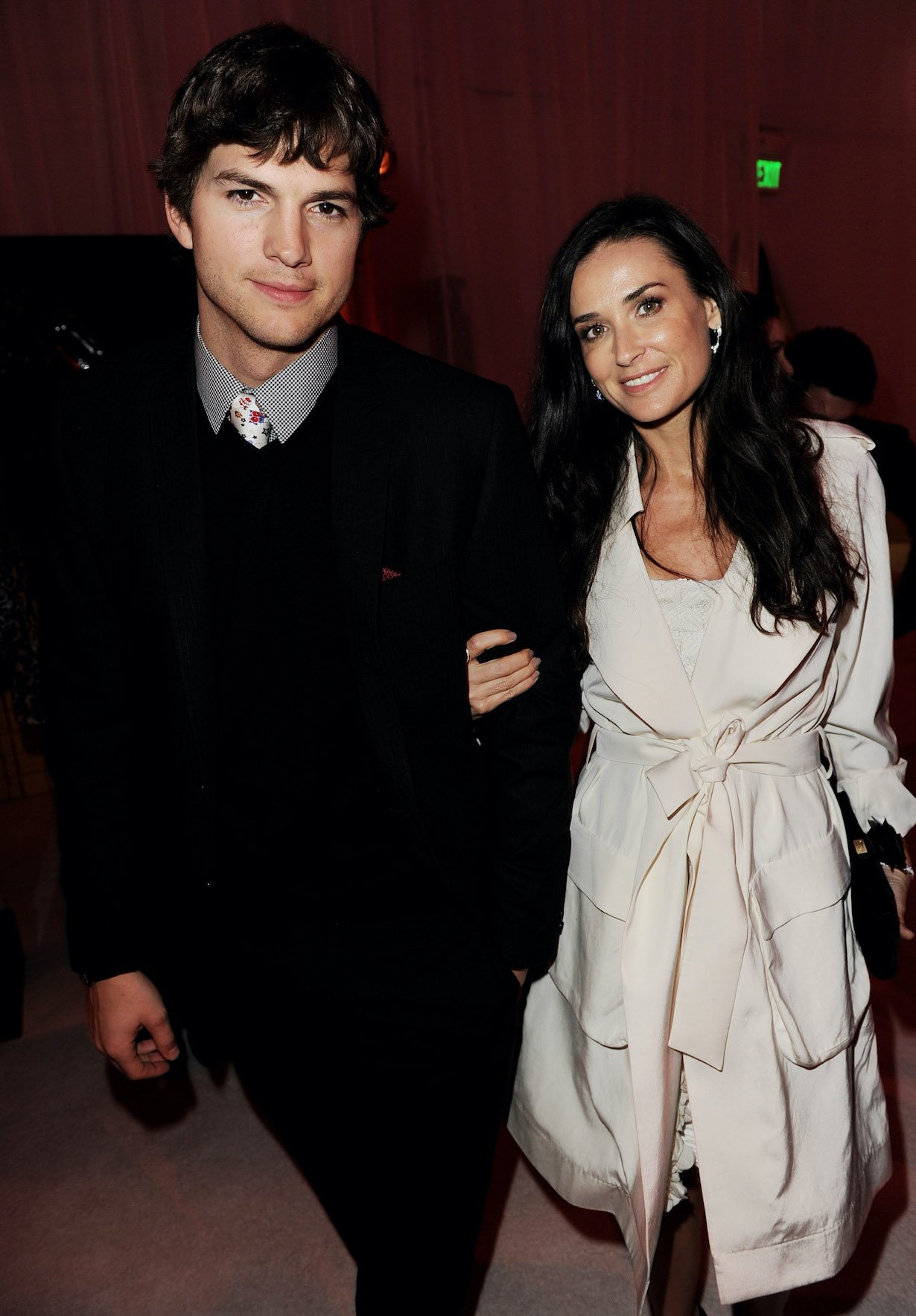 Her co-dependency (amongst other things) caused Kutcher to distance himself from his wife. He began lying about where he was and started showing up less and less. At that point, Moore would do anything to win back her husband's love.
Yet her trust was broken after Kutcher cheated on her with a 21-year-old that he met in a bowling alley.
Ashton Kutcher cheated on Demi Moore with a much younger woman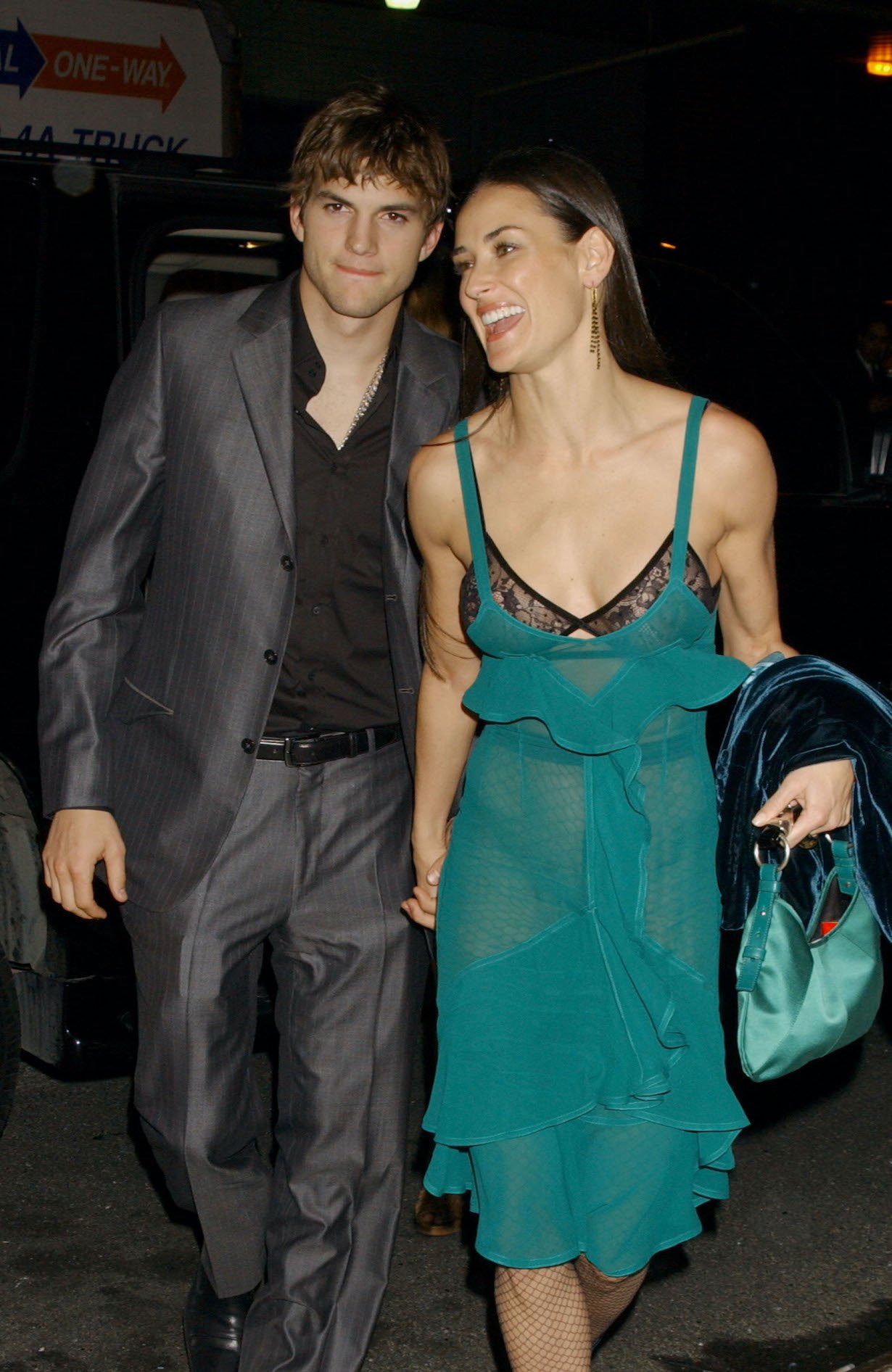 Moore describes the exchange between Kutcher and the 21-year-old in her memoir.
"I remember the night they met," she writes. "We were at a bowling alley with Rumer (her daughter,) and when he went to switch out our shoes, she gave him her number on a napkin. Or that's what he told me at the time. When we got home that night, and he showed it to me, I said, 'That is just gross. We were there with our kid!' I had a visceral response- It was revulsion. So the fact that he pursued her felt like a real 'f*ck you.'"
Not long after his extramarital affairs, news outlets would reveal to the world that Kutcher was unfaithful. Not only did this leave Moore humiliated, but it also left her heartbroken.
Demi Moore says Ashton Kutcher tried to justify his actions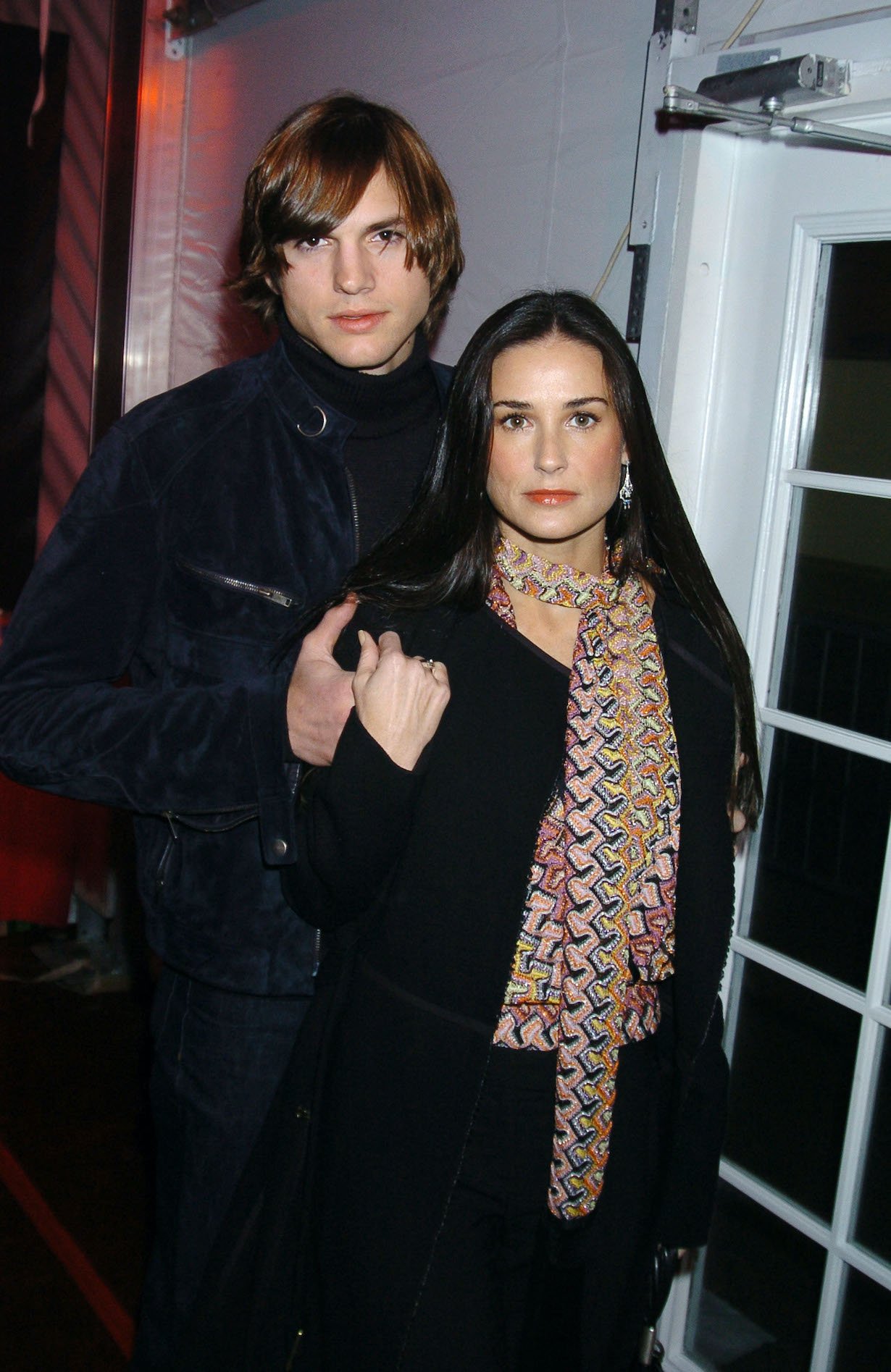 Instead of being remorseful for cheating on Moore, Kutcher tried his best to justify his affairs. Rather than begging for her forgiveness, he would come up with excuses, saying he didn't know where their marriage stood. This is mostly since they had previously added a third party to their bedroom, and it "confused" Kutcher into thinking they were allowed to sleep with other people.
"Ashton said 'that blurred the lines,'" she writes, "and to some extent, justified what he'd done. He was looking for a way to deflect blame to maintain his perception of himself as a decent family guy."