At What Age Can Prince George Wear Pants? Style Rules the Young Royal Must Always Follow
With cool vintage hand-me-downs from his father and adorable preppy outfits, Prince George has become quite the child style icon. But, there's one very obvious thing missing from his wardrobe: Long trousers. Even in the summer, England is not a particularly warm place. So, why does Prince George wear shorts? According to the royal family style rules, he's too young for pants — which makes us wonder: At what age can Prince George wear pants?
Find out when the Prince of Cambridge can start wearing long trousers, plus why he has to wear shorts in the first place, ahead.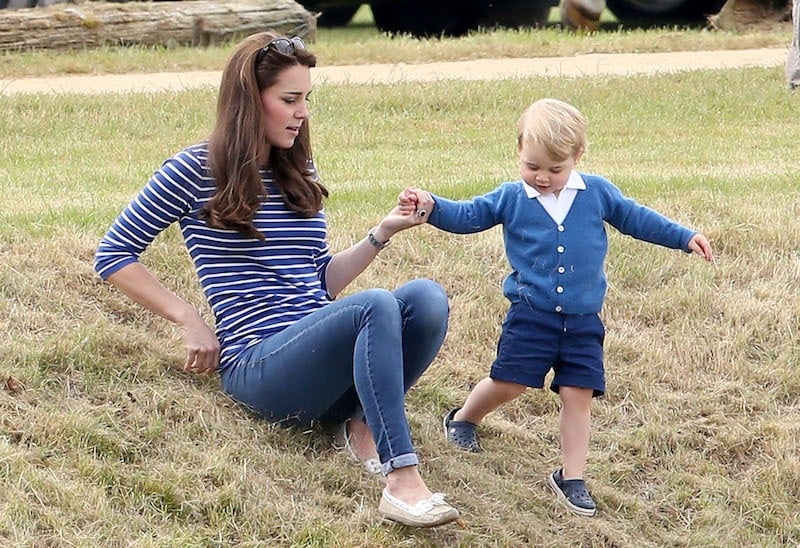 Why Prince George has to wear shorts
No matter the season, Prince George always seems to be rocking a pair of short trousers. And, regardless of the cold weather, this fashion choice is completely on purpose. According to some historians, there are a few reasons why Prince George has to wear shorts — starting with tradition, of course.
From the 16th century to the 20th century, young British boys wore dresses like their sisters until they were around two or three-years-old. At that point, they would "breech" to shorts. Albeit somewhat altered — young boys no longer wear gowns unless for a christening — the tradition still rings true in an aristocracy. "it is considered very suburban for a little boy to be in long trousers when he is just a little boy," One royal expert told People. Suburban is the very last thing the royal family wants to be viewed as, so they stick with the age-old tradition.
At what age can Prince George wear pants?
Luckily for Prince George, he won't have to wear shorts for much longer. According to the royal family tradition, the young prince will be allowed to wear pants on or around his eighth birthday. In the royal family — and other aristocratic families — wearing pants is a right of passage. Graduating to pants is viewed as a big deal to young boys and makes them feel more grown up.
Prince George's father, Prince William wasn't seen in pants until he was around eight or nine-years-old. The transition was made upon starting school as Ludgrove, a private boarding school in Wokingham, England.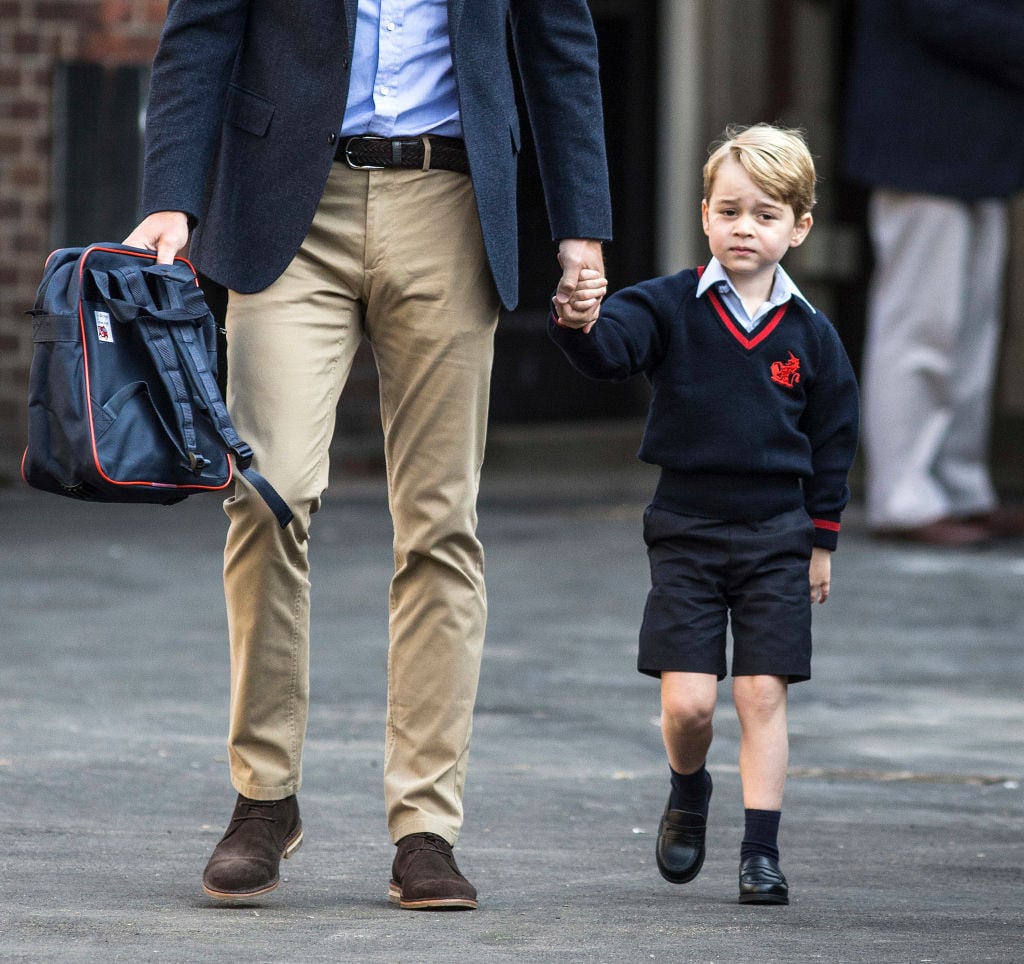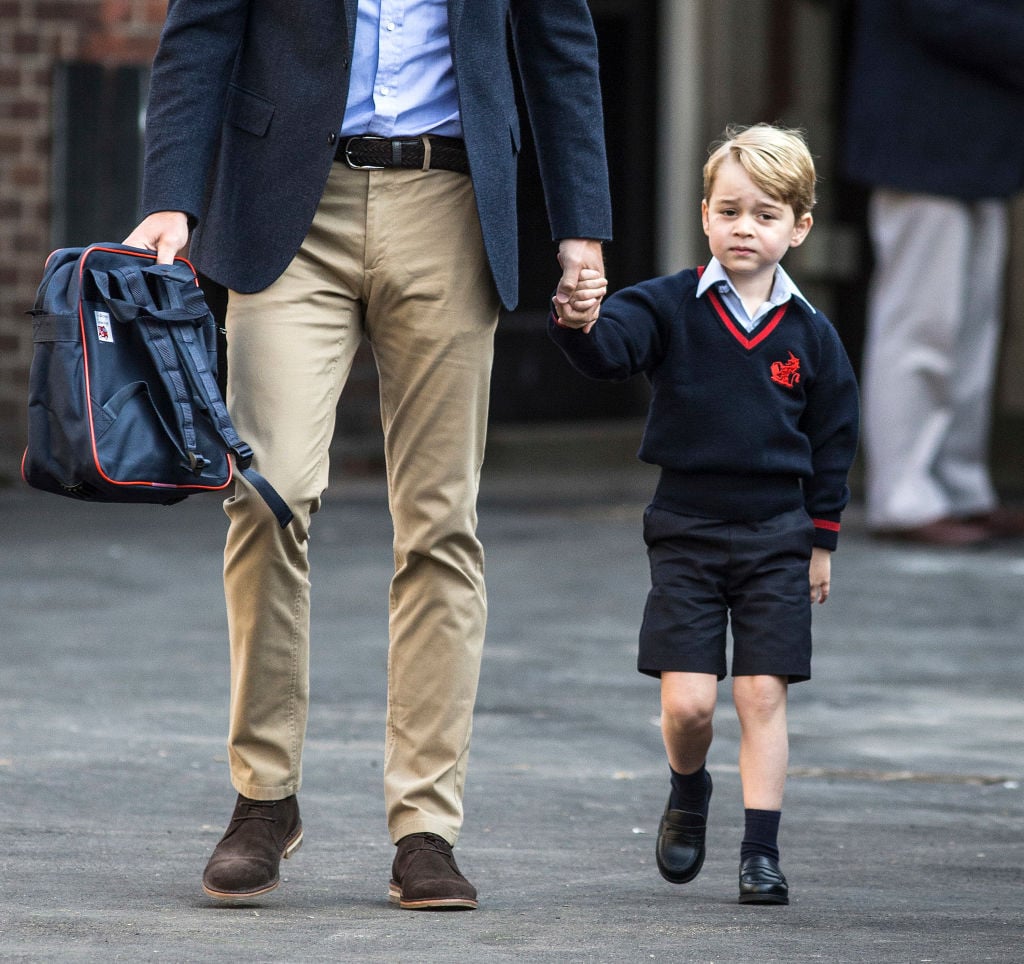 Royal family style rules
The royal family has strict rules about what they can and can't wear. In fact, young princes and princess must abide by the same rules as their parents — no matter how old they are. Take a look at some of the royal family style rules Prince George and his siblings must follow, below.
Prince George must always dress 'smart'
Just because he's young, doesn't mean the Prince of Cambridge is above the family's style code. Not unlike other members of royalty, Prince George must dress "smart." That means neatly tailored clothing that doesn't clash, and certainly, no stains or other faux pas allowed.
His hair should always be in place
Like other members of royalty, the young prince's hair must always look neat and put together. There's no bedhead allowed — even for children. Because of this rule, Prince George's hair is always brushed and neatly styled.
He can wear long socks if the weather permits
England is not exactly known for its warm weather. That said, the royal family makes sure the prince's legs stay warm in cooler months with long knee-high socks. However, with his knees always exposed, he probably can't wait to wear pants.
Loafers are a must
The royal family also has rules about shoes. Similar to his dad and uncle, Prince George must always be appropriately dressed. Even when on a casual outing, the Prince of Cambridge must wear smart shoes such as loafers.
Check out The Cheat Sheet on Facebook!