ATEEZ: Mingi Will Take a Break From the K-pop Group's Activities for Health Reasons
ATEEZ first debuted in 2018 with KQ Entertainment. The K-pop group consists of 8 members: Hongjoong, Seonghwa, Yunho, Yeosang, San, Mingi, Wooyoung, and Jongho. On Nov. 15, KQ Entertainment announced that Mingi will take a temporary hiatus from the band's activities for health reasons.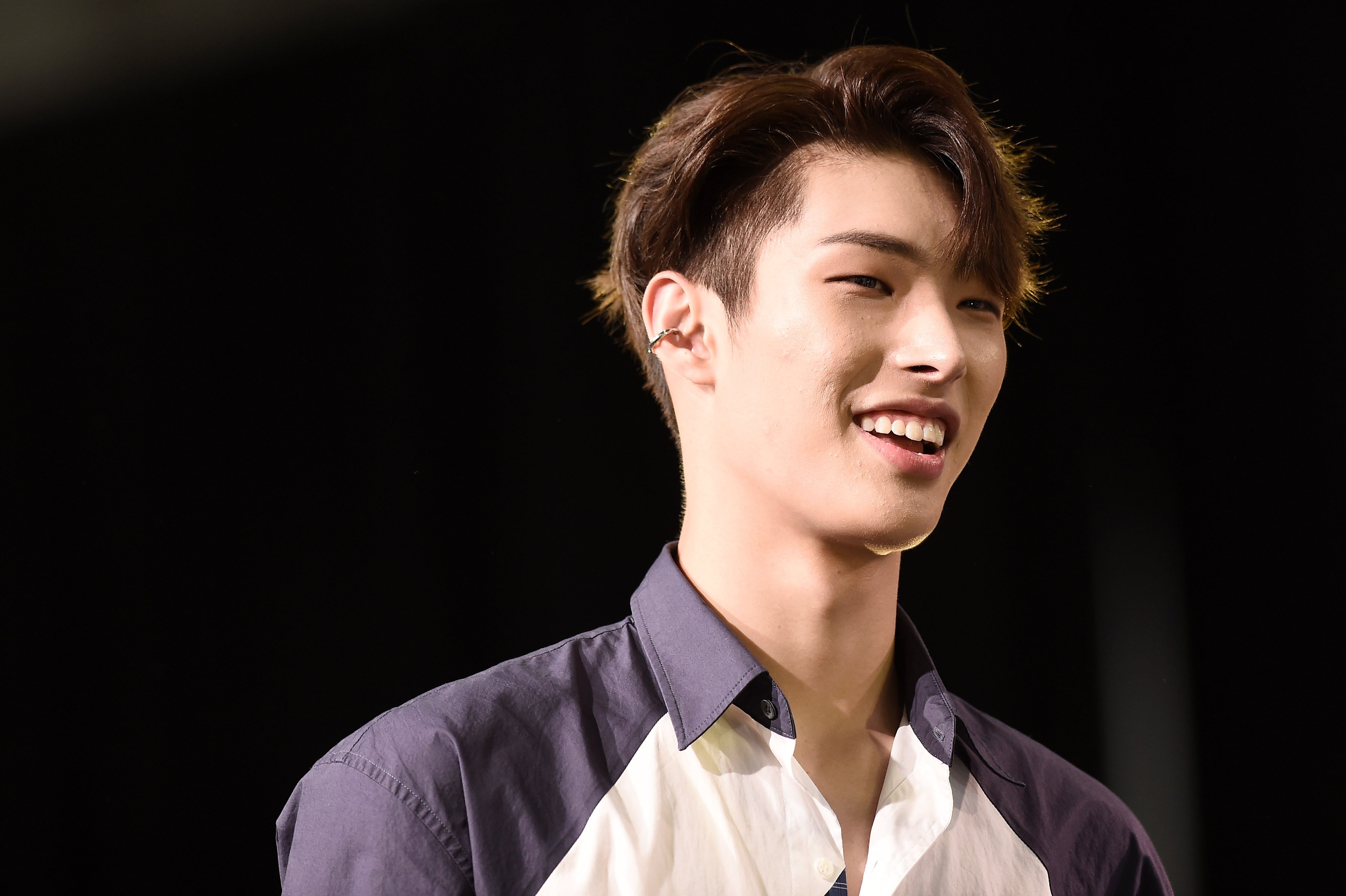 Mingi will take a temporary break from ATEEZ's activities
According to KQ Entertainment, Mingi has begun experiencing psychological anxiety. The company released a statement to fans to alert ATINY that the rapper will be taking a temporary hiatus to recover.
"Hello, this is KQ Entertainment. We have some unfortunate news to share about the health of ATEEZ's Mingi," reads the statement according to Soompi.
The statement continues, "Recently, Mingi had begun to experience psychological anxiety, which he had never experienced before. He discussed his symptoms with the agency and went to the hospital to get tested and diagnosed. As a result, the doctor recommended that he needed to get plenty of rest and stability."
RELATED: GFRIEND Release Bold New Album 'Walpurgis Night'
Mingi will focus on his health
In order to achieve the rest the doctor recommended, Mingi will spend the foreseeable future focusing on his health.
In the statement, KQ Entertainment explained the decision to have Mingi take a temporary break from activities, writing:
"After long discussions between ATEEZ, including Mingi, and the agency, it was decided that Mingi would focus on his treatment and recovering his health. Therefore, Mingi will temporarily take a hiatus from ATEEZ's activities.

ATEEZ will promote with seven members for the time being. We will announce Mingi's return to scheduled activities only after making our decision based on careful discussions and expert opinion.

During his hiatus, Mingi will not participate in separate activities but instead focus on recovering his health. The agency will do everything we can to help him quickly return to full health."
RELATED: Why K-pop Fans Are Having Mixed Reactions to SM Entertainment's New Group aespa
ATINY wrote supporting messages for the ATEEZ rapper
Following KQ Entertainment's announcement, ATEEZ fans sent supporting messages to Mingi through social media.
One fan wrote on Reddit, "I'll miss him but I'm glad he's focusing on himself. Health always comes first! I'm so glad that KQ Ent is prioritizing his mental health. I noticed an upward trend of companies giving idol mental health breaks and I hope this continues. I hope Mingi doesn't feel pressured to join activities as soon as possible, and takes all the time he needs. I wish him all the best!"
"This broke my poor Atiny heart," Another fan wrote on Reddit. "But I am thankful that he recognized his issue right away and brought it to the attention of the company and that they are taking it seriously. I am praying for Mingi to have a nice, long recovery and that he doesn't beat himself about any of this. Us fans aren't going anywhere so he should take all of the time that he needs."
On Nov. 17, ATEEZ celebrated ATINY Day, which marks the anniversary of the K-pop group announcing the official fandom name. Based on fans' kind messages for Mingi and ATEEZ's dedication to celebrating their fans, it is clear that the fandom and band have a mutual respect for one another.