'Athlete A': Who Are the Karolyis, and What Was Their Role in the Larry Nassar Scandal?
Athlete A, a nearly 2-hour documentary released on Netflix last month, unmasks the story behind the case of Larry Nassar, former USA Gymnastics team doctor. He was accused of sexually abusing hundreds of young female athletes over nearly three decades.
'Athlete A' exposes serious flaws in the USA Gymnastics organization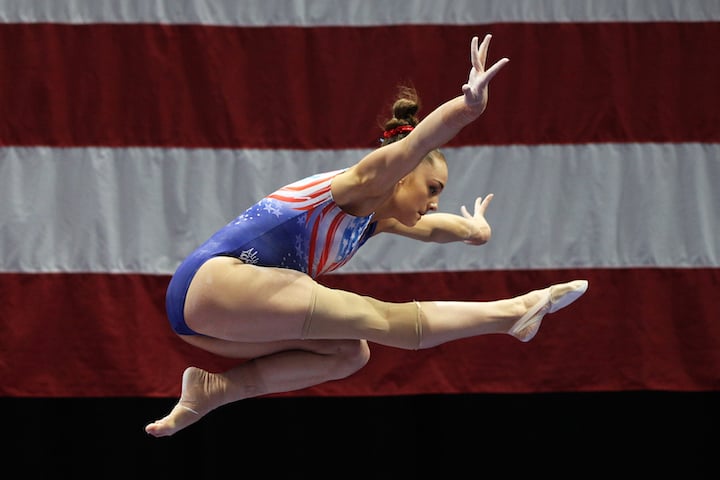 In Athlete A, filmmakers Jon Shenk and Bonnie Cohen carry out interviews with athletes, journalists, prosecutors, and even parents, bringing to light the sexual abuse as well as controversial training techniques often embraced by USA Gymnastics. The sports organization, which historically prepared and chose athletes to compete in the Olympic Games, appears to have turned a blind eye to the sexual molestations by Larry Nassar.
In an interview with the Houston Chronicle, filmmaker Jon Shenk noted:
Nassar abused children as early as 1997 and got away with it because there was a system in place that allowed him to do so. There were many, many people who chose to look the other way or chose to believe in him rather than take seriously the concerns of these girls and their families.
Shenk and Cohen also worked closely with Jennifer Sey, a USA Gymnastics national champion in the 1980s; Sey was also a producer of the film. In Sey's book, Chalked Up: My Life in Elite Gymnasitics, she discusses the abuse gymnasts endure in pursuit of Olympic gold and potential fame. Fey started gymnastics in the 1970's and described the standard methodology of coaching in elite gymnastics as "cruelty."
In Athlete A, Fey expanded on her perspective:
You know, in other sports, the athletes are adults. They can reasonably make choices about what they want. I don't think that is true in gymnastics. You know these kids go to these national training centers when they're ten years old. They are abused and mistreated for years. … the line between child abuse and coaching gets blurred.
Who are the Karolyis, and what is their role in the Netflix documentary film?
Fey is referring to the national training center previously known as Karolyi Ranch, owned by Bela and Martha Karolyi. The married couple were renowned coaches in Romania, bringing a 14-year-old Nadia Comaneci to the 1976 Montreal Olympics. Nadia Comaneci was the first gymnast to be awarded a perfect score of 10.0 at the games and became a five-time Olympic gold medalist. Despite their success in Romania, the Karolyi's opted to defect to the United States in 1981.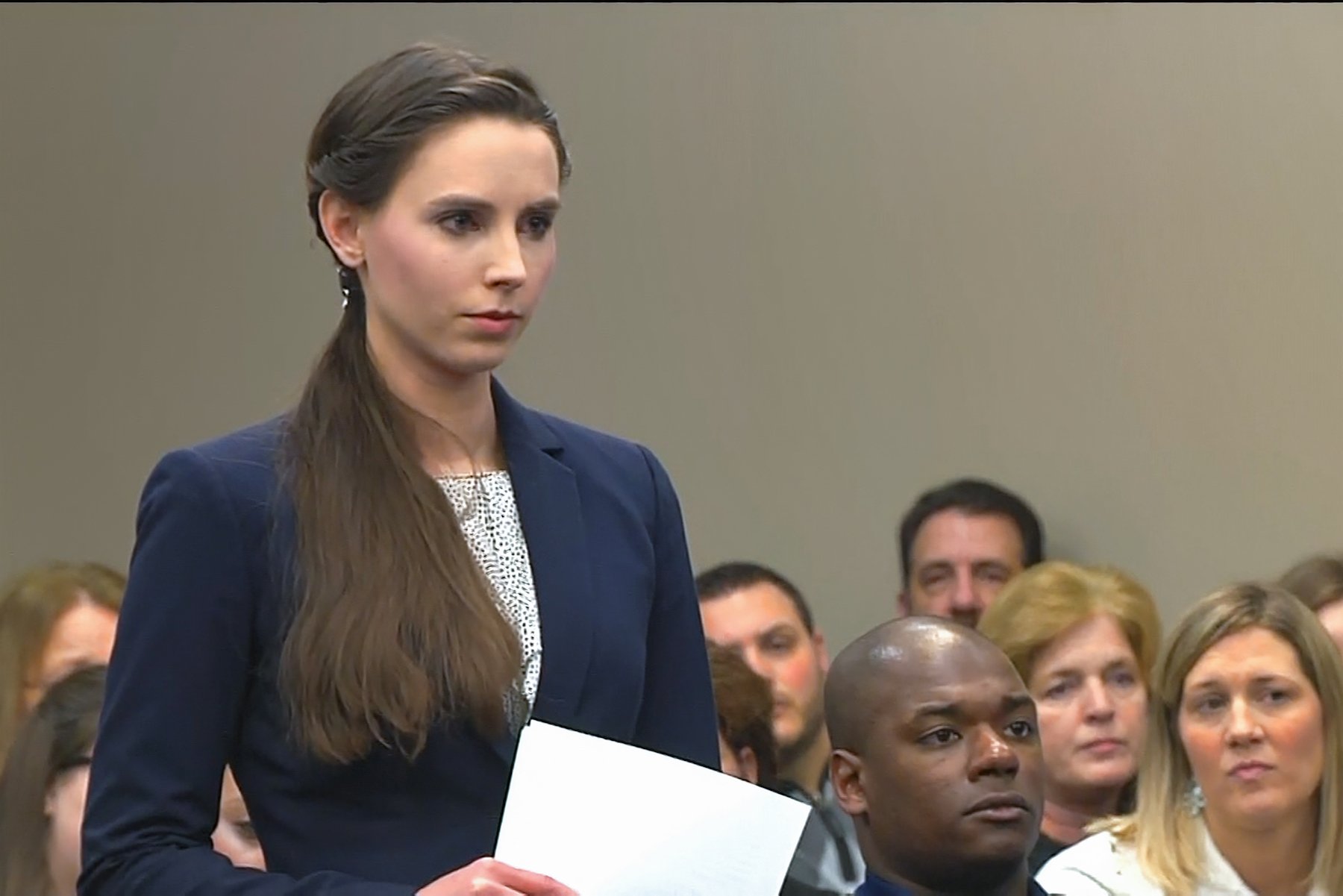 Working as private coaches, they made history training Mary Lou Retton (1984), Kim Zmeskal and Kerri Strug (1996) before becoming the U.S national team coordinators in 1999. Their Karolyi Ranch in Texas was the USA Gymnastics official training center from 2001 to 2017.
National team members spent months at the center under the tutelage of the Karolyis, as well as their personal coaches. No parents or others were allowed to visit, and many gymnasts have accused the Karyolis of emotional and psychological abuse.
Aly Raisman, two-time Olympian and Captain of the 2012 and 2016 Olympic teams, described the ranch as "disgusting" in a 2018 Washington Post piece.
Raisman reported anyone who appeared noncompliant or complained about the camp conditions would be sent home or left off the team. Gymnasts were forced to train for 6-7 hours per day without adequate nutrition and judged severely on their weight. No medical facilities were present and when Raisman sustained an ankle injury, Larry Nassar advised her he would need to treat it through her pelvis.
'Athlete A' also tells the story U.S. Olympic athletes Aly Raisman and Simone Biles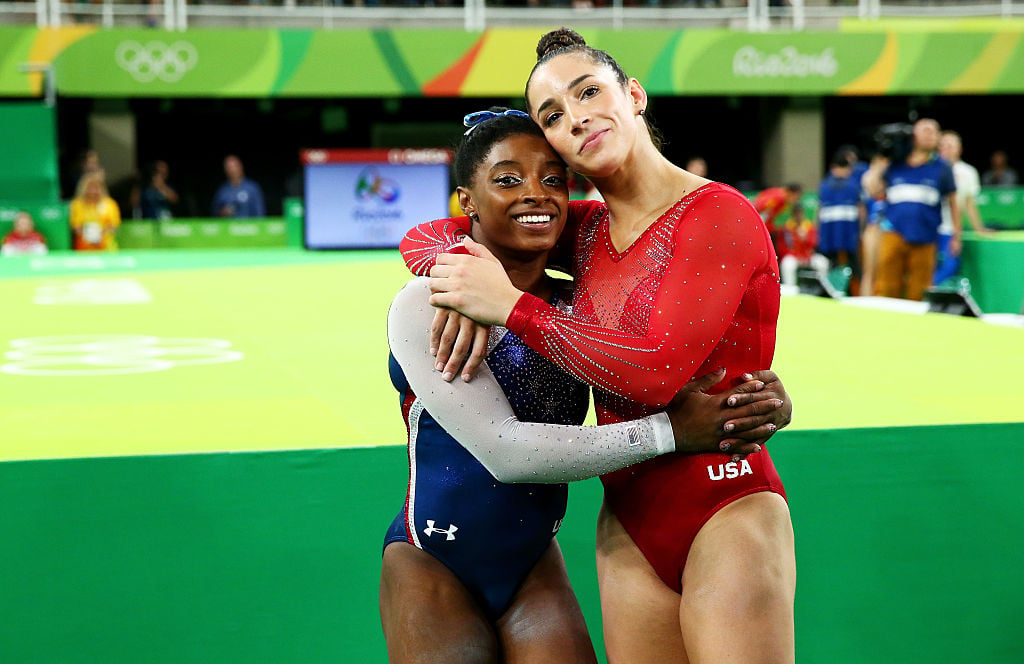 In Simone Biles' 2016 memoir, Courage to Soar, she wrote that Karolyi encouraged her not to cheer for her teammates during competitions, to attempt a new and dangerous vault for the first time at a competition without adequate preparation and encouraged Biles to refrain from laughing or having fun. Biles also tweeted a statement in January of 2018, confirming that she along with hundreds of other women had been sexually assaulted by Larry Nassar.
Many of Nassar's abuses allegedly took place on the ranch, an accusation the Karyoli's have denied. The Karolyi Ranch was closed in 2018 and the entire USA Gymnastics board quit in the midst of the Nassar scandal.
According to Athlete A filmmaker Cohen:
None of the civil cases (against USA Gymnastics) have been settled. A major sticking point with USA Gymnastics is that the regulations and policies that govern that body and other Olympic bodies have not really changed significantly.