'Atypical' Season 4 Is the Series Finale — Why Is The Netflix Dramedy Ending?
Fans of Netflix's Atypical won't have to wait any longer. The highly anticipated fourth and final season hits the streaming platform tomorrow after a significant delay due to coronavirus (COVID-19). But why is the Peabody-nominated TV series ending now? We'll tell you more about how Atypical struck an authentic chord and is now coming to a carefully planned ending.
The announcement came in February of 2020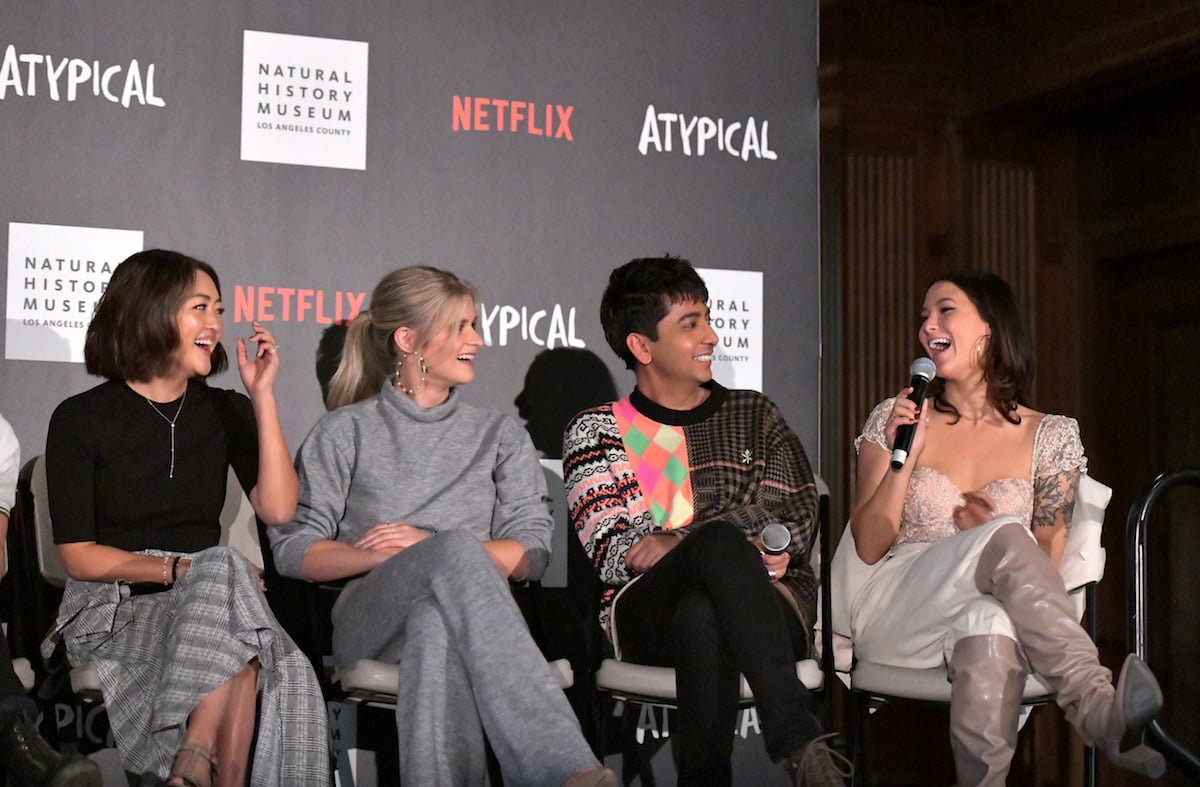 The show's devout base of fans was dismayed in February of 2020 when the announcement came that Atypical would be concluding with the fourth season. Despite claiming Peabody nominations, sporting an impressive cast, and capturing the hearts of many, it wasn't meant to last past four seasons.
The series followed Sam (Keir Gilchrist), an 18-year-old young adult on the autism spectrum, as he navigates significant changes in his life and relationships. With the help of his mother Elsa (Jennifer Jason Leigh), father Doug (Michael Rapaport), and sister Casey (Brigette Lundy-Paine), he's well on his way to the path toward adulthood.
Funny, moving, and often painful, Atypical became a touchstone for change as autism became more and more prominent on the entertainment landscape. And that's exactly how creator Robia Rashid planned it.
"I hope Atypical is remembered as an extremely funny show that's about something important that people love and relate to," Rashid told Bustle in June. "I hope it further normalizes the casting and representation of people with disabilities. I hope it's remembered for making people feel heard. And I hope it reminds people that comedy is a powerful tool for change."
She still, however, sees room for improvement.
"In terms of the impact this show has made industry-wide, I think it's a step in the right direction, but there's so much further to go."
Robia Rashid hinted that despite a hard year, season 4 would be uplifting
The announcement that Netflix would be canceling Atypical with a final season was made on the cusp of the coronavirus pandemic. Looking back, Rashid explains that the difficulty of that year made it even more important to create a final season that would be inspiring.
"It's been a hard year," Rashid told Bustle. "A brutal year. And this season of Atypical is full of love and hope. It's about dreaming big with your favorite people by your side. I hope this season is the warm hug every single one of us deserves after the year we just had."
Since the world at large had suffered such a massive blow during coronavirus (Covid-19), Rashid felt it especially important that those elements society had experienced–fear of the unknown, grief, loss, and coming together–be woven into Sam's experiences.
"We were all scared and in mourning [during the pandemic], and so we wrote a big joyous story about overcoming your fear," she told Bustle. "We wrote about loss and grief, all woven together with themes of adventure and community."
Season 4 is available to binge-watch on Netflix tomorrow!
All 10 episodes of Atypical will hit the streaming platform tomorrow. Undoubtedly, the series' supporters will be logged in for Sam's milestone moments–moving out of the family home, heading to college, and contemplating what might happen after college. A journey that's been genuinely Atypical surely won't have a typical ending.
RELATED: How 'Atypical' Creator Robia Rashid Prepped to Create a Show on Autism