Audrey Hepburn Died In Switzerland, but Her Los Angeles Home Still Stands
Actor and humanitarian Audrey Hepburn needs no introduction. As one of the most beloved actors of all time, she was well known for her lavish lifestyle and impeccable looks. This extended to her LA home, which is still around to this day even though she didn't occupy it for much of her later life.
Audrey Hepburn owned an expensive LA mansion with a long history
Like many stars, Hepburn once owned an LA home. Unlike the slew of McMansions cropping up on every street these days, her home had a real history to it. Designed in 1938 by world-famous architect Paul Williams, the mansion served as a home to the likes of Eva Gabor, Mia Farrow, and David Niven, as well as Hepburn and her then-husband Mel Ferrer when they bought it in the '60s.
The 7,000-square-foot property is situated on a 1.1-acre plot of land, sequestered by a gate and fencing. The home sports a tennis court, pool, and numerous rooms for both family and staff. There's also the detached two-room office and guest house located on the property.
According to Style, the house is currently selling for just under $14 million but has not yet found a buyer.
Hepburn spent much of her life moving around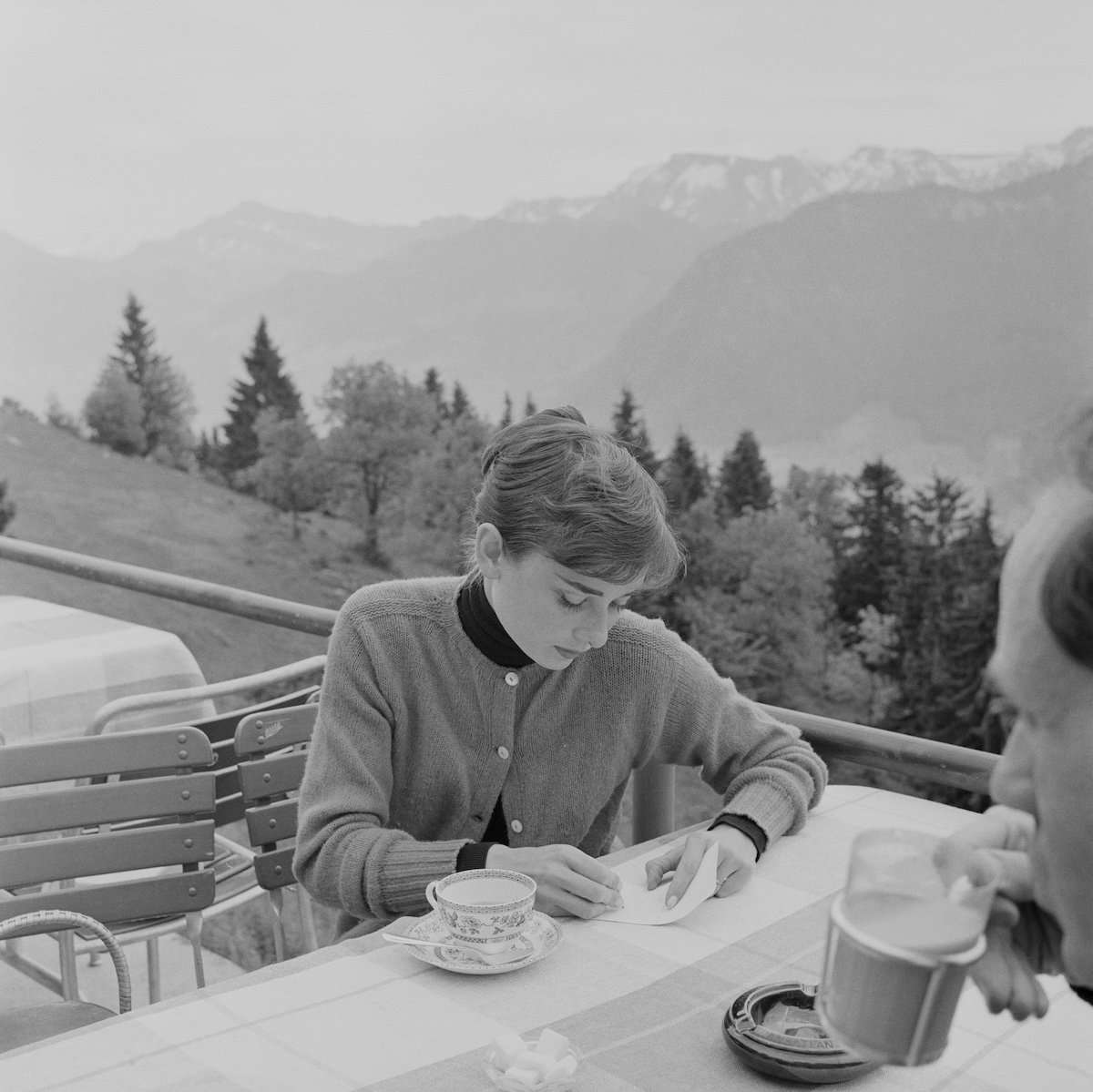 As great as her LA home was, Hepburn ultimately didn't stay there for long. She and her husband lived there primarily during the filming of My Fair Lady, which premiered in 1964. A year later, she would buy a gorgeous farmhouse in a small Swiss town. Prior to that, she'd already been living in Italy.
Overall, Hepburn was a bit of a globetrotter, as Encyclopedia Britannica reports. Whether for work or pleasure, she constantly moved around. Much of the time she spent in America was for the movies, Italy and Switzerland being the places she most often lived as an adult. Hepburn also made frequent trips to various Latin American, African, and Asian countries for UNICEF.
Switzerland would eventually be her final stop. After returning there from a trip to Somalia, she started to feel an unexplained pain in her stomach. Briefly flying to LA for further medical tests, it was found that Hepburn had a rare form of cancer. She received surgery and chemotherapy treatments there. Eventually, Hepburn chose to return to Switzerland for the remainder of her life. She died quietly in her sleep early in 1993.
Hepburn's legacy extends far beyond her homes
It's a bit of an understatement to say that Hepburn's legacy isn't defined by the houses she lived in. As one of the biggest stars of the '50s and '60s, she's an instantly iconic actor few can compare to. Being the first woman to ever win an Oscar, Hepburn made a name for herself with a number of striking performances. From Roman Holiday to Breakfast at Tiffany's to Always, she hardly ever turned in a bad performance.
Even beyond her work in Hollywood, she was a major force on Broadway, as well as an actual princess. Despite this, her early life was filled with hardship stemming from World War II. She and her family did their best to make it through those times while helping others, with efforts that included raising money for the Dutch resistance against the Nazis.
This likely inspired her later work as a UNICEF goodwill ambassador, an organization she'd supported for much of her life. Through it all, she remained surprisingly humble, not to mention a striking fashion icon.
RELATED: