Audrey Hepburn Nearly Starved to Death During WWII
Audrey Hepburn was unable to flee the Nazi invasion, leading her to a time of malnutrition that caused her health problems — and nearly led to her death.
Audrey Hepburn was one of the biggest movie stars of the 1950s and '60s. Even then, there was still an assumption that fame and success always led to happiness, but the actor carried her past with her throughout her life. The physique that helped burnish her celebrity shaped her traumatic experiences during World War II.
But she wasn't just a haunted spectator during this time. There's plenty of evidence that Hepburn did her part to help the resistance triumph fight against the Nazis.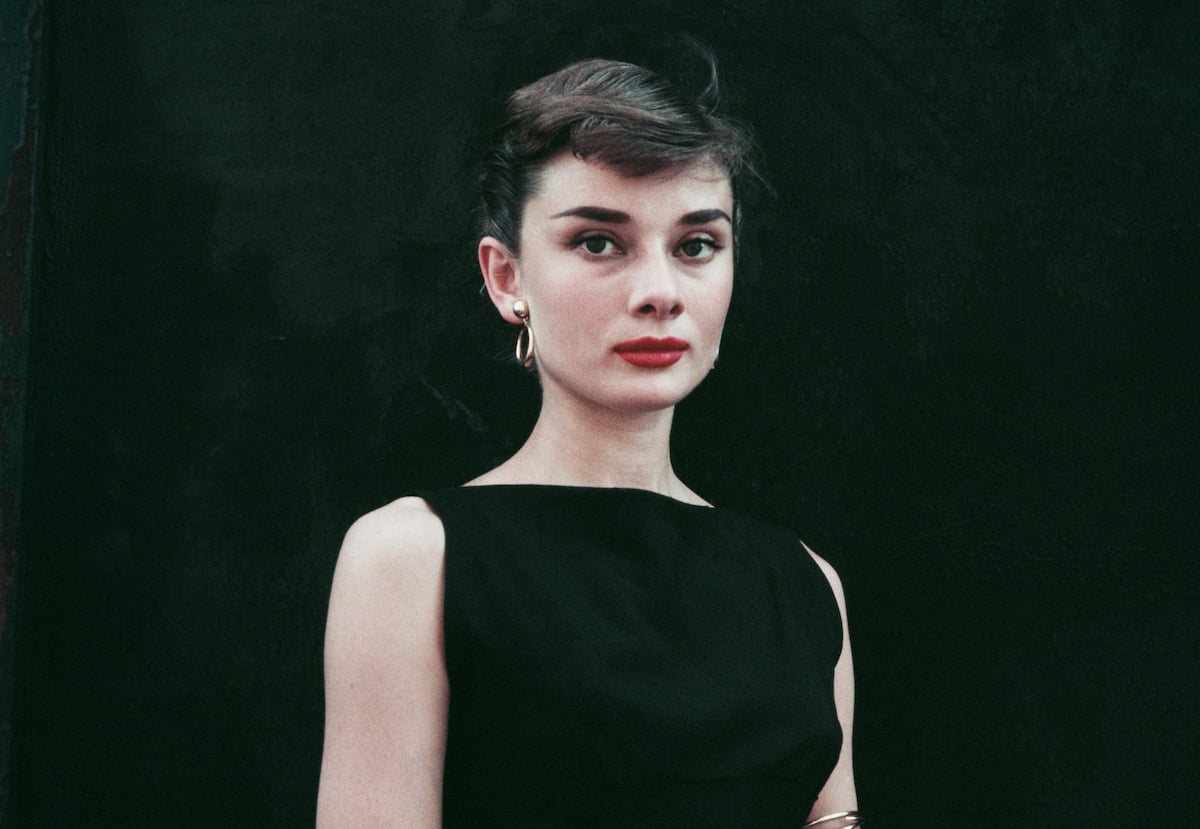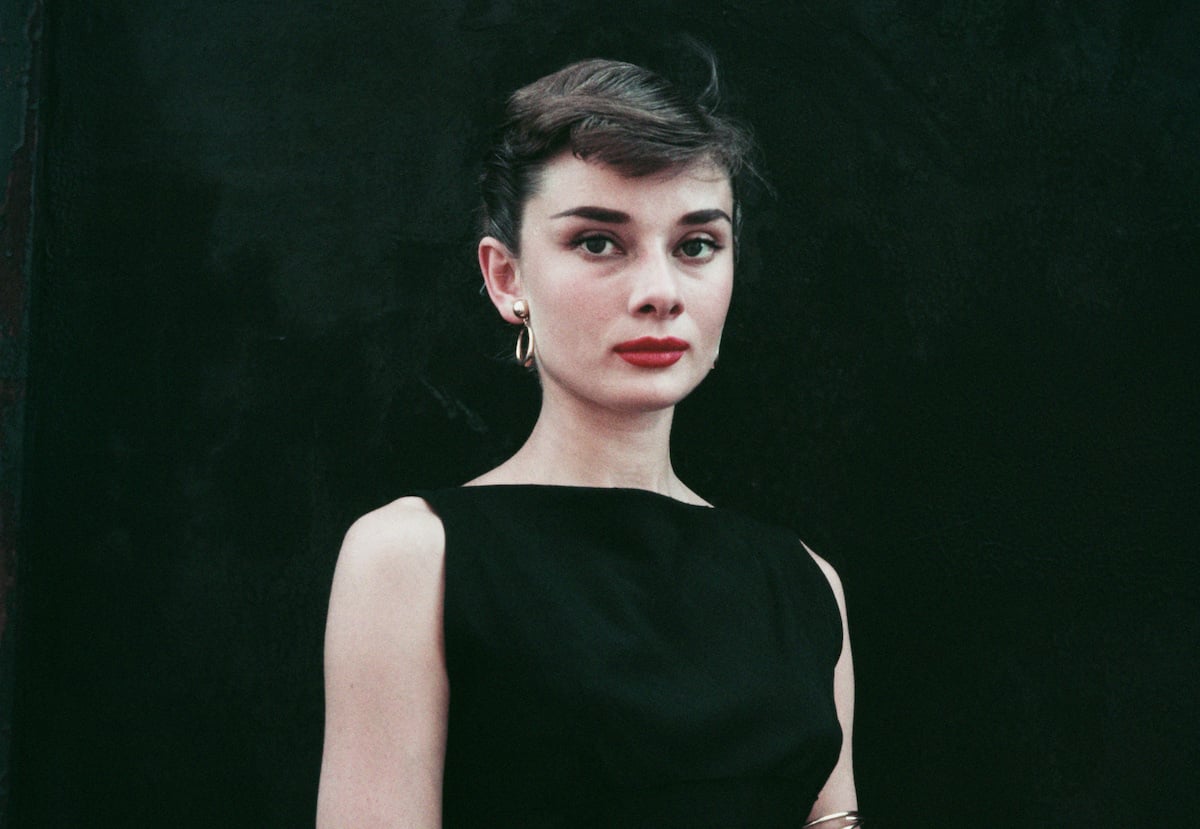 Her body and worldview were impacted by World War II
Hepburn's famously skinny frame – she was 5'7 and weighed around 110 pounds throughout her adult life – was often adorned with fashion pieces that made the actor a feminine ideal in the eyes of many. It wouldn't be outlandish to think that a woman that light who also worked in the looks-obsessed film industry kept herself from eating too much, but in a People cover story from 2017, her family made it clear that this was not the case. 
"People think because she was skinny that she had an eating disorder, but it's not true," said her son, Luca Dotti. "She loved Italian food and pasta. She ate a lot of grains, not a lot of meat, and a little bit of everything." Hepburn's romantic partner from 1980 to her passing in 1993, Robert Wolders, also added that she didn't have a specific meal plan, nor was she especially focused when she wanted to exercise. 
"We'd walk for miles. She could outwalk me," affirms Wolder.
"She had a healthy metabolism, but she was not excessive. She never said, 'I have to do five miles today.' She didn't diet. We had brown bread with jam for breakfast, lunch would be chicken or veal or pasta, often with vegetables from the garden, and for dinner, we often had soup with chicken and vegetables. She had chocolate after dinner, baking chocolate. She had a finger or two of Scotch at night."
Hepburn's body and attitude toward food were highly affected by World War II. When she was 11, she and her mother, Dutch Baroness Ella van Heemstra, moved to the Netherlands at the start of the war in the hopes that they would be safer there instead of England, which declared war on Germany in 1939. But her upper-class background could not provide an escape from the horror. 
"By the end of the war, she was very close to death," says Dotti.
"She survived by eating nettles and tulip bulbs and drinking water to fill her stomach. She was almost 5'6″ and weighed 88 lbs. She had jaundice and edema. She suffered from anemia the rest of her life, possibly as a consequence. …  She was the same age as Anne Frank and [later] said: 'That was the girl who didn't make it and I did.' Her voice would crack, and her eyes would fill with tears."
Hepburn was near starvation for months at a time, a period that her family believes led to her inability to put on significant weight. 
Hepburn made herself useful to the resistance in different ways
Hepburn found the resolve to support the local resistance with the dwindling resources she had available. She danced in invitation-only events called "black evenings" to raise money for people who were sheltering Jews or other sympathizers around the country. She said in an interview recounted in Dutch Girl, a biography by Robert Matzen, about the time period:
"They were very amateurish attempts, but nevertheless at the time, when there was very little entertainment, it amused people and gave them an opportunity to get together and spend a pleasant afternoon listening to music and seeing my humble attempts."

Time
She didn't stop there. Hepburn also relayed messages and food to downed British and American fliers and newspapers to fellow loyalists. Her family even took in a British paratrooper in their home after the Battle of Arnhem. 
Hepburn's mother had a much different reaction to the war. Van Heemstra initially supported the Nazi regime, owning a framed photograph of Hitler and writing about him with adoration in a British Fascist newspaper. Hepburn never accepted or confronted her mom about this, but the two remained close after the war, with Hepburn caring for her in her later years in Switzerland. 
Hepburn was one of the leading actors of her time
Hepburn married iconic style and artistic substance to become a cinematic legend. She trained to be a ballet dancer as a kid but took up acting after being told she was too tall and malnourished to be a prima ballerina. She performed in plays, most notably in Gigi on Broadway, before moving into movies. 
Her first starring role also became one of the movies for which she is best remembered. Her performance in 1953's Roman Holiday as Princess Ann earned her an Oscar for Best Actress. Hepburn spent the rest of the decade as a box office sensation, establishing her public persona as a sleek and beguiling performer who had that intangible quality that separates merely talented actors from those who were born to be at the center of the frame. 
Hepburn's gift for stardom was best used in Breakfast at Tiffany's where her gifts as a performer and fashionista came together in a way that placed the movie into film canon forever. By the end of the '60s, she began to recede from her own career to focus on her family and other philanthropic ambitions.
In 1989, Hepburn became a Goodwill Ambassador for UNICEF, helping to provide aid in ailing countries. Her efforts earned her a Presidential Medal of Freedom before she died in 1993.