Audrey Hepburn Reacted Genuinely to 1 Unscripted 'Roman Holiday' Moment
Roman Holiday — the 1953 movie, not the Nicki Minaj song — is remembered for a couple of reasons. It's a seminal romantic comedy beloved by critics and fans alike. It also introduced Vespas to an international audience. But the most electric part of the film is the breakthrough performance of a then-unknown Audrey Hepburn.
She didn't have much of an acting pedigree entering Roman Holiday. But it became clear to fellow cast members that she was on an upward trajectory — so much so that they made marketing changes to note Hepburn's presence in the movie.
What is 'Roman Holiday' about?
Set and shot in the Italian capital of Rome, Roman Holiday is about the relationship between Ann (Hepburn), the princess of an unnamed European country, and Joe Bradley (Gregory Peck), an American reporter.
Ann is exhausted by the restricted lifestyle her royal status requires. So she sneaks away from her embassy. Unperturbed by a slow-acting sedative — that part of the script hasn't aged well — she meets up with Joe, explores the city together, learns what it's like to experience real freedom, and falls in love.
Directed by celebrated filmmaker William Wyler, Roman Holiday was the second most popular film in America that year. The movie received 10 Oscar nominations. In the end, Roman Holiday won three for Best Costume Design in a Black and White movie, Best Story, and Best Actress.
Gregory Peck knew Audrey Hepburn would turn heads with her performance in 'Roman Holiday'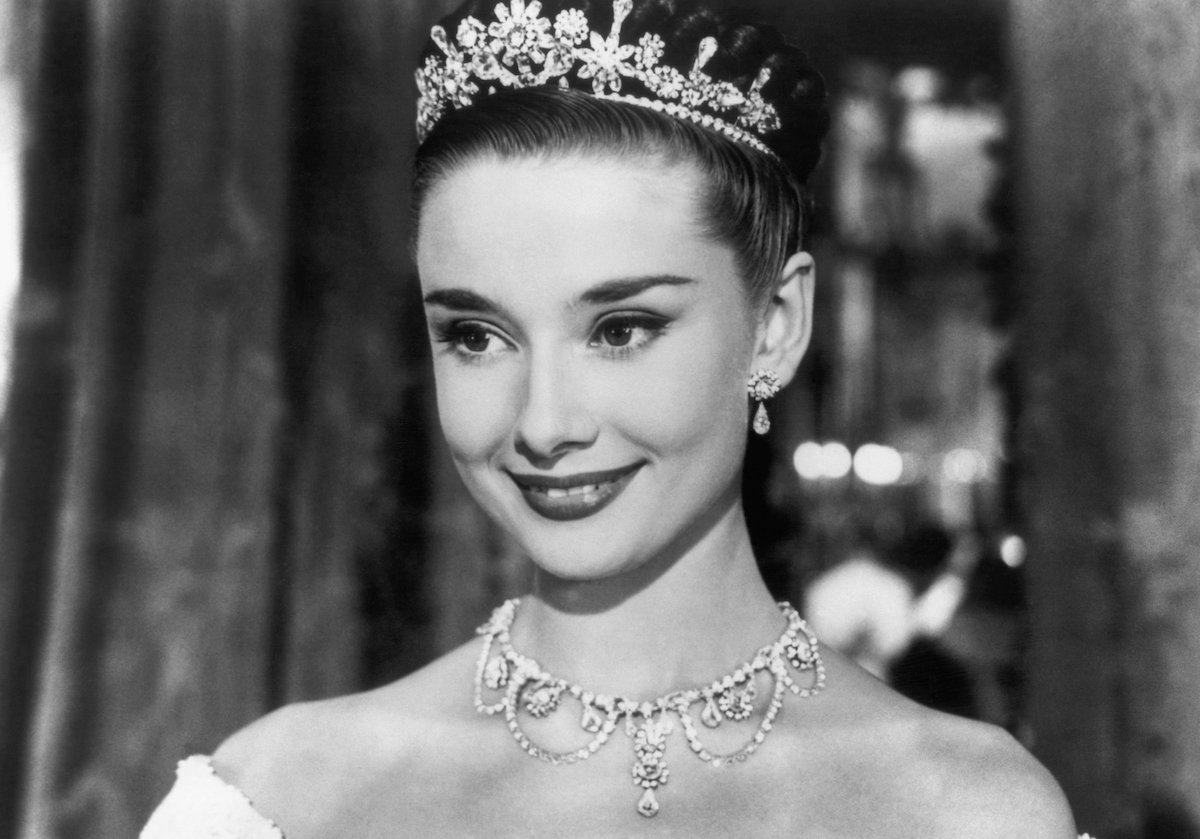 Casting Peck as Joe was a simple choice. He had already received nominations for four Academy Awards prior to Roman Holiday. Hepburn was more of a wild card.
After growing up with dreams of being a ballet dancer, Hepburn transitioned to acting after surviving World War II. She received some praise for her work on Broadway in 1951's Gigi. But the popular play based on Colette's 1944 novel of the same name was her only leading role up to that point. This was a huge step up, but she handled it with ease.
Peck noticed her talent during the production. He used his position to ensure Hepburn got the attention she deserved. His contract gave him solo top billing in the credits, but he made moves to elevate Hepburn to the same stature shortly after filming started. This was an extremely rare gesture in Hollywood at the time.
When told by his agent that he couldn't do this, Peck stuck to his guns. The actor reportedly said, "You've got to change that because she'll be a big star and I'll look like a big jerk."
The man was a prophet. Hepburn won her first and only Oscar thanks to this role. (Peck wasn't nominated at all.) Her lack of experience with this level of success is evident in her reaction to the victory. Hepburn was so overcome at the announcement that, according to Mental Floss, she took the wrong route to get to the stage and gave a breathless speech. Later that evening, she forgot the award in the bathroom. It was eventually returned to her.
Audrey Hepburn is rightly remembered as an icon of her era
Hepburn was a star as much for her sense of style as her acting highlights. She became a new archetype for women with slimmer figures than other stars of her time, such as Grace Kelly, Elizabeth Taylor, or Marilyn Monroe.
But her unique screen presence did lead to other timeless movies. Hepburn's most famous role is Holly Golightly in Breakfast at Tiffany's. This brought together all of her talents as an actor, singer, and fashionista. As the '60s ended, Hepburn lost interest in the profession, only acting in four movies after 1967. Instead, she chose to spend more time with her family.
Outside of that, Hepburn mostly pursued charitable ambitions. In 1989, she became a Goodwill Ambassador for UNICEF, doing her part to bring food, water, and immunization programs to struggling global communities. Hepburn was presented with a Presidential Medal of Freedom in 1992. She died the next year at 63 years old.
RELATED: What Was Audrey Hepburn's Real Name?