Austin Butler: 'Elvis' Film Was 'Most Joyful Thing I Have Ever Been a Part Of'
Elvis Presley's life story takes center stage in the new film Elvis, starring Austin Butler. The actor spent the better part of three years embodying the life of the King of Rock and Roll. Preparing for the role was so intense that Butler appeared never to break character. However, the actor claims that as demanding as playing Elvis Presley was, being a part of the dynamic film was "the most joyful thing I have ever been a part of."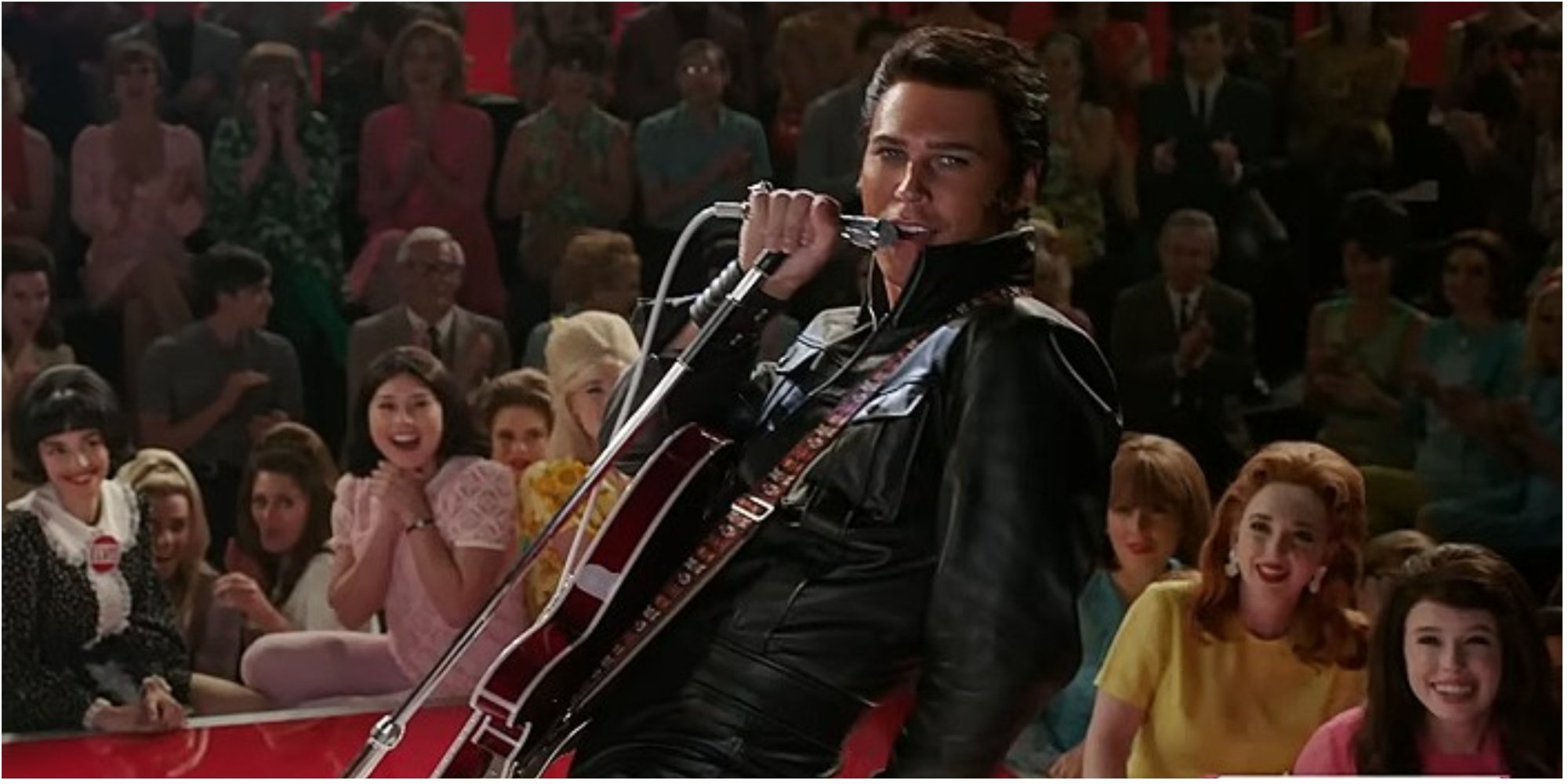 It took Austin Butler a year and a half of preparation to play Elvis
In an interview with the Today Show, Butler shared that his transformation into the King of Rock and Roll didn't happen overnight.
"Thankfully, I had a year and a half to prepare," he shared.
Butler enlisted the help of a movement coach to nail down Presley's iconic dance moves, how he walked, and most of all, how he carried himself off-camera.
When production of the Baz Luhrmann film shut down due to the coronavirus (COVID-19) in early 2020, Butler took that time to fine-tune his performance, honoring the iconic entertainer.
Austin Butler said playing Elvis was 'the most joyful thing I have ever been a part of'
When asked by interviewers Jenna Bush Hager and Hoda Kotb if playing Presley felt like a calling, Butler had this response.
"It's the most joyful thing I've ever been a part of," Butler admitted.
"It was also the most challenging thing I've ever done," the actor continued.
"What a privilege to learn everything about Elvis for two years. It was just the best time of my life," he concluded.
The actor says thinking about how the Presleys would react would 'wake me up every night'
Beyond the pressure of what Presley's dedicated fans would think of his performance in the film, Butler also worried he would not please Elvis' wife, Priscilla, and his daughter, Lisa Marie.
"I was waking up three in the morning even if I went to bed at one," Butler explained.
"You want to do justice to any human being you ever play. But, also all the misunderstandings about Elvis. His life's been so pulled out of context. For Lisa Marie, Priscilla, and their entire family…they've been so warm to me," the actor shared.
Both Priscilla and Lisa Marie Presley have placed their support behind the film.
Priscilla attended The Met Gala and the Cannes Film Festival with Butler, Luhrmann, and the entire film cast.
Lisa Marie has been vocal on social media in supporting Butler's performance.
She and the actor will sit side-by-side for a 20/20 special titled "Exclusively Elvis."
ABC News contributor Chris Connelly visits Graceland, Presley's iconic home in Memphis, Tennessee, exploring the legend's life and music retold on the big screen.
The special features Connelly's exclusive interviews with Presley's surviving family, including his daughter, Lisa Marie, his ex-wife, Priscilla, and his granddaughter Riley Keough.
Butler will also be featured, as will Tom Hanks, who plays Col. Tom Parker.
"Exclusively Elvis' airs on ABC on June 21 at 10 p.m. EST.
The feature film Elvis shimmies into theaters beginning Friday, June 24.
RELATED: Elvis Presley Fans 'Happy' Austin Butler Film Brings Lisa Marie Much Needed Joy: 'My First Smile in Two Years'