'Austin Powers': Mike Myers Originally Wanted Jim Carrey to Star Opposite Him
The James Bond series isn't only one of Hollywood's longest-running franchises. It's also one of the most influential. After all, the movies created the concept of the big-screen spy adventure, leading to a variety of imitators. One of the most popular was the Austin Powers trilogy. But Mike Myers' groovy spy comedy movies almost featured A-list star Jim Carrey.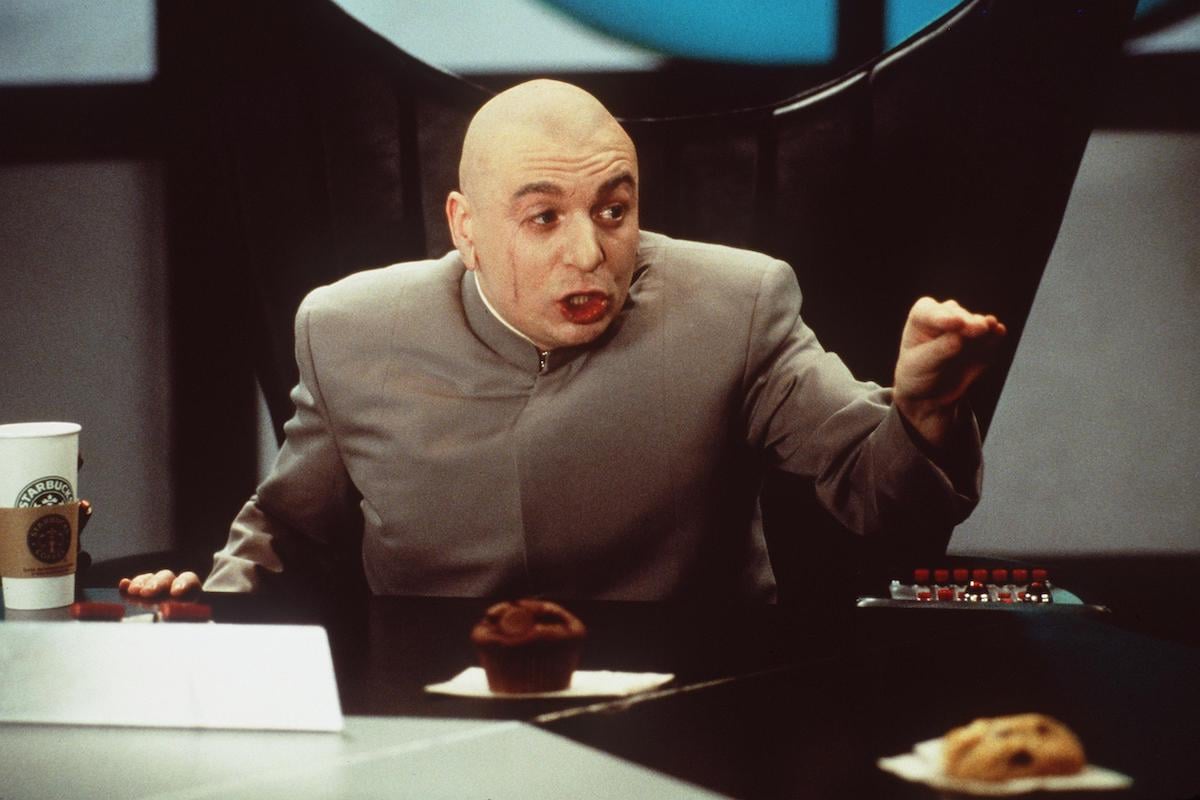 Mike Myers played several roles in the 'Austin Powers' movie trilogy
1997's Austin Powers: International Man of Mystery was very much a passion project. The film hit theaters just two years after Myers' departure from Saturday Night Live. And it didn't take long for it to develop into a cult classic. As more fans discovered the first film, its sequels became two of the highest-grossing comedies in movie history.
In addition to writing and producing all three movies, Myers played both the titular superspy and his arch-nemesis, Dr. Evil. The latter character was largely inspired by James Bond's Blofeld. But Myers also maintains that he brought a lot of SNL creator Lorne Michaels to his performance as well. Myers also played Fat Bastard and Goldmember.
But Mike Myers originally wanted another A-list star for Dr. Evil
However, Myers didn't always plan to pull double duty as Austin Powers and Dr. Evil. In fact, Myers had his eye on Carrey to play Dr. Evil opposite his Austin. After his career blew up in 1994, Carrey was very much in demand. So it stands to reason Myers would think of the Ace Ventura actor to bring his over-the-top comedic chops to Dr. Evil.
But as it turns out, Carrey was too popular at the time. The actor was interested in joining fellow Canadian superstar Myers. Unfortunately, a scheduling conflict with Liar Liar — which hit theaters two months before the first Austin Powers — prevented him from signing on. So fans will have to imagine what Carrey would have brought to Dr. Evil.
Will 'Austin Powers 4' ever actually come together?
2002's Austin Powers in Goldmember earned nearly $300 million worldwide against a $63 production budget. But despite being a tremendous hit, Myers walked away from the franchise after that third installment. Talk of a fourth entry periodically pops up, as Myers and series director Jay Roach have expressed interest.
If it does happen, Austin Powers 4 would likely focus more on Dr. Evil. Myers reprised the character as recently as 2017 on The Tonight Show Starring Jimmy Fallon. However, the 2018 passing of Verne Troyer — who played Mini-Me — might have further delayed the project from getting started. Will fans ever see Austin and Dr. Evil again?