'Avatar: The Last Airbender' and 'Star Wars: The Clone Wars' Have a Small Connection, Thanks To Dave Filoni
'Avatar: The Last Airbender' is seeing a resurgence right now thanks to Netflix. And there's a small connection with 'Star Wars: The Clone Wars.
With the final season of Star Wars: The Clone Wars bringing the series to an end (for now) it's easy to look back and see just how important the series was. Within the Star Wars franchise, but also just from a storytelling point of view. In addition, Avatar: The Last Airbender's popularity has also just surged again, thanks to its recent availability on American Netflix. There are so many well-written, complex, and beloved animated shows, and these two are definitely up there among the best. And they share a connection, thanks to Dave Filoni.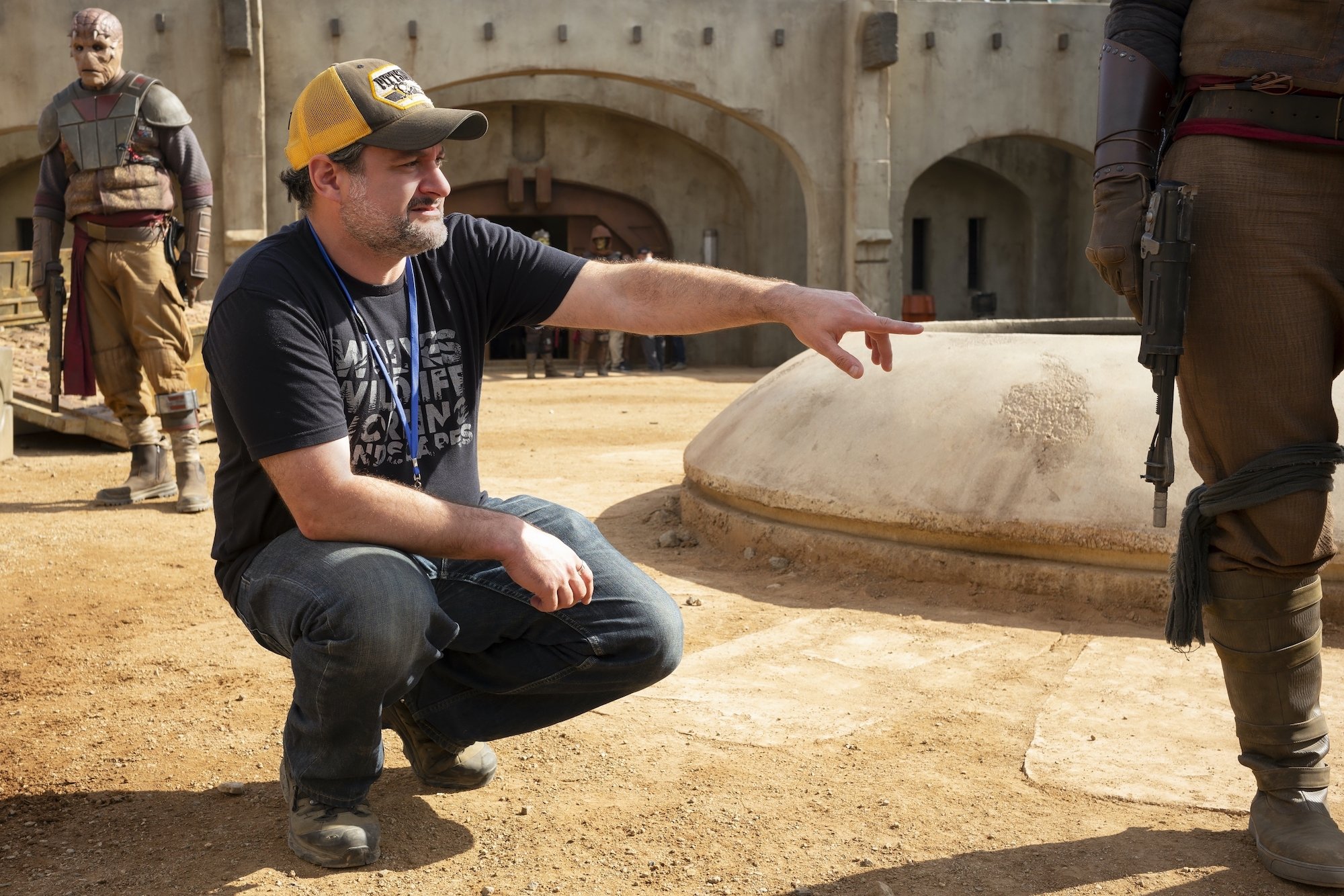 Dave Filoni worked on 'Avatar the Last Airbender' before 'Star Wars: The Clone Wars'
Filoni started off as a storyboard artist and assistant director for shows like King of the Hill and Kim Possible. Then, for Book 1 of Nickelodeon's Avatar: The Last Airbender, Filoni became a director, in addition to still working in the animation department of the show. 
Filoni directed eight episodes of Avatar: The Last Airbender's first season, including the pilot and the finale. He then went on to become the showrunner for Star Wars: The Clone Wars, which led to his more-than-a-decade relationship with the Star Wars franchise, even leading into his first time directing live-action with The Mandalorian. 
Filoni actually thought his Nickelodeon co-workers were playing a trick on him when it came to Lucasfilm
Hilariously, Filoni thought his co-workers at Nickelodeon were tricking him with calls from Lucasfilm at first. He shared how he almost blew his shot with Lucasfilm Animation during the first episode of Disney Gallery: The Mandalorian.
"I almost didn't get the job because I thought it was a practical joke. I was working at Nickelodeon and someone called from Lucasfilm Animation, and I'm like, 'There's is no Lucasfilm Animation,'" Filoni shared. "And I thought I had been so excited about Revenge of the Sith coming out and talking about it all the time, but the guys from SpongeBob were just busting my chops over Star Wars."
Production for The Clone Wars started around the time Revenge of the Sith, hence his non-stop talking about the franchise. 
"I thought it was a prank call from this producer I'd never heard of from [in air quotes] 'Lucasfilm Animation,'" he said. "Because you get so tired of being picked on, so you're just like, 'This is the SpongeBob guys.'"
Luckily, he did catch on to the fact that it was the real deal and hit it off with George Lucas. Filoni is also a massive Star Wars fan, which bleeds into his storytelling. During Disney Gallery, fellow director Taika Waititi called Filoni "an encyclopedia of Star Wars lore" plus Pedro Pascal said there wouldn't even be The Mandalorian without Filoni. "He is the truest lover of the material. He's so well-informed and he knows exactly what would fit and make sense."
Filoni even put a little nod to 'Avatar The Last Airbender' directly into 'The Clone Wars'
Fans on Reddit also shared their love for Filoni and his two projects, The Clone Wars and Avatar: The Last Airbender. User u/paddyw23 wrote in January, 
Dave filoni worked on avatar the last airbender…and it shows. The whole episode with rex and cut luquane is basically zuko alone in terms of character. Rex and zuko both find out something about people they are supposed to fight against or disrespect. It plants the seed of doubt.
They're referring to the "defector" Cut Luquane, a Clone trooper who left his duties to marry a Twi'lek he fell in love with and start a family of his own. It opened Rex's mind and shows him that the only reason he exists is because of the war, but that doesn't have to be his end all be all. 
Another user replied, "Dave Filoni is the saving grace of entertainment. Dude understands how to use plot elements as a means to develop characters, instead of the other way around. He deserves all the love he gets."
Plus, Filoni included Clone trooper Appo in Season 4, during the Umbara arc, who had an arrow on his helmet. It was a nod to Avatar: The Last Airbender and Aang's arrow. Not to mention, Dee Bradley Baker voiced all the clones on The Clone Wars as well as Appa and Momo in Avatar: The Last Airbender.