'Avengers: Endgame': One Year Later, the Marvel Epic Is More Relevant than Ever
A full year has passed since 'Avengers: Endgame' hit theaters. Yet, the film feels more relevant to today's world than ever before.
It feels like only yesterday, but believe it or not, a full year has passed since Captain America (Chris Evans) led the entire Marvel Cinematic Universe against Thanos (Josh Brolin) and his army. Accordingly, Avengers: Endgame proved to be a superhero blockbuster like no other, earning a record $2.8 billion worldwide.
And despite the fact that a year has passed, it feels like Avengers: Endgame hit theaters in a completely different time. The film — the fourth MCU entry directed by Joe and Anthony Russo — marked the end of an era for Marvel. But in many ways, Avengers: Endgame feels even more relevant today than it did when it was released. Here's why.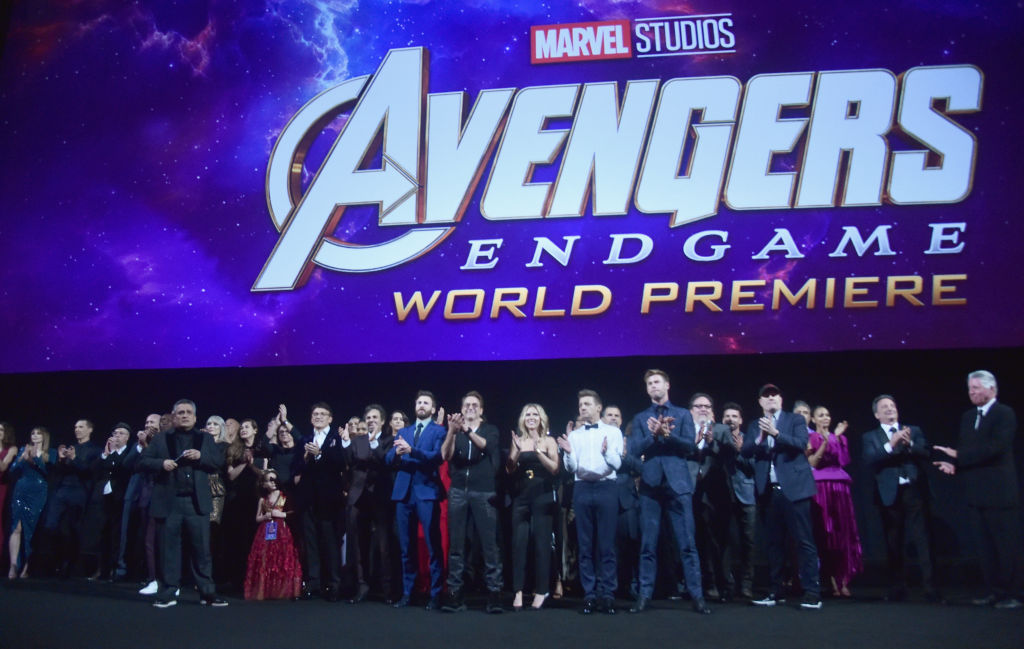 Fans are still discovering things to love about 'Avengers: Endgame'
Avengers: Endgame has never really left the news cycle. Perhaps this omnipresence is due to moviegoers' need for some escapism right now. But whatever the case may be, MCU fans have continued to revisit the movie. Especially now it is streaming on Disney+, Avengers: Endgame has somehow experienced a resurgence without ever really going anywhere.
Because the production was so epic in scale, new stories about the making of the movie continue to come to light. Either fans are noticing new Easter eggs for the first time or some fresh concept art reveals the path not taken. We're even still getting new content from the Avengers: Endgame marketing campaign, thanks to a recent look at alternate poster art.
So Avengers: Endgame has never been far from fans' minds. Now that Black Widow has been pushed back from its May 2020 release date to November, we don't anticipate that changing. MCU fans want to keep themselves immersed in their favorite franchise. Thankfully, Avengers: Endgame is rich enough to warrant repeat viewings and infinite discussion.
The bleak first hour resonates more in light of the coronavirus pandemic
In some respects, Avengers: Endgame is a very unexpected addition to the superhero genre. Rather than blatantly keying up upcoming movies, Avengers: Endgame provides a definitive story and does so with a three-hour runtime. The Russos' film also spends lots of time dealing with the aftermath of Thanos' fateful finger-snap before the pivotal "time heist."
Fans have never seen Earth's Mightiest Heroes suffer defeat like this. And while it is very much a fictional event, Thanos' snap does feel eerily relevant. With fewer people out and about, the world of Avengers: Endgame seems much quieter, more somber, and less active. Because of this, some fans have noted its similarity to the coronavirus pandemic.
Just as Steve Rogers notices whales in the Hudson, the real-life wildlife has similarly responded to citizens' self-quarantine. Although this similarity is clearly unintentional, the notion of suddenly living in a very different world has never felt more pertinent to fans' real lives. And Avengers: Endgame's first hour perfectly captures that.
The final battle reminds fans of the powerful theatrical experience
Avengers: Endgame is the kind of blockbuster that rarely comes around. The film serves as a three-hour payoff to a story 11 years in the making. As such, the culmination of everything that's come before leads to an unforgettable showdown between the Avengers and Thanos. But in light of recent events, those chill-inducing moments are beginning to feel bittersweet.
Movie theaters all over the world have shuttered due to coronavirus concerns. And since the industry was suffering before the shutdown, it's unclear whether even massive chains like AMC Theatres and Regal Cinemas will survive. Clearly, the marketplace demands a change to how fans experience movies, but hopefully, movie theaters will survive.
Avengers: Endgame proved to be a generation-defining moviegoing experience, one made entirely for the fans. So it's unfortunate that it might be one of the last movies of its kind to be experienced in the way it was meant to. Just a year later, Avengers: Endgame remains as beloved and as significant as it ever has.