'Avengers: Endgame': Robert Downey Jr.'s Last Line Was Almost 'You Are So F*cked' Instead of 'I Am Iron Man'
In Avengers: Endgame, Tony Stark's famous last line is "I am Iron Man." While it is hard to imagine Robert Downey Jr. saying anything else for his last line in the Marvel Cinematic Universe, the actor actually tried multiple takes with different lines. According to Jeff Ford, the editor of Avengers: Endgame, one of his favorite improvised lines of Downey Jr.'s was when the actor said "You are so f*cked" to Thanos.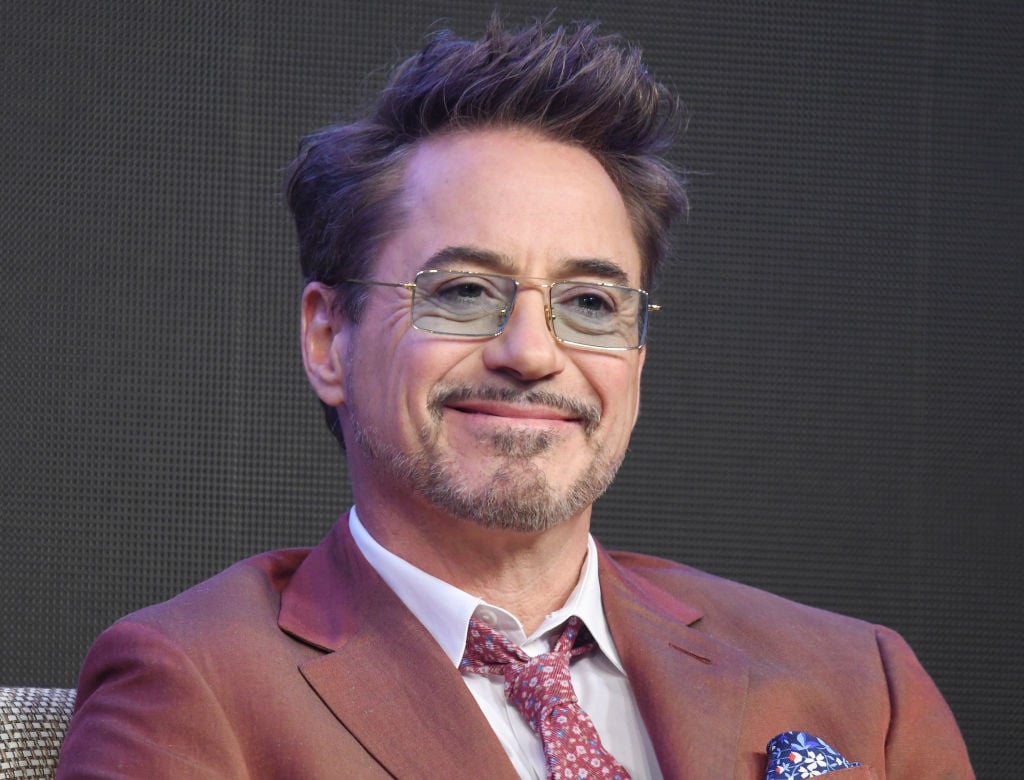 Robert Downey Jr.'s line 'I am Iron Man' is famous
In the movie, Tony Stark takes the Infinity Stones from Thanos and says "I am Iron Man" before snapping his fingers. This defeats Thanos and his army, but even with his Iron Man suit, the power of the Infinity Stones is too much and Tony dies.
The scene brought Tony's arc to a close and cemented him as a true hero in the MCU. Even though fans loved Tony Stark's final "I am Iron Man" line, the actor did not originally want to say it.
"It's an interesting story. I had dinner with [Robert Downey Jr.] like two weeks before we were supposed to shoot it. And he was like, 'I don't know. I don't really want to go back and get into that emotional state. It'll take… it's hard.' And crazily enough, Joel Silver, the producer, was at the dinner. He's an old buddy of Robert's," Joe Russo said on the ReelBlend Podcast. "And Joel jumps in and he's like, 'Robert, what are you talking about? That's the greatest line I've ever heard! You gotta say this line! You have to do this!' So thank God that Joel Silver was at dinner, because he helped us talk Robert into doing that line."
Why the 'I am Iron Man' line was added in reshoots
The iconic "I am Iron Man" line was filmed and added to Avengers: Endgame during reshoots. Before Downey Jr. agreed to come back and film that line, he filmed multiple takes of the scene.
"There were many [other options], and they just weren't the culmination of 22 films. They were more like, 'F*ck you, buddy!' [Snaps] Because Robert, to his credit – and it's why Tony Stark has become so iconic – loves to undercut the drama sometimes with a non-sequitur or something. So we tried a few of those and it was like, 'Really? We're building up to that?' That's why the more serious 'I am Iron Man' was a reshoot, because we had a lot of zags," Avengers: Endgame co-writer Christopher Markus said in an interview about the movie's final battle.
RELATED: 'Avengers: Endgame': Robert Downey Jr. Is the Reason Marvel's Tony Stark Did Not Say Anything in His Final Moments
Robert Downey Jr. improvised other lines
Ford gave even more insight than Markus about the shooting of Tony Stark's final line. According to Ford, some of the final lines tried by Downey Jr. were improvised.
"Robert did a ton of improvs, some of them were funny, some of them were silly, some of them were goofy. But that's his process to find it," Ford said. "The Russos gave him a camera and let it run on him, and let him do a bunch of different things. So we did that and we tried a few of them."
The editor also said that his favorite improvised line of Downey Jr.'s was "You are so f*cked."
"Some of them were obscene. I don't know if I'm supposed to tell you the obscene one, but there's one where he says, 'You are so f*cked' and he snaps. I loved that one," Ford said. "But I can't do it justice, because there were tears in his eyes when he said it. It was an emotional – that was the thing, Robert found the emotional moment in what he did, but it took a little bit of work to get to the right narrative and emotional one."