'Avengers: Endgame': The 1 Star Cut from the Movie Reacts to Their Deleted Scene
Avengers: Endgame featured just about every hero audiences have met up to that point. Truly, defeating Thanos (Josh Brolin) once and for all was a herculean task. But for all the stars featured in the movie, one actor was left out of the final cut. Now finally she speaks up about what it was like to have her scene cut from the Marvel Cinematic Universe epic.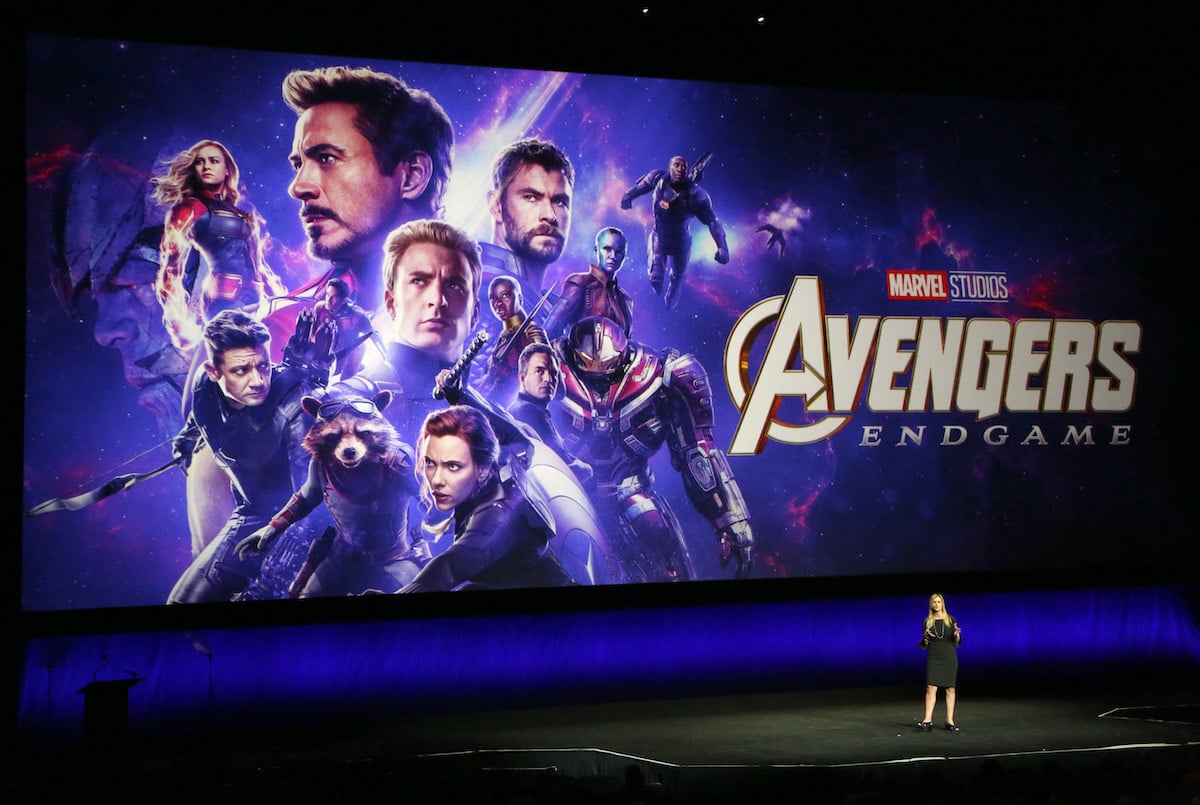 Katherine Langford nearly appeared as Morgan H. Stark
Avengers: Endgame devastated fans by killing off Tony Stark aka Iron Man (Robert Downey Jr.). But the hero's sacrifice almost played out a bit differently. In the final movie, Tony gets the Infinity Stone and snaps. Then, after a brief flash, Thanos' army begins to fade away.
Yet, originally, Tony's snap took audiences into the same ethereal space inhabited by a young Gamora in Avengers: Infinity War. Presumed to be the comics' Soul World, there Tony would have a conversation with his now-adult daughter Morgan (Katherine Langford).
Because time doesn't work the same in Soul World, Morgan could appear to her father in a different form than she does earlier in the movie. Moreover, she could help Tony achieve a sense of peace before Avengers: Endgame flashes back to his tragic death scene. Fans can see the scene on Disney+.
Now the actor reacts to being cut from 'Avengers: Endgame'
Because it slowed down the pacing of the movie's climax, Langford's Avengers: Endgame scene was ultimately cut. The moment — while poignant — does detract from the final battle and robs Tony's subsequent video message to young Morgan (Lexi Rabe) of its impact.
Now in an interview with Australian radio personality Smallzy, Langford shared her reaction to being cut from the movie.
"You know what, I figure if you're going to be cut from anything … being cut from the final Avengers film is not too bad and I think that that experience just filming was amazing," Langford said. "Honestly that, I think, was one of the coolest things I've ever been able to do. So I'm just happy to have the memory."
Could Katherine Langford return to the role in future MCU movies?
Since her big break on Netflix drama 13 Reasons Why, Langford has certainly been keeping busy. She had a key role in Love, Simon in 2018. And while she didn't co-star with Chris Evans in Avengers: Endgame, she did share the screen with him in 2019 hit Knives Out. Langford also appears in the 2020 Netflix series Cursed.
Yet, despite her busy schedule, Langford seems open to joining the MCU again. Smallzy asked about her potential reappearance down the line, and the actor was very hesitant to make any definitive statements.
"I'm sure the Marvel universe is very under wraps, and I was so scared after doing it because I literally couldn't say anything," she said. "So if I did [have plans to appear in the MCU], I don't know if I would be able to say anything, but I'd love to."
Given how the franchise toys with alternate realities and time travel, it feels inevitable for Morgan Stark to play some kind of role going forward. Rumors are already swirling that she could join a potential Young Avengers team. And knowing Marvel, we'll bet they have Langford under contract if the MCU does go in that direction.