'Avengers: Endgame' Was Only Nominated For This 1 Oscar: Was the MCU Film Robbed?
The biggest MCU film of all time, 'Avengers: Endgame,' was only nominated for this one Oscar. Was the movie robbed of the recognition it deserved?
Though 2018's Black Panther was an exception to the rule concerning superhero films and the Academy Awards — receiving the Best Picture nomination (yet ultimately losing out to Green Book) — superhero films are often recognized in multiple cinematographic areas at the Oscars. From sound mixing and sound editing (both of which Avengers: Endgame missed out on this year) to visual effects and more, big-budget Marvel Cinematic Universe (MCU) installments deserve recognition for the level of artistic ingenuity and effort that goes into creating the final piece.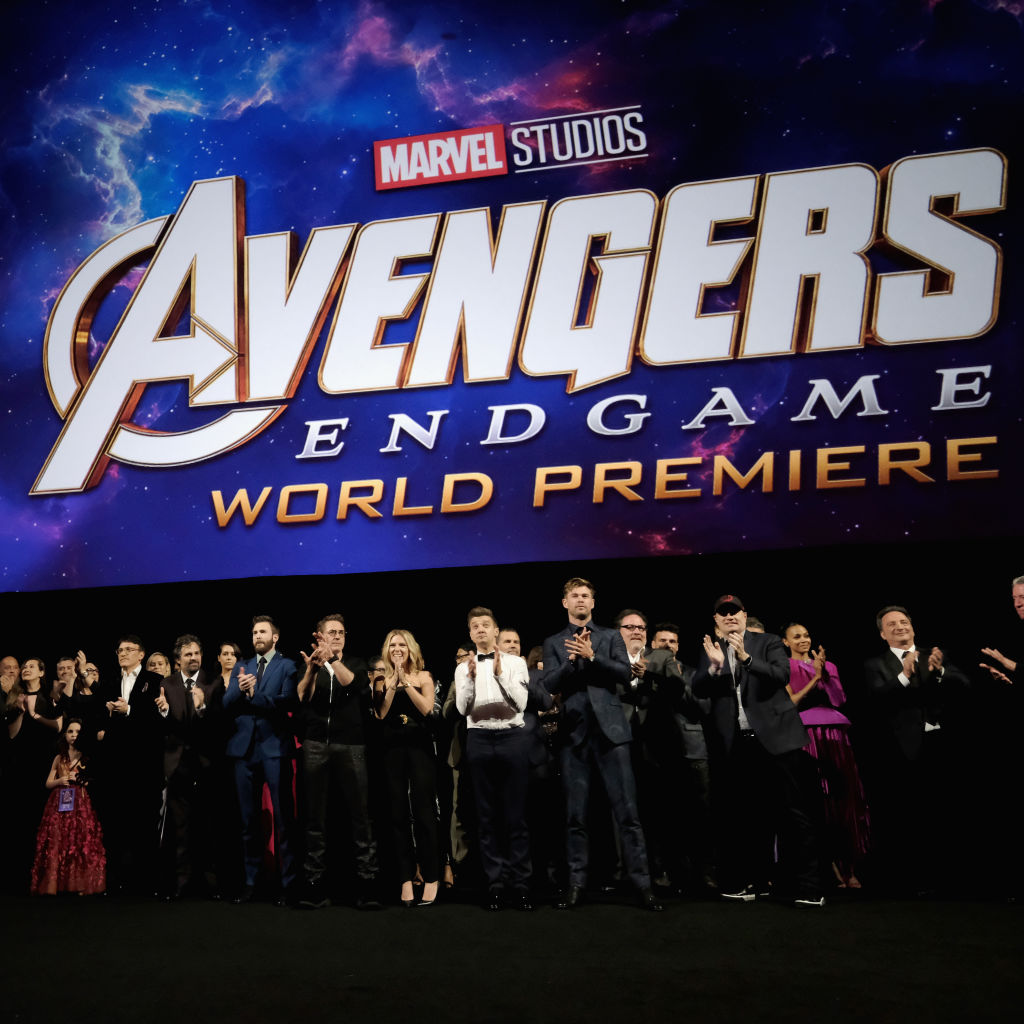 So, just how many Oscars was Avengers: Endgame nominated for? Let's dive into the single Oscar Avengers: Endgame could receive come award night, as well as the films it will be competing against for the coveted golden statuette. Unfortunately, Robert Downey Jr. didn't manage to snag a Best Actor nomination for his final bow as Iron Man; however, others involved in the project did receive some much-deserved acknowledgment. 
'Avengers: Endgame' was nominated for Best Visual Effects
Avengers: Endgame
The Irishman
The Lion King
1917
Star Wars: The Rise of Skywalker
When it comes to visual effects, it's quite difficult to challenge superhero films with saviors flying through galaxies and busting through spaceships. It's hard to challenge people who shoot energy beams from their hands and manipulate the space around them, but The Lion King (with its all-too-realistic animals) and Star Wars: The Rise of Skywalker are definitely major threats to Endgame here. 
Did the Oscar nominations completely rob 'Avengers: Endgame?'
Avengers: Endgame campaigned to win more awards than it was recognized for during the Oscar announcements on January 13. While Avengers: Endgame was hoping for Best Picture recognition, it was not even given a chance to compete. And, if that's not enough to anger the millions of fans and critics who adulated this movie for every single facet involved in its creation, it missed out on some other much-deserved nominations. 
Avengers: Endgame campaigned to be considered for Best Sound Mixing, Best Sound Editing, and Best Film editing. Disney even tossed in its hat for some of the actors in the production. And, while most people assumed that the superhero film's actors would not receive nominations (as action heroes rarely do), many thought the movie had a strong shot at taking home the awards for sound design. Unfortunately, it looks like Avengers: Endgame will be in the running for only one award. 
Endgame, competing against The Irishman, The Lion King, 1917, and Star Wars: The Rise of Skywalker, has some fierce competition in the visual effects arena; however, if this award is not a shoo-in, many will argue that the academy completely dropped the ball, refusing to acknowledge a film with stellar accomplishments due to its existence within the superhero genre. This war has already been waged; however, Endgame was the Infinity Saga's final bow, and it was a beautiful, well-executed film that, according to the Academy, didn't really exist.