'Avengers: Infinity War' Writers Just Quietly Threw Major Shade at Martin Scorsese
The Marvel Cinematic Universe has inspired fans for more than a decade. From Iron Man onward, the series' larger-than-life tales have realized the kind of interconnected superhero universe previously only available on the comic book page. So Avengers fans were none too pleased when one of the world's most respected filmmakers seemingly dismissed the MCU.
Legendary filmmaker Martin Scorsese made headlines in 2019 when he described Marvel movies as "theme parks" and "not cinema." And while everyone is entitled to their opinion, the timing of The Irishman director's statement felt strange. After all, Joker — a comic book movie blatantly inspired by Scorsese's work — contended for Oscars alongside his own film.
Now, in a recent virtual watch party for Avengers: Infinity War, writers Christopher Markus and Stephen McFeely referenced Scorsese's claim.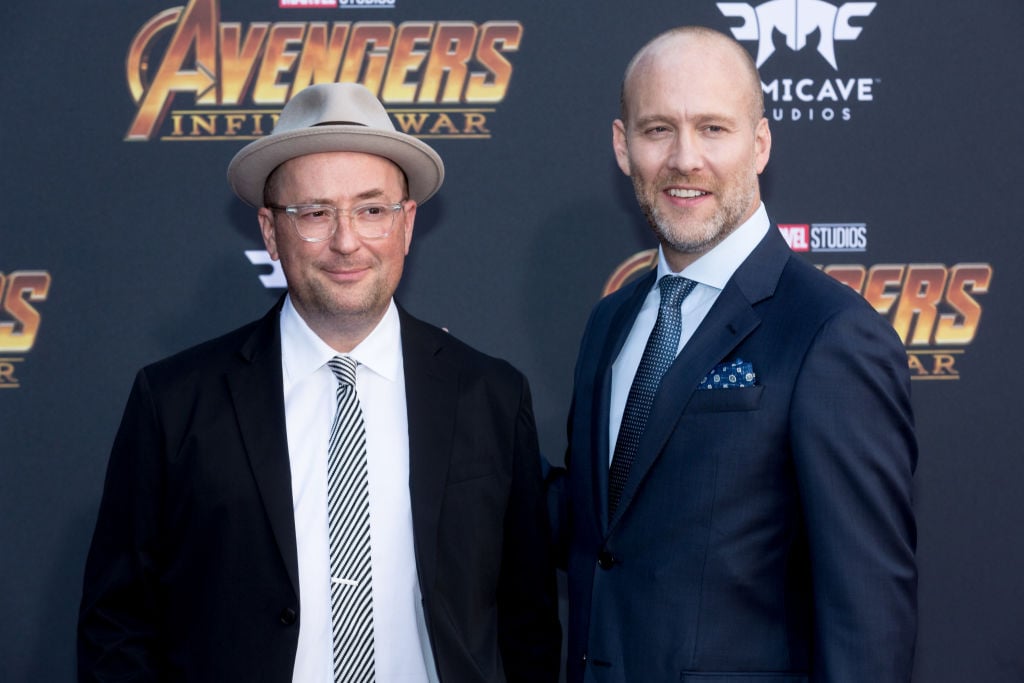 Christopher Markus and Stephen McFeely have a long Marvel history
Notably, Markus and McFeely aren't exactly newbies to the MCU. In addition to both Avengers: Infinity War and Avengers: Endgame, the duo has worked on several other entries. They first joined the MCU for 2011's Captain America: The First Avenger and continued on for Thor: The Dark World, Captain America: The Winter Soldier, and Captain America: Civil War.
Four of their six Marvel productions were directed by Joe and Anthony Russo. As such, the four of them are the core creative team not only for the last two Avengers movies but also most of Captain America's arc. Markus and McFeely even created the short-lived Agent Carter TV series starring Hayley Atwell.
The writers referenced Scorsese during an 'Avengers' watch party
So Markus and McFeely are far more entrenched in the MCU than simply a for-hire writing team. They've become an integral part of the last several years of Marvel storytelling. No wonder the pair took the opportunity to defend their work and, really, the entire Marvel universe during the recent watch party of Avengers: Infinity War.
The writers took over the ComicBook.com Twitter feed for the event. And in response to a fan question over Spider-Man's (Tom Holland) death scene, Markus admitted they knew how heartbreaking the moment would be for fans. The scene, he said, works emotionally "because we all love these characters." Then Markus defended the films as creatively worthwhile.
"It's why these movies work," Markus said. "It's one of the reasons that they're, you know, cinema."
The screenwriter's pointed jab at Scorsese is a testament to how cutting the director's remarks were to fans who hold the MCU so very dear. Sure, the franchise is a Disney-owned cash cow, and its artistic track record is far from perfect. Yet, Marvel shouldn't be penalized because it strives for a different form of storytelling than Scorsese's oeuvre.
Will Christopher Markus and Stephen McFeely return to the MCU?
After Avengers: Endgame, it's unclear when or if Markus and McFeely will return to the MCU. Perhaps the duo just wants a break after changing the series so dramatically. But after four films together, we imagine the writing team will return when the Russo brothers do. As for the directors themselves, it seems an MCU return is inevitable, Joe Russo said.
"We adore Kevin [Feige], Lou [D'Esposito], Victoria [Alonso], and everyone at Marvel, and we're always looking for another opportunity to work together," Russo told Esquire. "When the right one comes along, I'm sure we'll all go make it."
According to rumors, the Russos could be back in a few years for a big-screen adaptation of the "Secret Invasion" storyline. For now, fans have plenty to look forward to, with as many as four films coming each year going forward. Phase 4 of the MCU officially kicks off when Black Widow is finally released on Nov. 6, 2020.