'Avengers' Star Paul Bettany's Classic Response to Jason Statham's Marvel Diss 'I Could Take My Grandma and Put Her in a Cape'
Marvel Cinematic Universe actor Paul Bettany originally joined the franchise as the voice of J.A.R.V.I.S. in 2008's Iron Man, moving on to appearing in the flesh as Vision in the 2015 film Avengers: Age of Ultron. Pulling double duty with on-screen and voicing roles, the British actor is clearly able to juggle a range of characters.
When actor Jason Statham made some derogatory remarks regarding the superhero franchise, Bettany didn't waste time on responding with his own thoughts.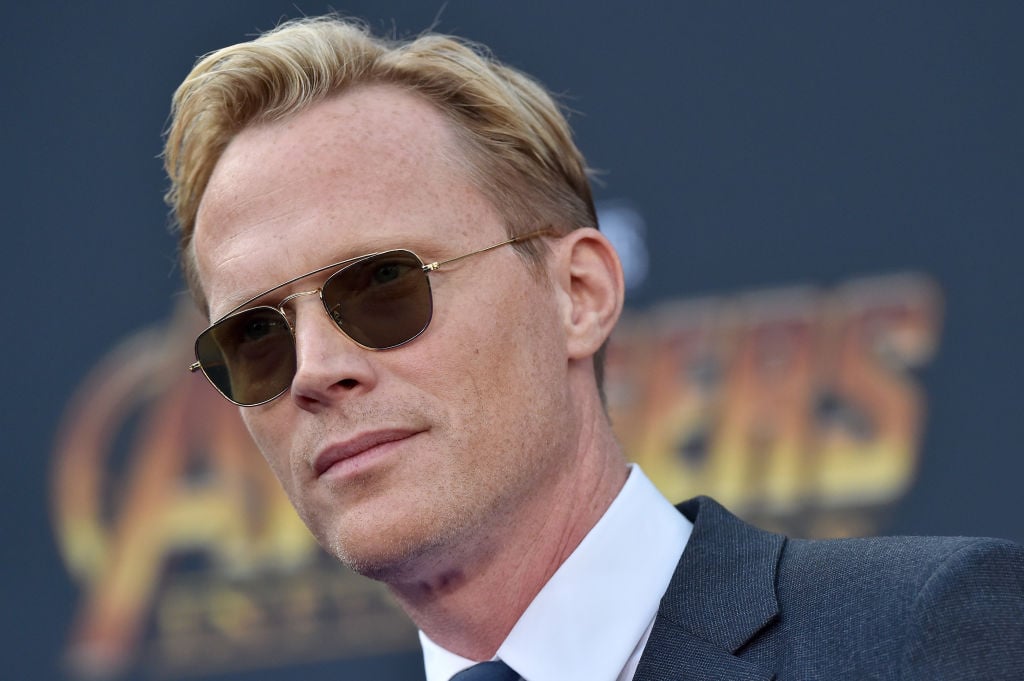 Statham says 'the cape wouldn't fit'
When Statham was first asked about ever considering a role in the superhero genre, the actor didn't sound like much of a fan of the franchise.
"It's all about money, kids pay money to go and see them," Statham told Digital Spy in 2013. "The fascination is superheroes, it's what people want to go and see but you wouldn't get me rushing to the cinema to see those. I like the old-fashioned type of film."
The Transporter star revealed that he hadn't been pitched to play any parts in the films, nor was he interested. "They've never offered me a part in one of those and I don't think the shoes would fit," Statham said. "Or the cape wouldn't fit!"
RELATED: MCU Characters Who Could Come Back From the Grave for Redemption in Phase 4
'Expendable's' star disses Marvel
Statham is known for his tough-guy roles in films including the Fast and Furious and The Expendables franchises. When rumors began to swirl of the actor joining the Marvel Daredevil series on Netflix as the villain Bullseye, Statham had plenty to say.
"Any guy can do it," Statham told Italian entertainment site I400CalCi in 2015 of acting in a Marvel film. "I mean, I could take my grandma and put her in a cape and then put her in a green screen, and they'll have stunt doubles come in and do all the action. "
The Crank star credited computer-generated imagery rather than the casting for the success of the films. "Anybody can do it. They're relying on stunt doubles and green screen and $200 million budget," Statham continued. "It's all CGI created. It's not authentic. I'm inspired by old real star guys that can really do their thing."
RELATED: How the MCU Gets Romance Totally Wrong
'Vision's' Paul Bettany weighs in
Talk show host Conan O'Brien brought up Statham's comments when he interviewed Bettany in 2015. The Avengers star first responded by praising the actor's work. "I heard about this… I don't know why anybody would talk smack about something," Bettany commented. "He's brilliant at what he does. I couldn't do it."
The Marvel actor proceeded to explain his stance on the topic, with a classic tip for Statham. "There are times when I try and do as many of the stunts as I can, myself," Bettany shared. "But there are times when it's too dangerous or it's too tricky, and even the producer says, 'This is too dangerous and tricky for you.' You know, potentially, he should maybe think about investing in like an acting double."
The zinger was met with whoops and cheers from the audience and host, where Bettany again emphasized that he doesn't believe in dissing others in the industry.
RELATED: People Share the MCU Moments That Shocked Them the Most
"I would never talk s*** about somebody else's work," he reiterated. "You know, I read the contract, they [Marvel] employed me as an actor. There's obviously stuntmen in the world — you've met them, you've seen them. They are very good at what they do, so let them, uh, do it."
He ended off repeating his recommendation for the Fast and Furious star. "But if there's a really, really tricky scene with some very tricky dialogue, one might consider bringing in an acting double for Jason Statham," Bettany said.
Jokingly coming to Statham's defense, comedian Andy Richter came up with a possible reason for the negative comments saying, "He may have just been trying to drum up work for his grandma."