Awkwafina Played a Pivotal Role in 'Shang-Chi' Casting
A new Marvel superhero, Shang-Chi is going to debut on theater screens this September. With Shang-Chi and the Legend of the Ten Rings, the Marvel Cinematic Universe will introduce its first movie led by an Asian. Cast as Shang-Chi in the movie, actor Simu Liu has received praises for his acting in the film from many people including the CEO of Marvel Studios, Kevin Feige. While looking for the perfect actor to play the role, director, Daniel Cretton and other members of his team auditioned many actors. However, it was a chemistry read with actor Awkwafina, that played an important role in deciding who got the part, The Hollywood Reporter writes.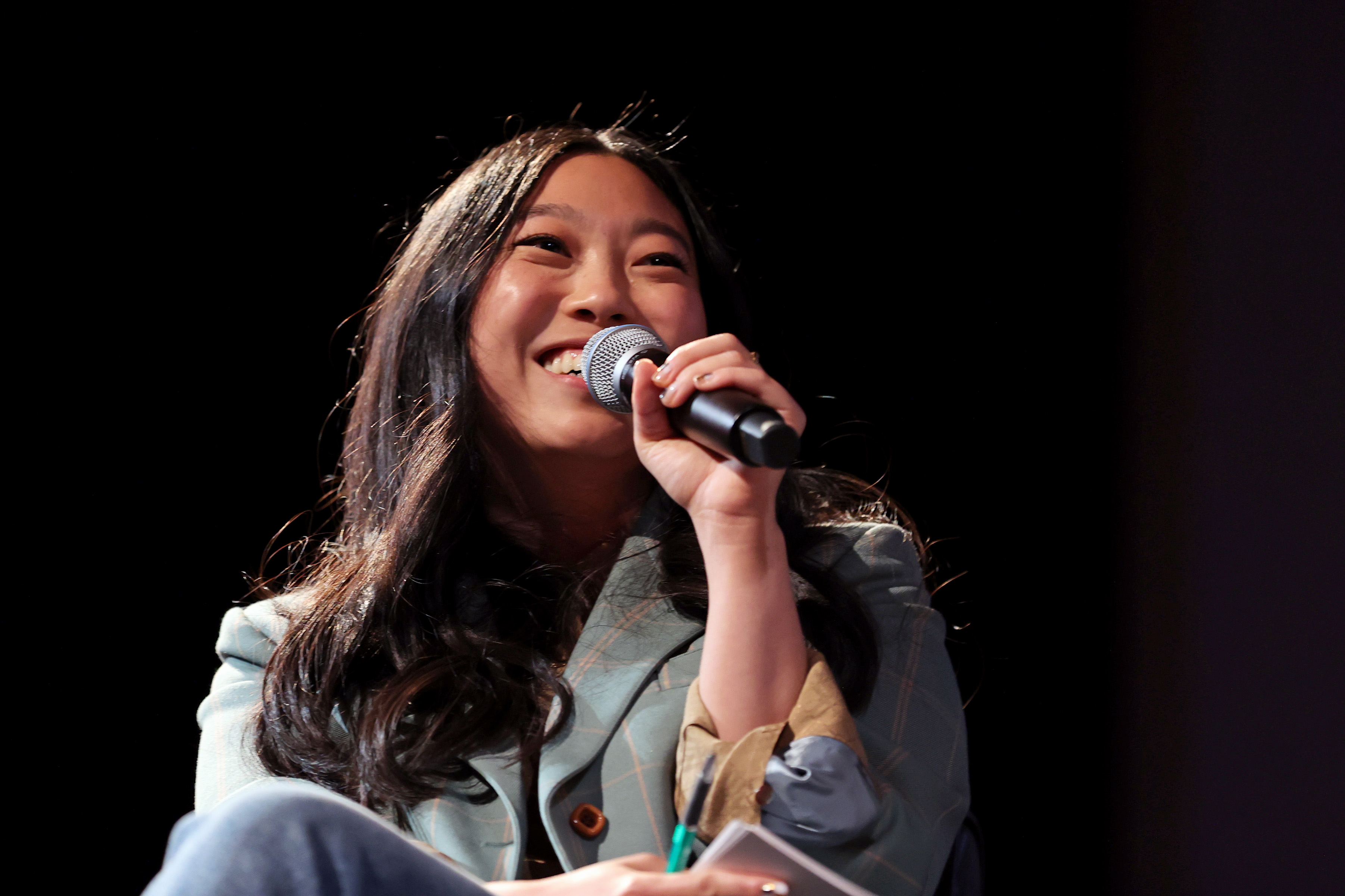 Awkwafina was the first cast member of the movie
As the best friend of the superhero Shang-Chi or Shaun, Awkwafina's character Katy is integral to the story. Though Katy is not a part of the original comics, her role in the movie is important, both as a sidekick and a support system to Shang-Chi. Since many details about her role, like if she is a superhero too, have not been made public, it is safe to assume that there might be a reveal either in this movie or somewhere down the line.
While thinking about the role, Cretton and his team immediately thought of Awkwafina. In the movie, Katy works with Shaun as a parking valet in San Francisco. Even as she is a Berkley graduate who can do much with her life, Katy is still trying to figure out what she wants to do.
When Shaun decides to confront the organization called Ten Rings and through that his own past, Katy joins him on his journey. This has a huge impact on her life as well. She is not just there to cheer Shang-Chi on but also in the capacity of a collaborator.
For this reason, the chemistry between Katy and Shaun/Shang-Chi was an essential prerequisite for the actors wanting to be cast as Shang-Chi.
Awkwafina led numerous chemistry reads to find the perfect Shang-Chi
Since Awkwafina was already cast before anyone else in the movie, she got to lead many chemistry reads with several actors, all of whom were auditioning for the pioneering role of Shang-Chi.
Awkwafina told The Hollywood Reporter that after she got to know she was a part of the effort to find the right actor for the role, she focused on doing just that during the chemistry reads.
"I wanted to come in, do my part, not be distracting and let these actors give probably one of the most important auditions of their lives at that point," Awkwafina said. "So I just wanted to blend in and help them showcase what they could do."
While Awkwafina couldn't divulge which scenes she read with the actors, she did say that her read with Simu Liu made it pretty clear that he would get the role.
Awkwafina and Simu Liu's Chemistry Read
Even though Awkwafina read with many actors, she said that she remembered the day when she had to test with Simu Liu, who, in the end, got the coveted role. Both the actors, Awkwafina admits, were nervous before they tested together. While it was only Liu who was auditioning for the role, Awkwafina couldn't help but be anxious.
"I was like, 'I hope I don't get fired in the process of chemistry reading,'" Awkwafina said.
Looking back at their read together, Awkwafina said, " It was apparent that he was Shang-Chi from the jump."
More about Katy's journey with Shaun/Shang-Chi and any surprises her character has in store for the audience will only be known when Shang-Chi and the Legend of the Ten Rings hits the theaters on Sep. 3.
RELATED: 'Shang Chi': Brie Larson's Captain Marvel Could Make An Appearance in the Latest Marvel Movie