Ayesha Curry Can't Stand This High-End Food Delicacy — 'I Do Not Like the Texture'
Ayesha Curry is in the headlines almost daily for a plethora of reasons — she is a social media influencer, regularly sharing stories about her children and her marriage; she is an actress, who appeared in movies and music videos when she was just a child; and she is the wife of the basketball star Stephen Curry. However, Curry is probably best known to her fans as a home chef and bestselling cookbook author.
Curry is vocal about her love of food in all its forms. However, there is one particular food that Curry definitely does not enjoy, a high-end delicacy that could surprise many of her fans. 
How did Ayesha Curry become famous?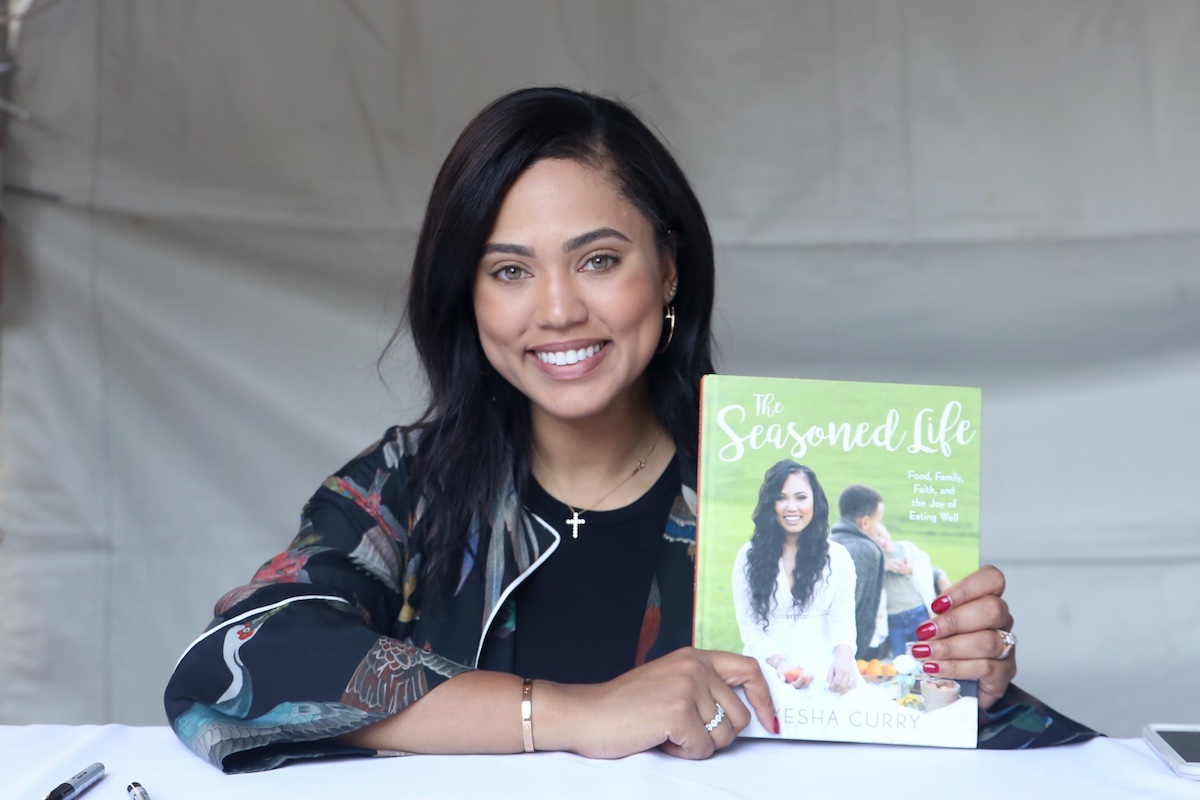 Curry was born in Canada in 1989. Raised in Toronto, Curry enjoyed a multicultural upbringing and decided at an early age that she wanted to pursue a career in acting.
By the time she was 12 years old, Curry had already acted in a music video, impressing directors with her stunning beauty. After she graduated from high school, Curry moved to California in order to pursue her film career. She appeared in a number of television films and movies.
In 2011, her acting career was sidelined when she decided to marry her high school sweetheart: up and coming basketball star Stephen Curry.
In short order, Stephen and Ayesha Curry welcomed three children, two daughters and a son. In spite of her busy life as a wife and mother, Ayesha Curry decided that she wanted to follow up on her passion for cooking, and began writing and uploading recipes both to her food blog and to YouTube. 
Ayesha Curry is a popular celebrity chef
2016 was a big year for Curry, as she released her first best-selling cookbook, The Seasoned Life. The book became a bestseller, and Curry became a top name in the celebrity chef world. She began starring in her own television series, Ayesha's Homemade, which featured cameos from her family members, including her husband and children.
Curry also collaborated on an exciting new restaurant, International Smoke. Over the past couple of years, Curry has continued to work on her food projects. She has appeared as a judge and host on several Food Network programs, including Chopped Junior, Guy's Grocery Games, and The Great American Baking Show.
In September 2020, Curry released her second cookbook, The Full Plate, which also became a bestseller. 
Which food item can Ayesha Curry not stand?
Curry is known for her flavorful, fun, and healthy recipes — food that can easily please the whole family. She likes to expose her kids to a wide variety of flavors, far beyond the standard fare for kids like nuggets and fries.
Still, Curry is particular about one particular food when it comes to her own plate. In a spring 2019 interview, Curry revealed the one food that she cannot stand.
"I do not like foie gras," Curry admitted. "I am so anti-foie gras. And it is not even the method of how it's done. It's a textural thing for me. I do not like the texture. I've had it so many ways, and I just don't care for it. So that's the one thing that, like, I can't do it. I can't do it."
Foie gras is fatty duck or goose liver, and is considered to be quite a delicacy, especially in French cuisine. While many high-profile celeb chefs might turn to foie gras when they want to impress guests, Curry definitely will not be serving it up in her kitchen anytime soon.