Ayesha Curry Sets Record Straight About Open Relationship With Steph Curry—'Don't Disrespect My Marriage Like That'
Ayesha Curry took to social media to slam a rumor about her alleged open marriage, responding to a critical comment with a very decisive tone.
Steph Curry and Ayesha Curry are one of pop culture's most iconic power couples. The two have been married for years, share three adorable children, and both work hard on their respective business ventures. While the Currys don't hesitate to share plenty of loving snapshots on social media, they are celebrities, and prone to the same speculation and rumors that dog many other high-profile couples. Recently, Ayesha Curry took to social media to slam a rumor about her alleged open marriage, responding to a critical comment with a very decisive tone.
How long have Steph and Ayesha Curry been married?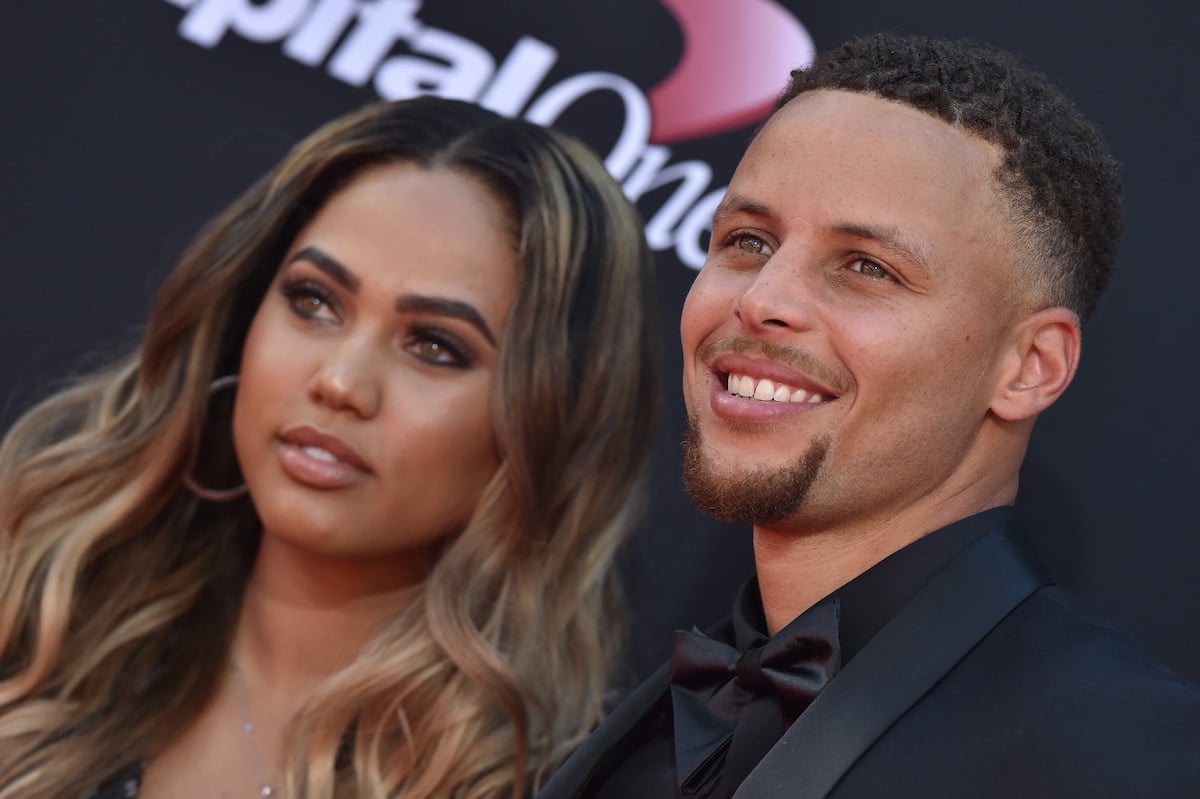 Steph and Ayesha Curry have been together since the early 2000s. The two first met through a church youth group, but they didn't connect romantically until after Ayesha Curry left North Carolina in order to pursue an acting career in Hollywood. They started dating, and in 2011, the two tied the knot. In the years since their high-profile marriage, the happy couple have had three children – two daughters and a son.
Throughout Steph Curry's basketball career and Ayesha Curry's booming career as a celebrity chef and lifestyle entrepreneur, the couple has managed to stay transparent with their fans. They regularly share pictures of their family life on social media and have opened up about the pressure of maintaining a happy marriage in the spotlight. Although the Currys seem truly happy, the rumor mill started swirling about them in December 2021 – spawning rumors that shocked many fans. 
Rumors about open marriage have been swirling around Steph and Ayesha Curry
In December 2021, a rumor started circulating that claimed Steph and Ayesha Curry were involved in an open marriage. According to Life & Style Magazine, the rumor started when the Instagram blind item page, @Deuxmoi, ran an item that, while failing to mention the Currys by name, seemed directed at the couple.
In part, the blind item read, "Have it on good authority that this well-known NBA couple aren't as faithful in love as their social media and image make them out to be! They both have side hookups and flings but keep it very private to keep up the perfect family image they show to the world. I was shocked to learn, they've been together for so long." It didn't take long before critics were guessing at who the blind could be directed at, with most pointing their finger at Steph and Ayesha Curry. While many fans didn't believe the blind, there were a few who took to Ayesha Curry's social media pages to remark on the rumor. 
What did Ayesha Curry recently say about the open marriage rumors?
Ayesha Curry doesn't mind clapping back at trolls on Instagram. According to Insider, a critic recently left a comment on a recent post by Curry praising her NBA star husband, with the comment referring to the open marriage rumor. "But yet you still want an open relationship," the comment said. "If I were him you woulda been sent to the streets already."
Curry herself responded to the critic, posting a now-deleted comment that allegedly read "Do you know how ridiculous that is? Don't disrespect my marriage like that. Please and thank you." Other than the comment, neither of the Currys have responded directly to the open marriage rumors. While it is likely that the rumor hasn't been put to bed completely, it certainly seems as though Ayesha Curry has no problem tackling such insinuations as soon as she notices them – especially in her own comments section.