Azriel Clary Speaks on Backlash She's Received Regarding Her Relationship With Her Ex, R. Kelly – 'Victims Should Not Be Shamed'
Azriel Clary says the backlash she's received over speaking about her alleged abuse from R. Kelly is unfair. Clary says she won't be silenced.
R. Kelly's former girlfriend Azriel Clary says the backlash she received since coming forward with allegations of abuse from Kelly has been hard to fathom. Clary was in a five-year relationship with Kelly, beginning when she was underage. Despite the criticism, Clary says she'll continue to be a voice for herself and other victims.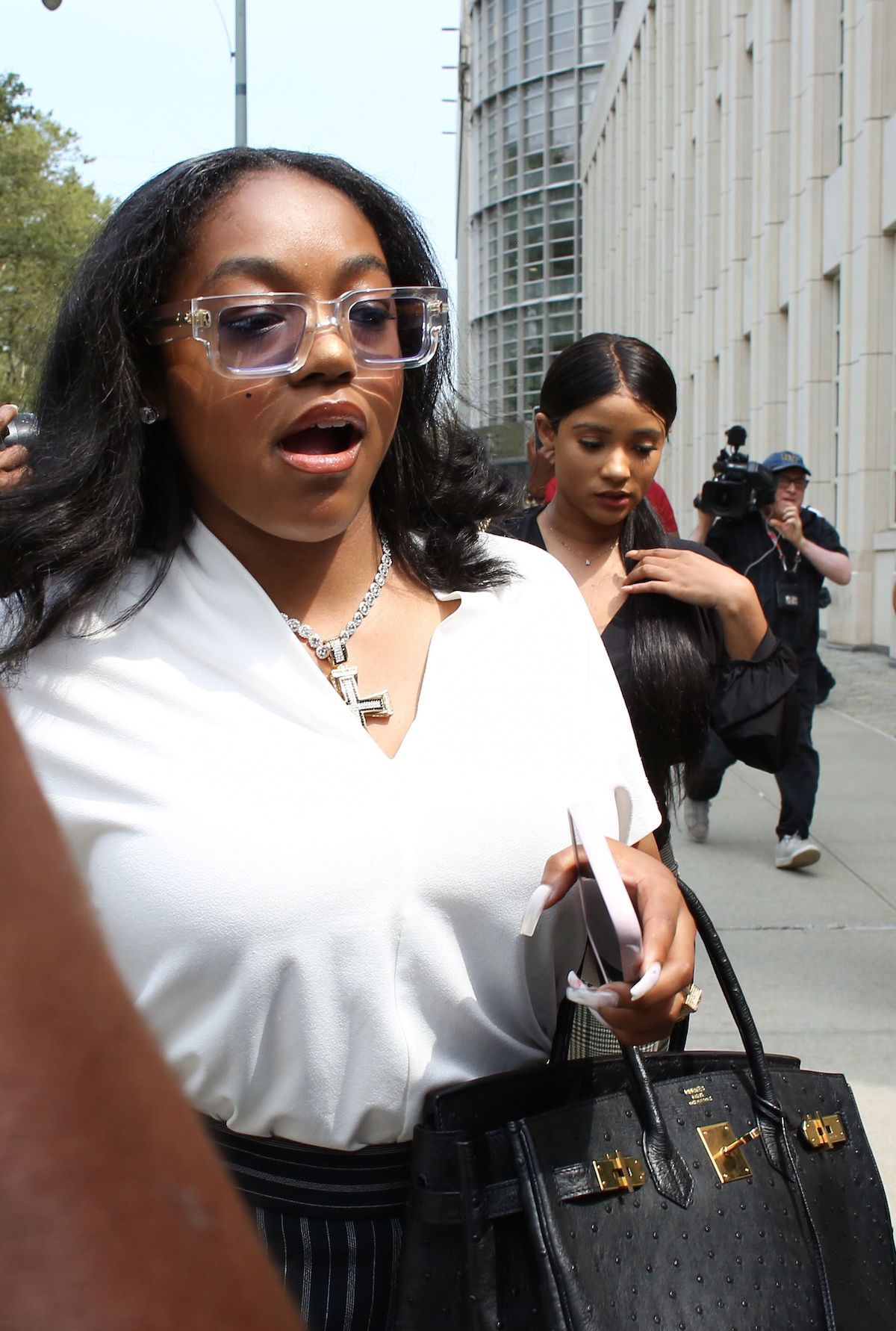 A recap of Azriel Clary's five-year relationship with R. Kelly
Clary met Kelly when she was 17-years-old at a concert in her hometown of Florida. An aspiring singer, she was invited on stage with Kelly and later accepted a proposal for the singer backstage to be his protegee. 
Initially, Clary's parents, or another adult in the Clary family, would travel with Clary as she worked with Kelly. Her parents allege that when Clary turned 18, all communication between them with their daughter stopped. They later discovered that Clary began a sexual relationship with Kelly when she was underage.
Per the Clary's, their daughter was one of Kelly's multiple live-in girlfriends who lived in a sex cult. They also say their daughter was in a manipulative and abusive relationship with Kelly who controlled her every move.
Related: R. Kelly's Girlfriend, Azriel Clary, Speaks After Moving Out His Chicago Condo
Amid the controversy of the Surviving R. Kelly documentary, Clary and Kelly's other live-in girlfriend, Joycelyn Savage, spoke with Gayle King and denied her parents' account. They alleged their parents were out to blackmail Kelly.
Months later, however, Clary fled Kelly's home and confirmed that she was abused by Kelly during their relationship.
Azriel Clary comes forward with details of the abuse she says she received from R. Kelly
Clary has been opening up more about her turbulent relationship with the embattled R&B singer. In a January 2020 interview with The UK Sun, Clary spoke on the verbal, physical, and emotional abuse she says she suffered at the hands of Kelly.
Clary told the outlet that one of her worst beatings from Kelly came when he discovered she was in communication with her friends, which he forbid his girlfriends from doing.
"I was just in communication with two of my girlfriends and he made me text them a very long lie, basically saying why I no longer wanted to be friends with them," she alleged. "And then he beat me, he abused me verbally and then he beat me physically. Then he beat me with a shoe – a size 12, Nike Air Force One shoe. And he beat me all over, it felt like hours and I was covered in welts all the way from my neck down."
Azriel Clary says she's been victim shamed since telling her story of her relationship with R. Kelly
Many accuse Clary of being with Kelly for his wealth and status. They also question why she's come forward with her allegations now when she denied them previously.
For Clary, the backlash has been disheartening. She told Claudia Jordan on Jordan's Out Loud talk show:
Related: R. Kelly's Former Live-In Girlfriend, Azriel Clary, Is Back Home With Her Family: Here's What Her Parents Said
"For me personally, it was quite disturbing. A majority of the backlash that I received was from the Black community and other influencers and celebrities," Clary said. "But more importantly, that's kind of what made me feel like it is quite important that I share this because there are so many people that are just like me. Victims are not the ones that should be shamed. It should be the predator. It should be the abuser."
Despite such, Clary refuses to be silenced, telling Jordan: "It just shows that there is still a lot of hypocritical people and there are a lot of people that are just very ignorant to the situation. There's really nothing that I can do for them, personally, but what I can do is help victims know that it is okay to tell how you feel. It is okay to open up with the world regardless of the backlash that it comes with."