Azriel Clary Testifies About Alleged Abuse From R. Kelly; Claims Beatings, Forceful Abortions, and Herpes Diagnosis
One of R. Kelly's former live-in girlfriends, Azriel Clary, has taken the stand at Kelly's sex abuse and trafficking trial in New York. Clary, who is being identified as "Jane Doe 5," met Kelly backstage at a concert and began a relationship with him when she was 17.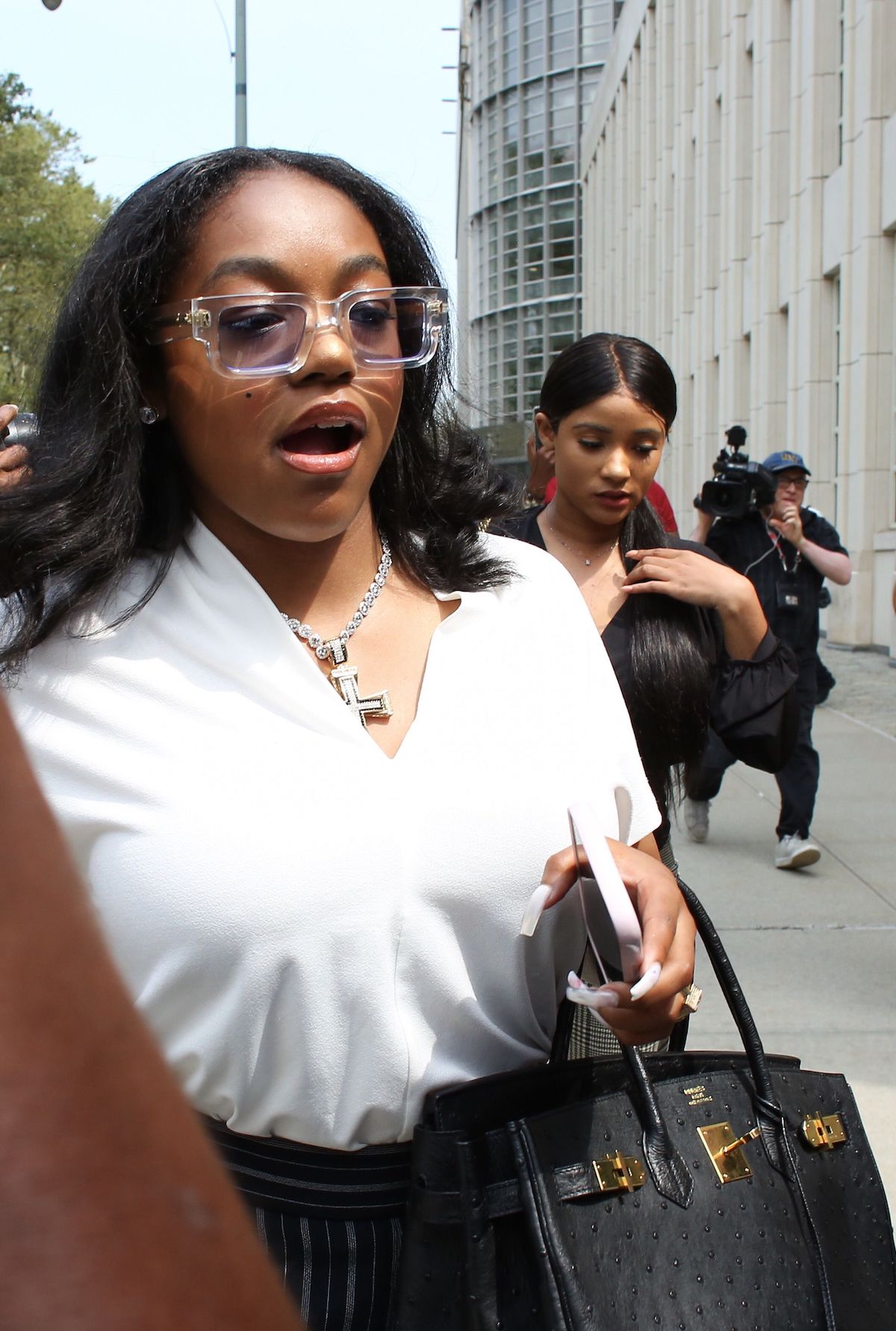 Her parents famously fought for her safe return,f as featured in the Lifetime documentary Surviving R. Kelly, alleging that Azriel was part of a cult and severely brainwashed and manipulated by the disgraced R&B singer. She says she fled for good in December 2019 amid Kelly being arrested. 
Azriel Clary recounts learning she contracted herpes from R. Kelly and was forced to abort their child
The Daily Beast reports Clary's recent testimony described the five-year relationship as riddled with sexual, verbal, emotional, and physical abuse. She says Kelly "peer-pressured" her into giving him oral sex during their first encounter alone in a Florida hotel. Months later, she says she began experiencing severe abdominal and vaginal pain during intercourse, so bad to the point that she says she couldn't walk.
After being taken to a hospital, Clary learned she'd contracted vaginal herpes. When she told Kelly, she said he became "agitated" and blamed her, stating she could have gotten the STI from another partner. Clary testified that Kelly was the first and only man she'd been intimate with.
Related: R. Kelly's Associate Pleads Guilty to Torching Car of Kelly's Ex-Girlfriend, Azriel Clary
"This man purposely gave me something he knew he had had, that he could have controlled," Clary stated on the stand. The report notes Kelly was "emotionless" during Clary's testimony.
Kelly's former physician, Dr. Kris G. McGrath, testified that he began prescribing the singer medication for herpes in 2007, explaining he believed the singer contracted the virus in 2000. 
Clary also alleges Kelly forced her to get an abortion in 2017. "He had expressed that he had still wanted me to keep my body tight, and he wanted to have a family after he got rid of the rest of the girls," she said, explaining there were multiple live-in girlfriends at the time.
The former live-in girlfriend of the singer says she was beaten and tortured often
One of Clary's first encounters with abuse came when she says she admitted her real age. She says she initially told Kelly that she was 18 during their first meeting and was afraid to reveal her true age. 
When she finally told him, she says Kelly laughed at her before slapping her with an open palm. He walked away, only to return hours later and persuade her to get back with him. "He gave me a kiss, and he said we would figure it out," she said.
Clary says Kelly beat her "every two to three days" for violating a long list of rules. Some rules included calling Kelly daddy, having intercourse on-demand, and not making eye contact with other men.
Related: R. Kelly's Ex-Girlfriend Azriel Clary Is Calling Him Out On Social Media For Continuing To Request Early Release From Prison
She recalled an incident she also shared with the U.S. Sun in January 2020. She says Kelly mercilessly beat her with a size 12 Air Force 1 shoe after she lied about texting her high-school friend.
"He hit me all over. My arms, my face, my butt," she said.
She recounted other beatings and verbal attacks, which she says Kelly called "chastising."
"He would leave bruises, and it would sometimes make my skin tear," she claims. "[Kelly] said that it was just a spanking to help me remember" his rules.
How to get help: In the U.S., call the RAINN National Sexual Assault Telephone Hotline at 1-800-656-4673 to connect with a trained staff member from a sexual assault service provider in your area. 
How to get help: In the U.S., call the National Domestic Violence Hotline at 1-800-799-7233 or text START to 88788.