'B Positive': Drew Sinks Into a Deep Depression
B Positive left off with Drew (Thomas Middleditch) not following his treatment plan. His world is shaken after his dialysis buddy, Jerry (David Anthony Higgins), has a failed kidney transplant. The situation causes Drew to sink into a deep depression and question his life.
Jerry's body rejects the kidney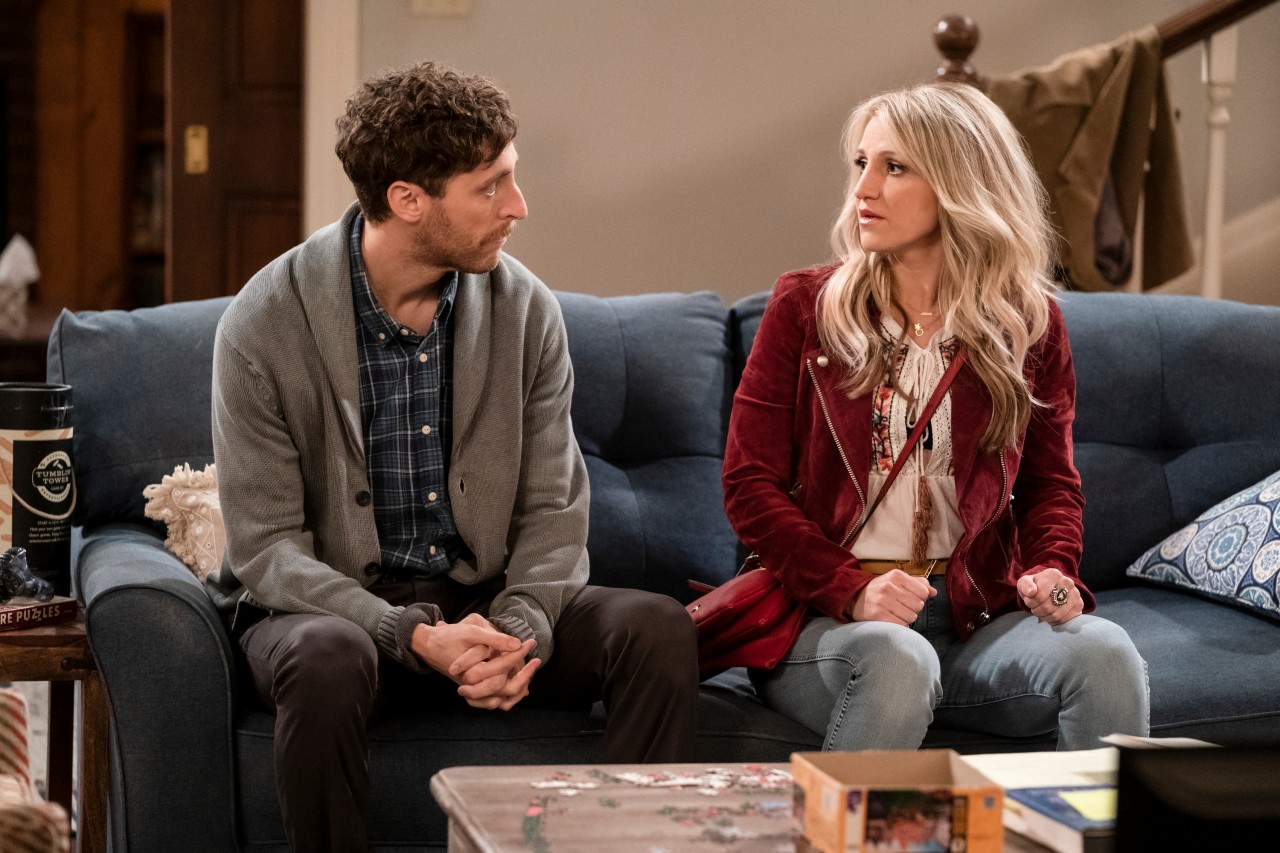 During B Positive Season 1, Episode 10 (titled "B Negative Part 2"), we get to see what happens to Drew after he skips dialysis and heads to the airport. Drew is depressed after Jerry's failed procedure. This unexpected event causes him to take a look at his own life and re-evaluate his journey toward getting a new kidney.
After what happened to Jerry, Drew feels like nothing is guaranteed to work out in life. He has lost all hope and decides to just forget trying to get better. There are too many uncertainties in life, and he just wants to give up.
Drew is depressed and angry
Drew puts on a brave face for Jerry, but as soon as he leaves his hospital room, his mood changes. Gina (Annaleigh Ashford) tells Drew he was very inspiring, but he tells her he was simply trying to make Jerry feel better and he didn't mean what he said.
"Do you really think I meant any of that?" asks Drew. "I was just trying to make the guy feel better because he's right back to where he started. He's probably going to spend the rest of his short life in that dialysis chair."
Gina says he's being grim, but Drew says maybe that's just who he is now. Gina tells him not to be mad at her, but he says he's not. He's really mad at himself. He regrets that he allowed himself to hope for a better life.
"I'm mad at me for letting myself hope," says Drew. "Because I should know better. You can make all these plans, and in the end some acute rejection comes along, and you're done."
Gina is worried about Drew
Drew is a therapist, but now he's the one who needs help. Gina tries to help Drew get through his depression, but he seems to be sinking further. He's afraid there's a chance he won't have a successful kidney transplant because of what he saw Jerry go through. Gina tries to convince Drew to go back to dialysis. She reminds him that he has a beautiful home, a successful career, and a beautiful daughter.
At one point, Drew goes missing, so she calls on Eli to help her find him. Unfortunately, she finds Drew passed out on the road.
What happened last time on 'B Positive'
Drew has been getting close to his dialysis mates. In response to Gina's suggestion, Drew has a small party so he can get to know them. He learns each of them are dealing with personal struggles and feelings of isolation because of their chronic illnesses. With Gina's help, he learns he is not alone, and he can make meaningful connections.
'B Positive' airs Thursdays on CBS at 8:30 p.m. Eastern Time.
Follow Sheiresa Ngo on Twitter.