'B Positive': What Annaleigh Ashford Really Thinks of Drew
Thomas Middleditch plays Drew on B Positive. Here's what Annaleigh Ashford thinks of his character.
B Positive Season 2 is almost here. CBS recently announced the series will be back for another season. Annaleigh Ashford (Gina) once spoke about working on the show and what she thought of co-star Thomas Middleditch's character, Drew.
Filming 'B Positive' during the COVID-19 pandemic was challenging
During a 2020 interview with CBS Sacramento 13, Ashford says there were some challenges they had to overcome while filming B Positive. According to her, one thing that was tough was not being able to see the crew's faces. Since they were wearing masks, Ashford says she could only see the crew members' eyes.
"We're taking every protocol that you can take," says Ashford. "We're following all of the CDC guidelines plus some more. One of the things that's been kind of interesting because the crew is in full PPE all the time. We have never seen the crew's faces; we've only seen their eyes."
Ashford says she's looking forward to the time when things go back to normal. "We're all looking forward to the day where we'll get to see each other's faces and hug each other because we spent a lot of time together over the last seven weeks," says Ashford. "Hopefully, we'll get to spend a lot more time together."
What Annaleigh Ashford thinks about Thomas Middleditch's character, Drew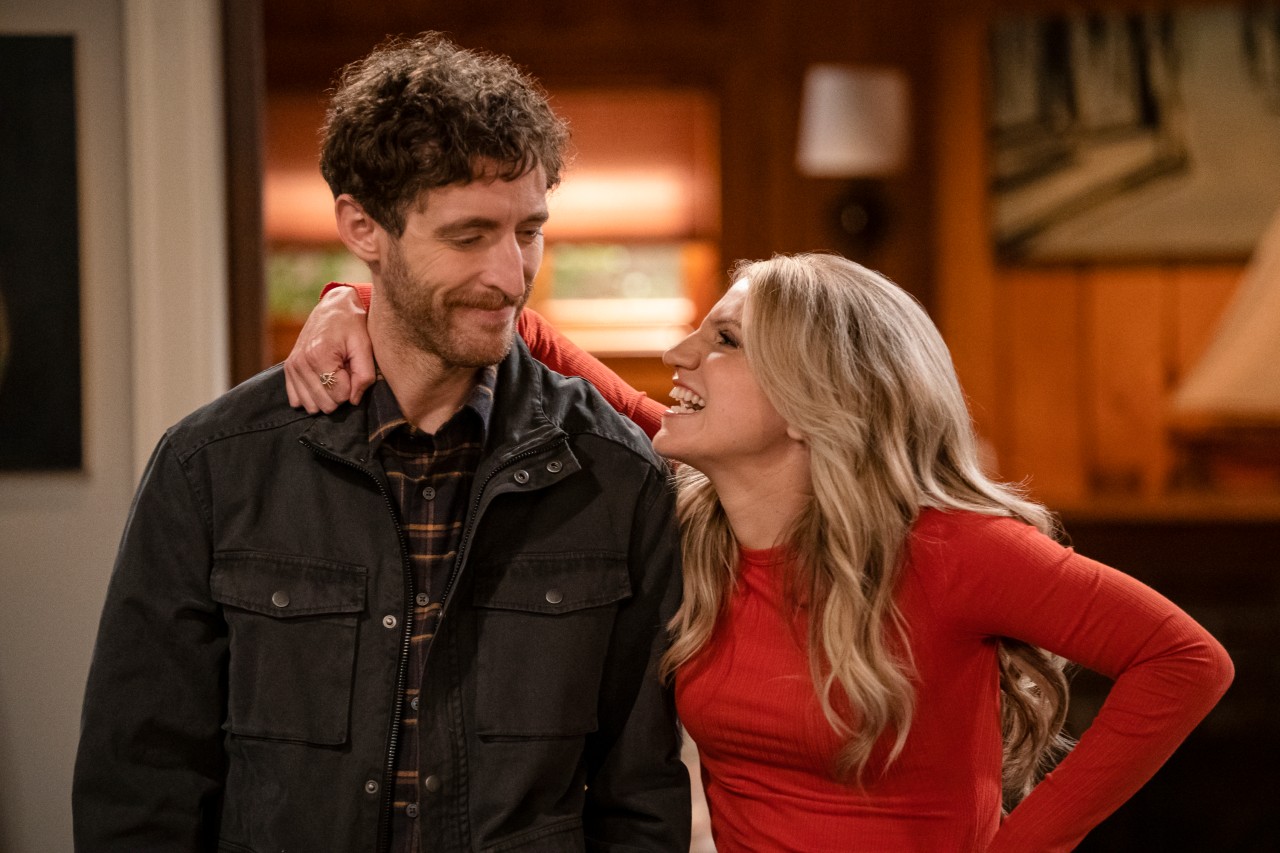 When asked about the show's characters, Ashford talks about Middleditch's character, Drew. She describes him as a quirky guy who would rather stay home and read than go out and socialize. She says her character, Gina, is Drew's complete opposite, and that's what makes the show work so well.
"We're lucky that we get to play characters that are complete opposites," says Ashford. "Drew is sort of a fuddy duddy. He likes to read and drink tea, and Gina likes to drink shots. Playing polar opposites always sets up the perfect dynamic for comedy."
How 'B Positive' was created
How did B Positive come about? Ashford says B Positive was born from the show creator's (Marco Pennette) personal experience. He needed a new kidney and was able to receive one thanks to a family friend's kindness.
"I think one of the special things about this premise and this story is it came from a true story from Marco Pennette, our show creator," says Ashford. "These two people are connected for the rest of their lives. When Gina gives Drew his kidney it's in him forever. They are connected forever."
Marco Pennette on his kidney transplant
Pennette tells the New York Post his kidney disease took him by surprise. Although he's a diabetic, he didn't think something like this could happen to him.
"Unlike Drew [Thomas Middleditch], I'm a diabetic, but even I was taken by surprise and didn't see it coming," he told the publication. "I wasn't really prepared for that. The doctor said, 'You should start thinking of asking a friend to be a kidney donor.' He said it as casually as that, and I was like, 'What?!'"
Follow Sheiresa Ngo on Twitter.