'B Positive': What We're Hoping for in Season 2
One of CBS's newest comedies, B Positive, has been given the green light for season 2. Here's what we're hoping to see on the television series this fall.
Drew and Gina's kidney transplant goes well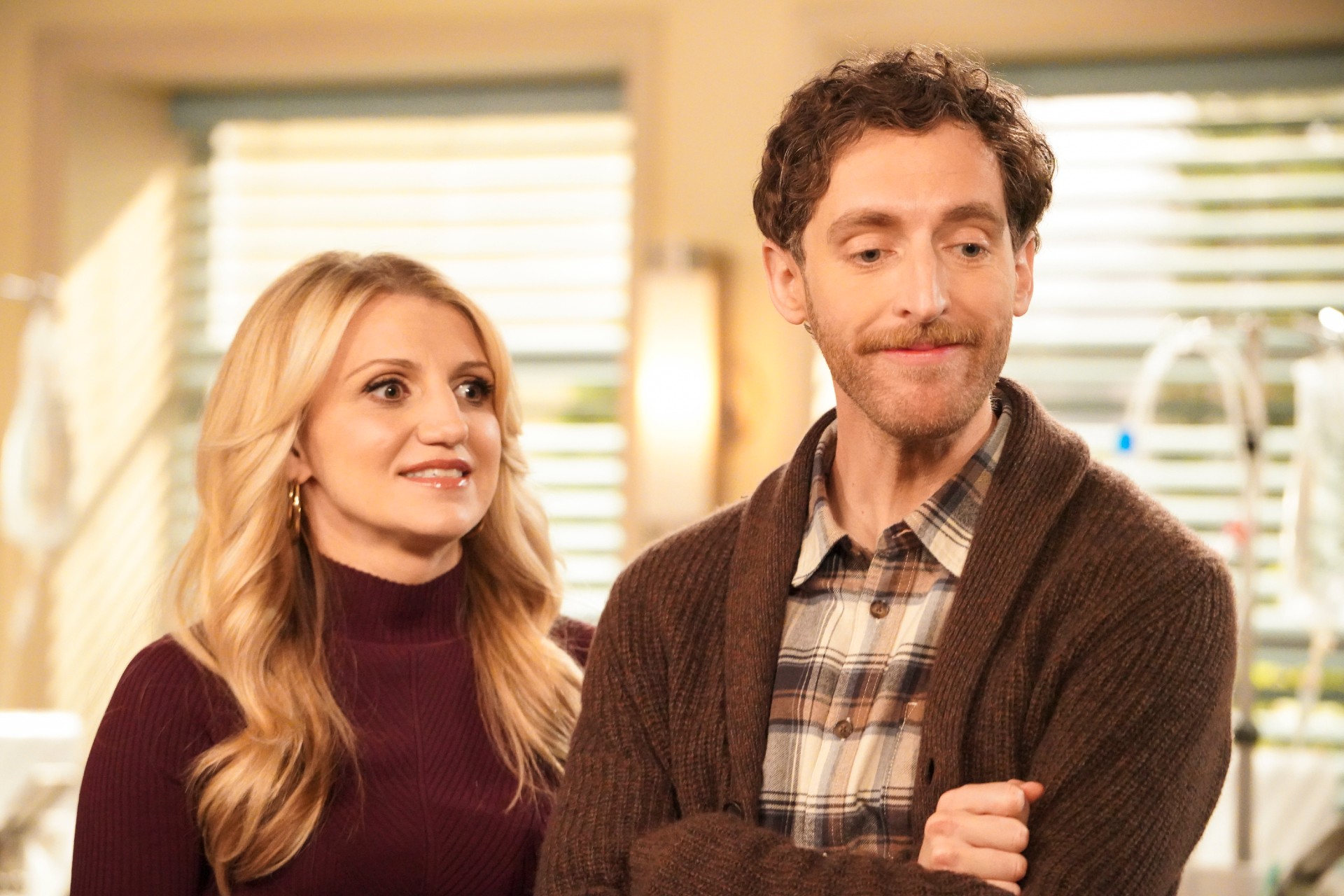 We're hoping Drew (Thomas Middleditch) and Gina's (Annaleigh Ashford) surgery is a success. One of Drew's dialysis buddies, Jerry, had complications with his kidney transplant, so, hopefully Drew's surgery doesn't have issues, too.
After Jerry's (David Anthony Higgins) failed transplant, Drew became depressed (B Positive Season 1 Episode 10, titled "B Negative Part 2"). He was afraid his surgery would also be a failure. However, Drew eventually realized that sometimes things don't go as planned.
The rest of Drew's dialysis buddies get kidneys
The rest of the people in Drew's dialysis group are still waiting for kidneys. It would be great if they all eventually receive kidneys so they don't have to continue receiving dialysis. Perhaps this will be the way the series ends, but it would still be nice to see Drew's friends get kidneys.
Norma develops a close relationship with her daughter
Norma (Linda Lavin) has a complicated relationship with her daughter. She often talks about how they're not close and she wishes they had a better relationship. She thinks of Gina as a daughter because she doesn't have much of a relationship with her own daughter. Norma grew close to Gina during her time at the assisted living facility. She even lived with Gina and Drew after she accidentally started a fire in her room. We hope Norma and her daughter can work on repairing their relationship.
Gina and Eli's relationship lasts
Gina and Eli (Terrence Terrell) started dating after they got to know each other at Drew's party. They had a bump in the road and almost broke up for good, but they're back together. The only thing we're worried about is the possibility that Drew and Gina could continue to grow closer and put the relationship between Gina and Eli in jeopardy.
There have been moments when it was obvious Drew and Gina are starting to develop feelings for each other. They're trying to keep their relationship platonic, but it looks like there could be issues down the road. Now that Drew and Gina are going for the kidney transplant, they will be connected forever. Could this bond lead to something romantic?
Gina and Drew get together
We're rooting for Gina and Eli, but we wouldn't be upset if Gina and Drew got together. They're opposites, but they seem to complement each other well. We could see the duo as a couple. As we mentioned above, it's clear there is something developing between these two.
During the B Positive Season 1 finale, Drew mentioned how much of a positive impact Gina has had on him. Gina also says Drew had had a positive impact on her. She told him how much he means to her and how he changed her life. We wonder if the show has been quietly setting them up to date sometime in the future. Sorry, Eli, but we think Drew and Gina would be cute together.
Follow Sheiresa Ngo on Twitter.